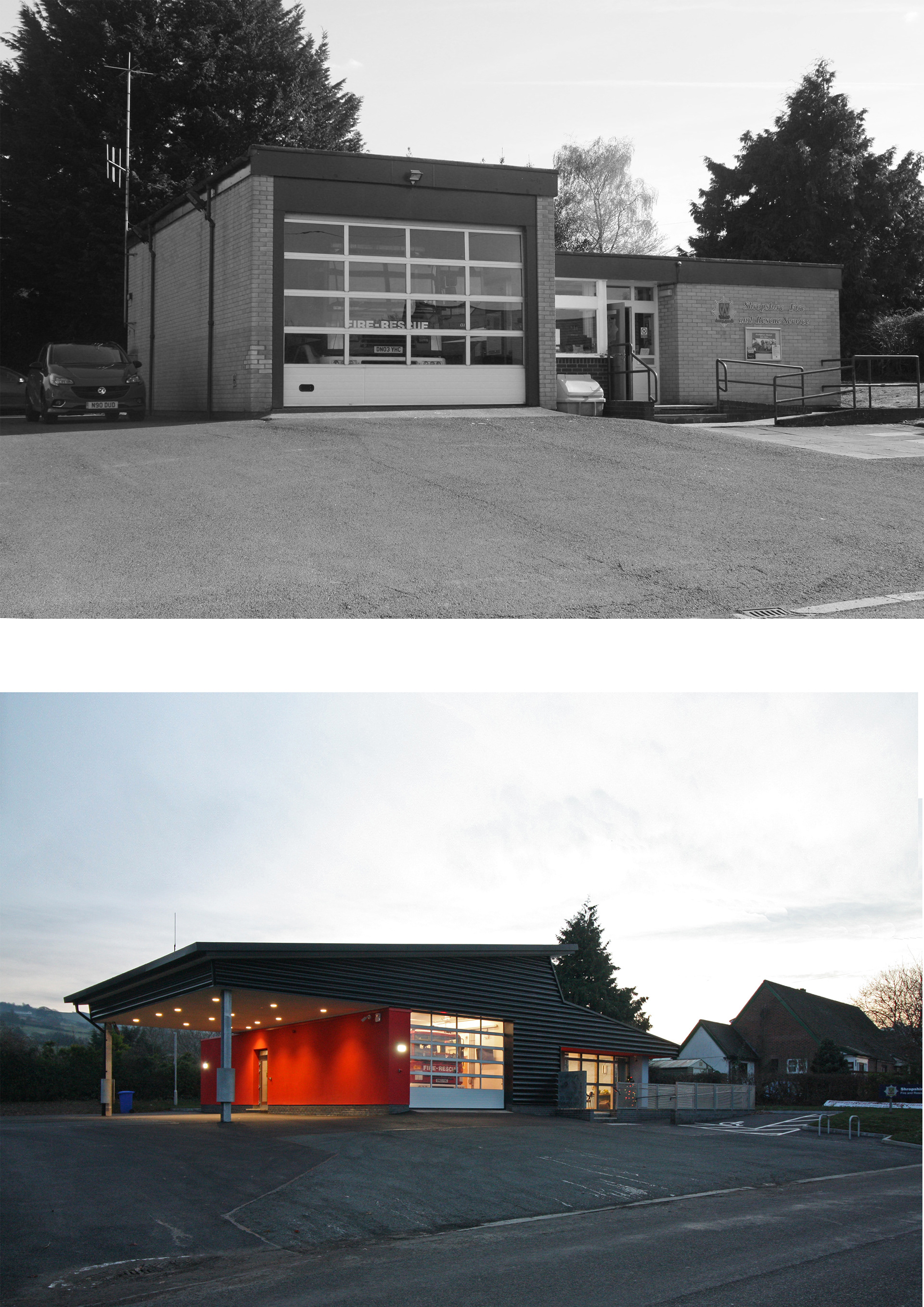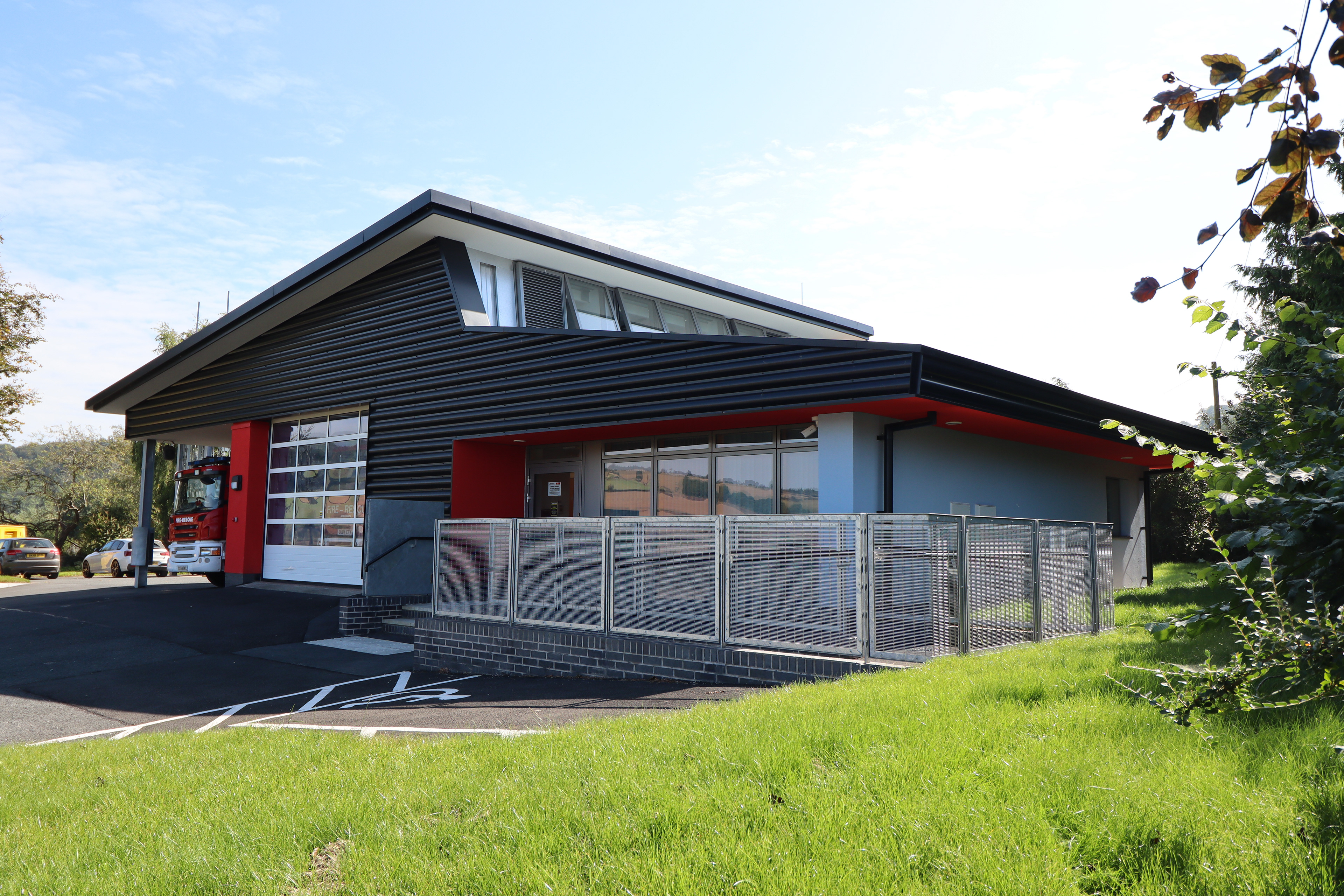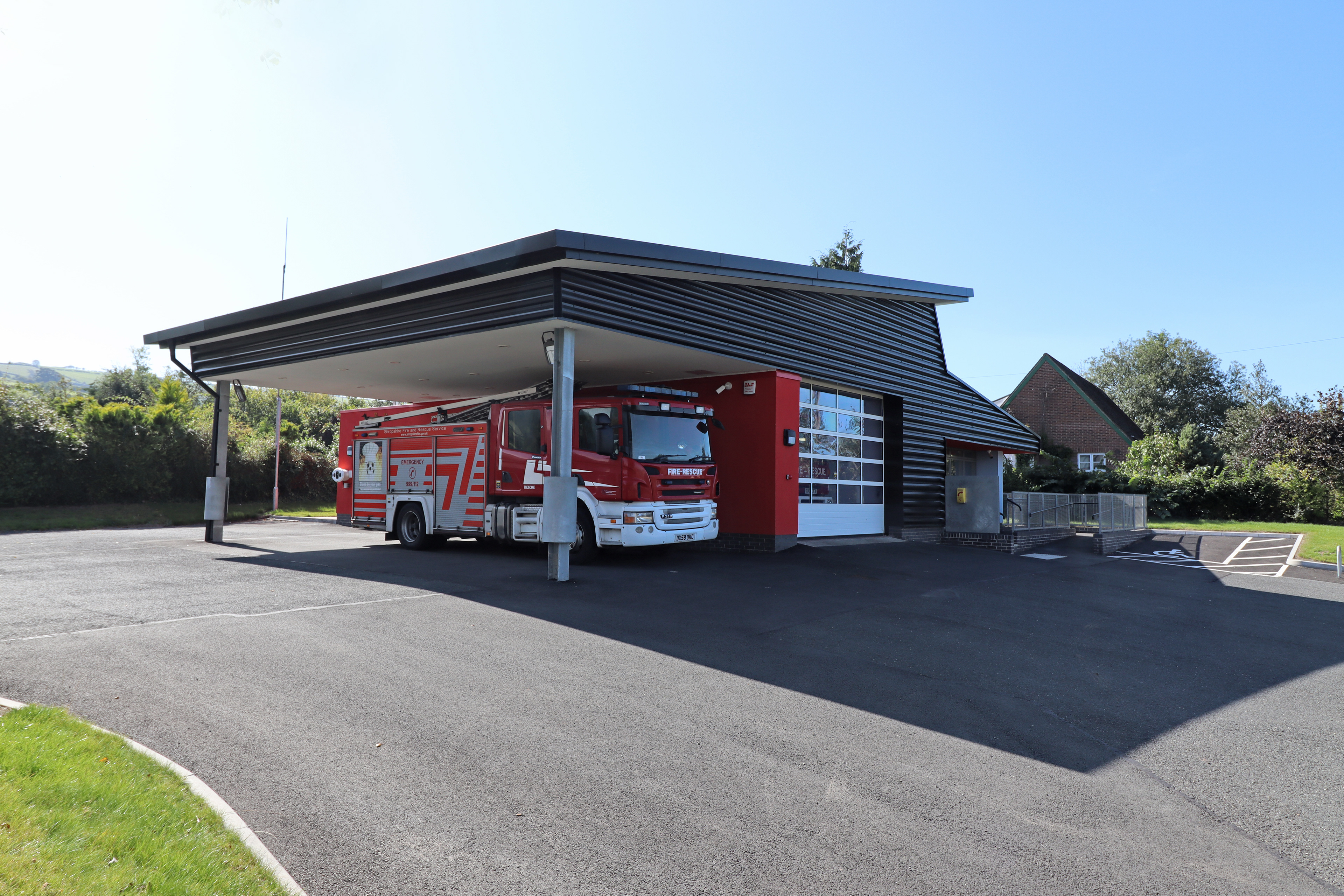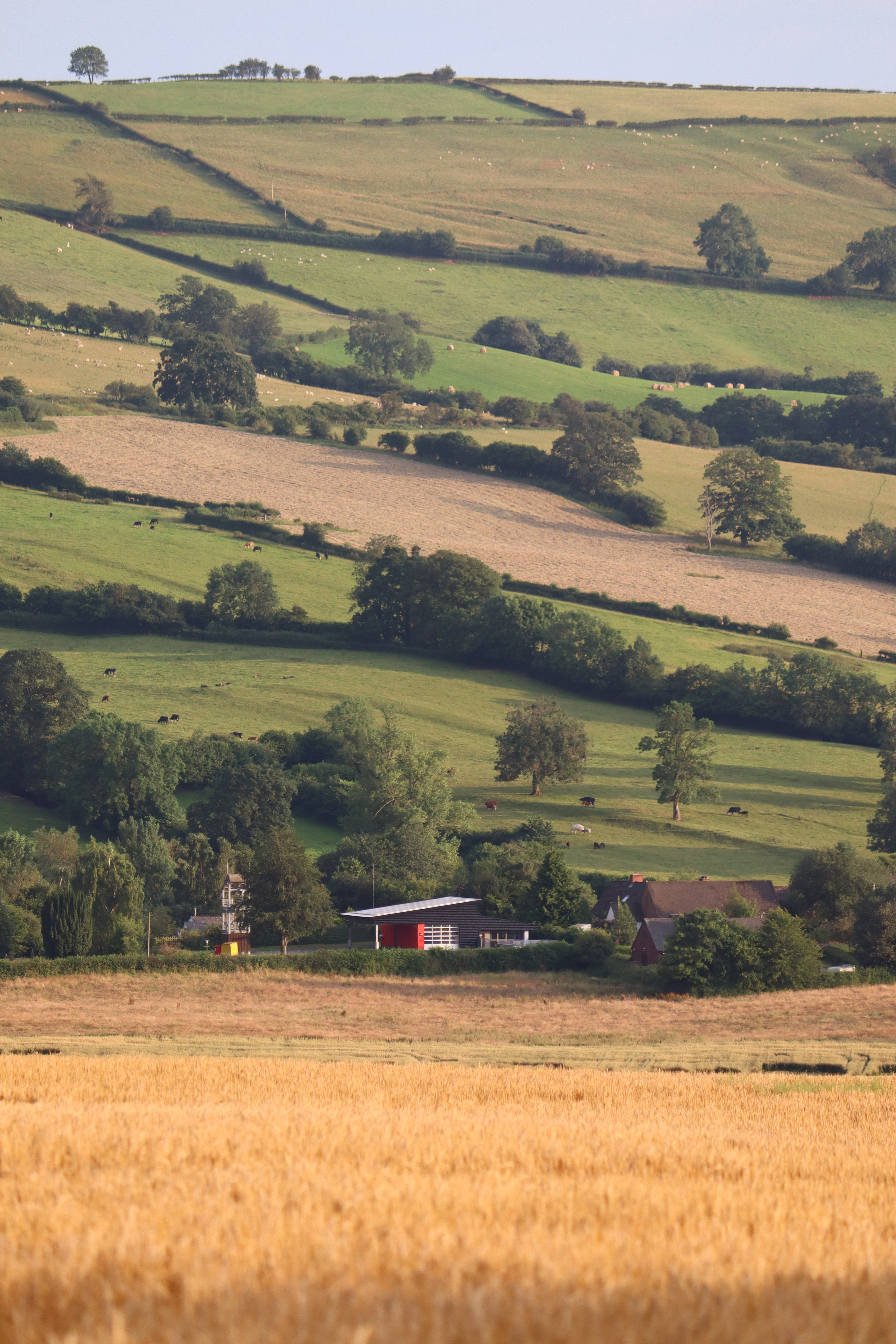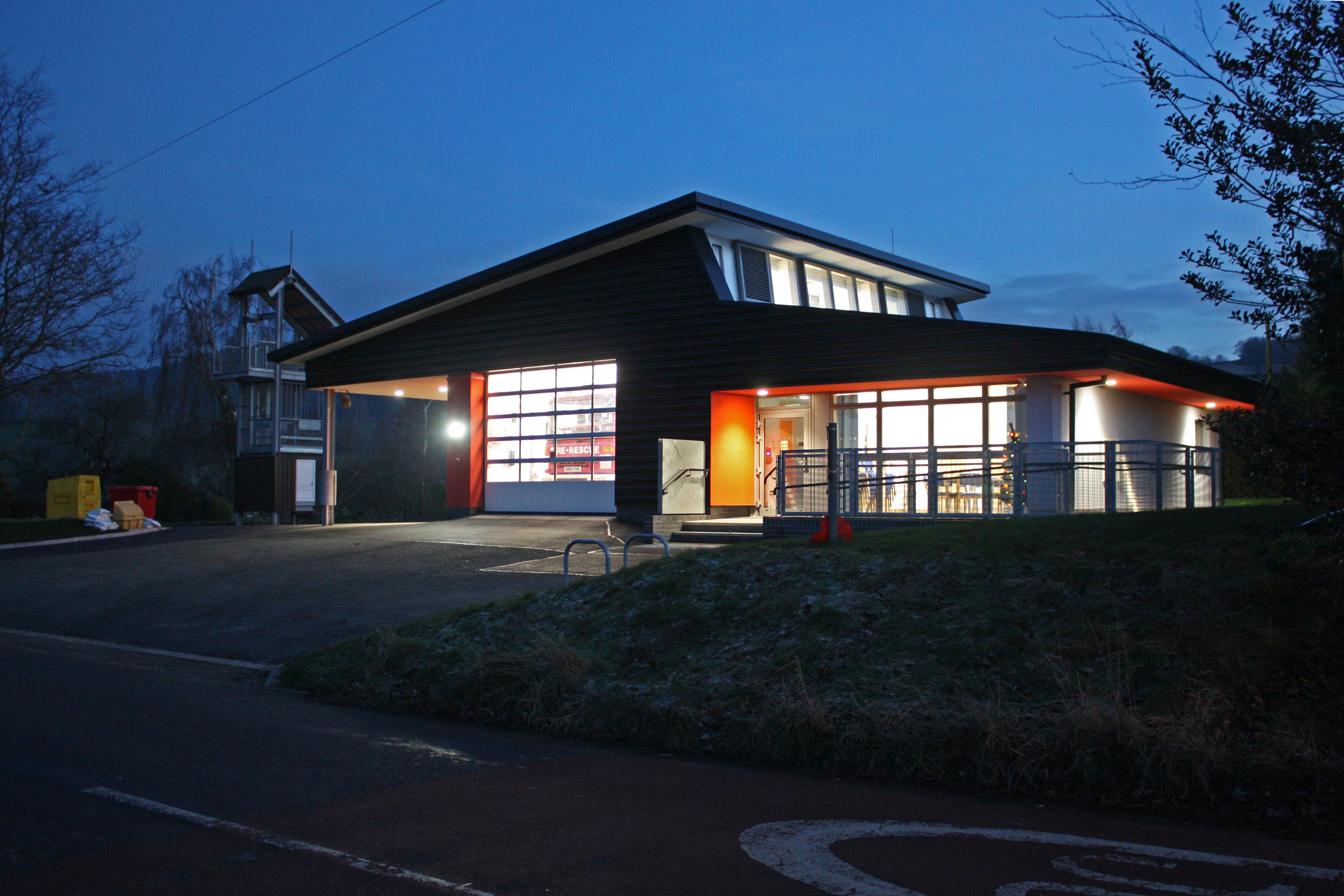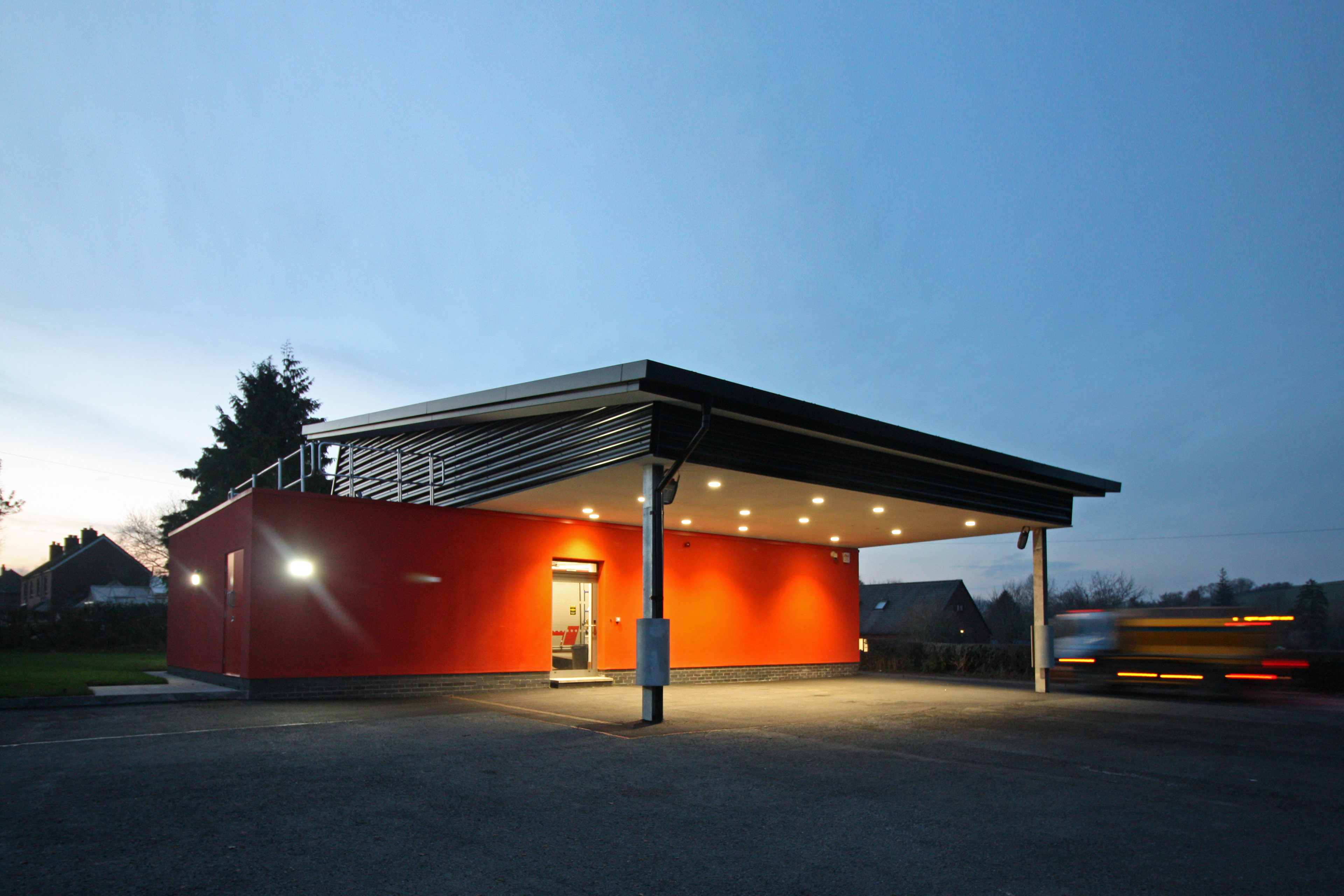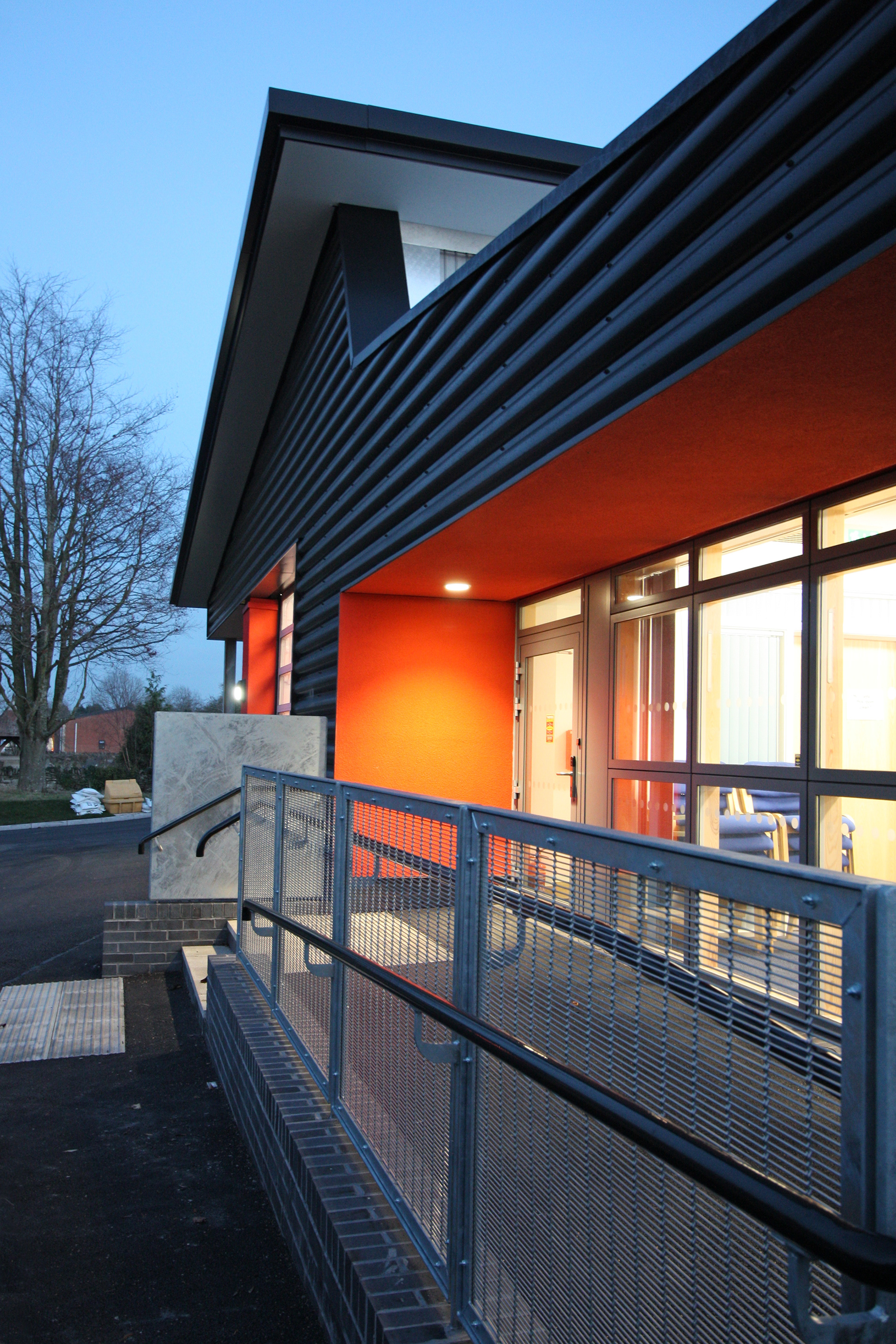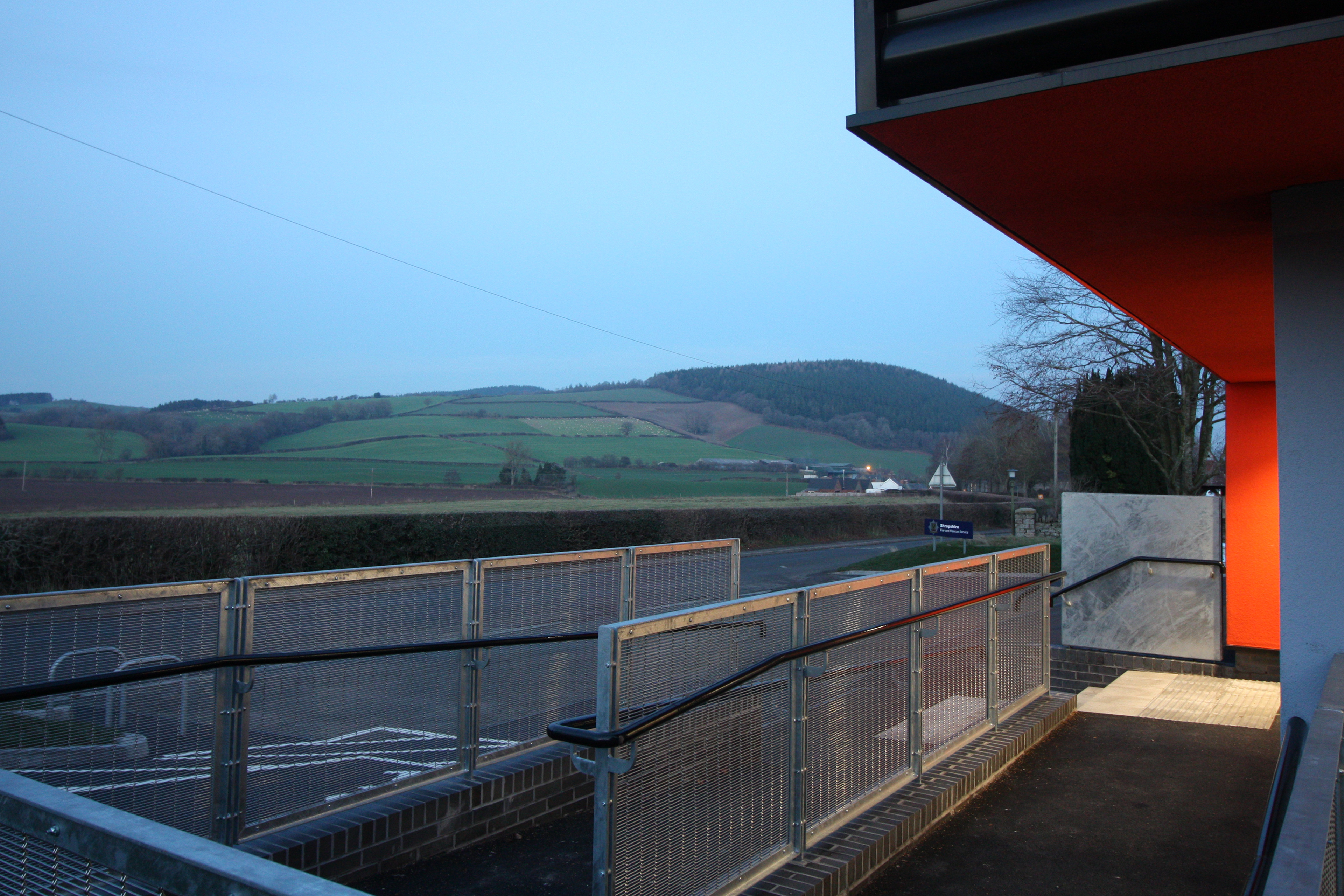 Clun Fire Station, Craven Arms
Baart Harries Newall Architects
Shropshire Fire and Rescue Service had outgrown their existing fire station in Clun and needed the building to be extended and radically remodelled. The fire station is located within the Shropshire Hills, an area of outstanding natural beauty. The existing building was completely encapsulated by a new external envelop, which upgraded its thermal performance and energy efficiency. The external appearance of the building was completely transformed. The form of the re-configured building draws upon the vocabulary of local vernacular architecture to provide a building sympathetic to its rural context with a distinct contemporary quality. The materials pallet is coloured render and black profiled aluminium cladding, which echo the traditional render and black stained timber cladding characteristic of Clun, along with exposed galvanized steel. 
The fire station remained operational throughout the construction period. While much of the existing building's perimeter walls were demolished to facilitate expansion, the appliance bay and central service core remain. 
A central ambition of the fire service was to extend the building for community use by providing a new lecture room, kitchen and toilet facilities. 
Exposed columns and integrated bollards to the steel columns are in galvanized steel. This provides a robust finish and relates to the extensive use of exposed galvanized steelwork to be found in agricultural buildings throughout this rural area.
A new ramp with a galvanized balustrade has been provided for accessibility. The galvanized balustrade is

finishes

with panels of architectural mesh providing a lightweight, low maintenance and vandal resistant balustrade. The transparency of the balustrade allows people within the building to enjoy views over the Shropshire Hills. 
The galvanized elements contrast with the black profiled aluminium cladding and coloured rendered walls to provide a palette of finishes that echo nearby vernacular architecture.
Photographs © Simon Harries.