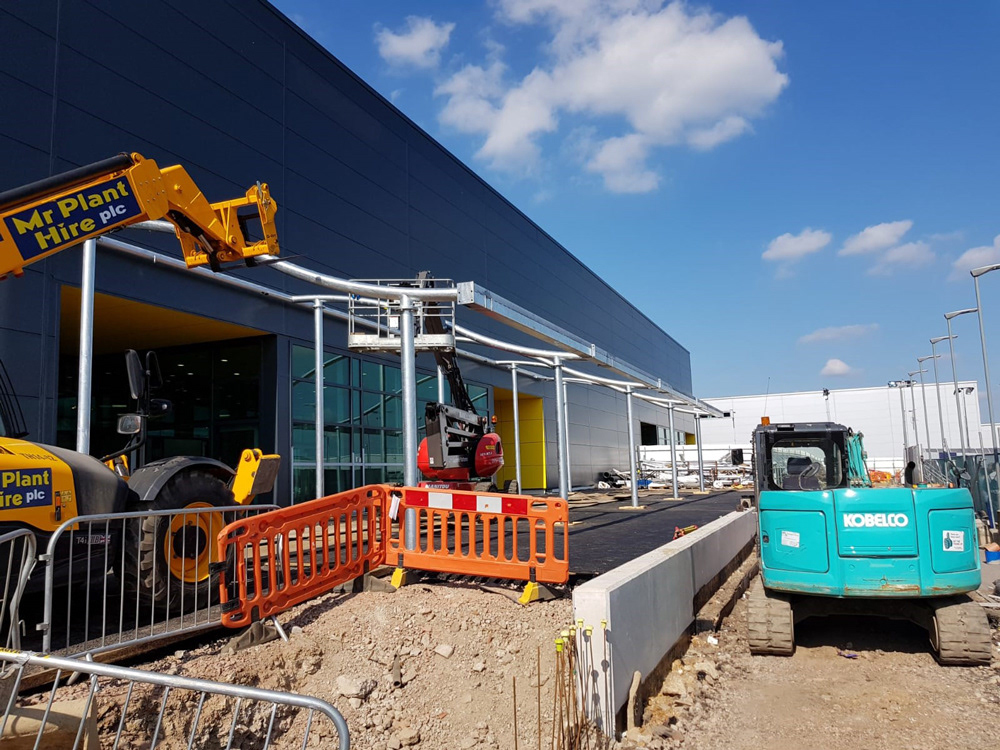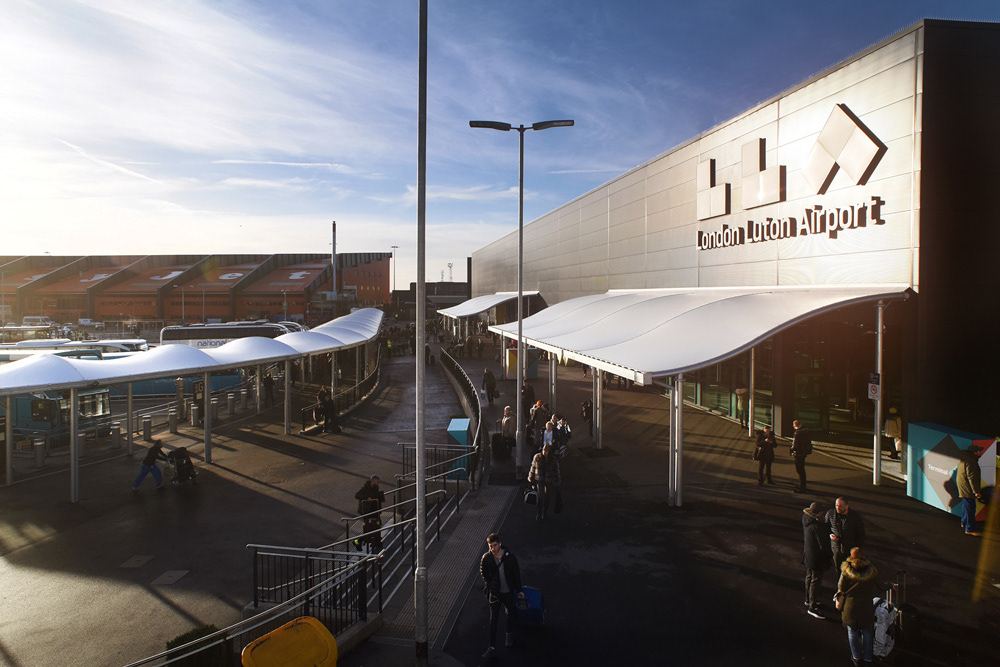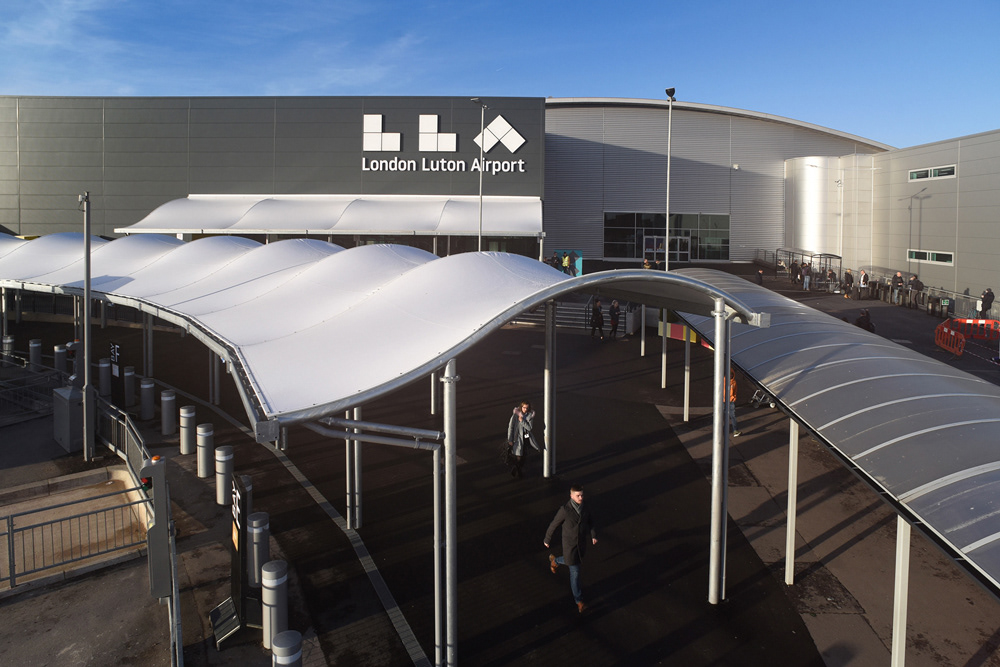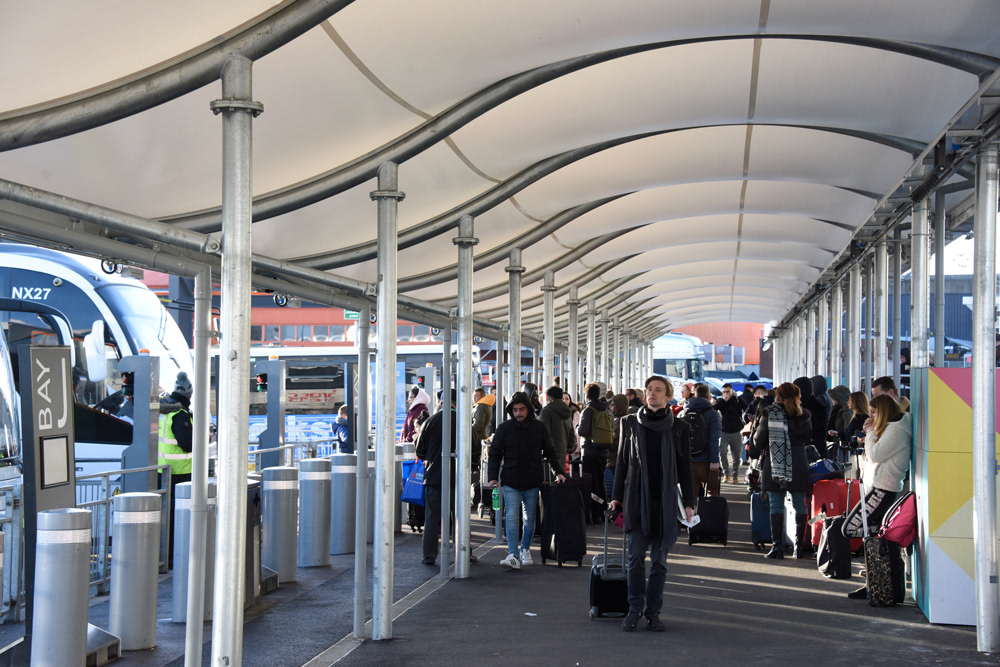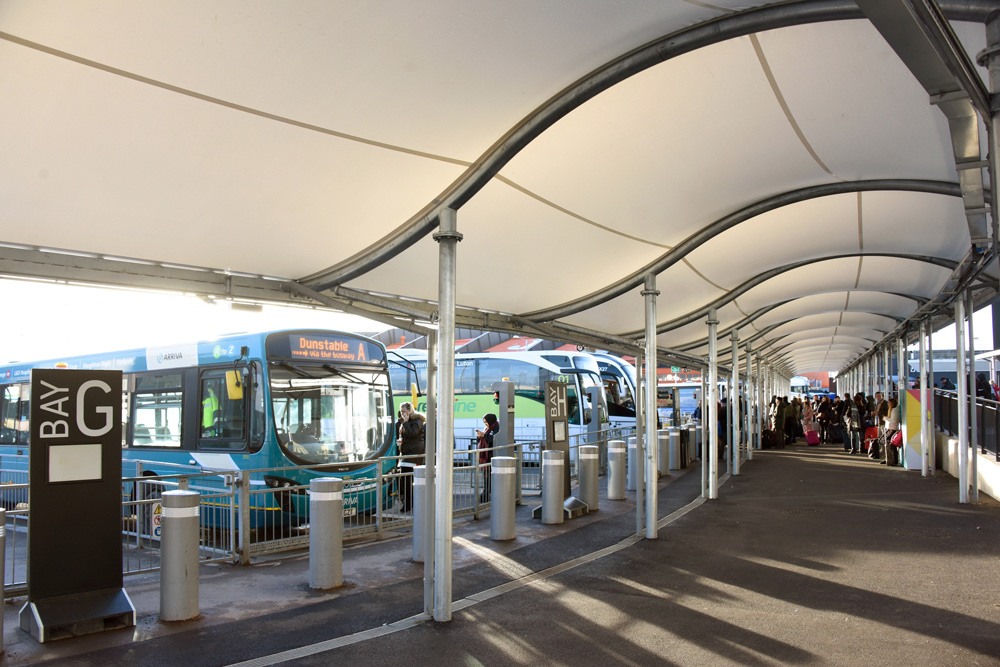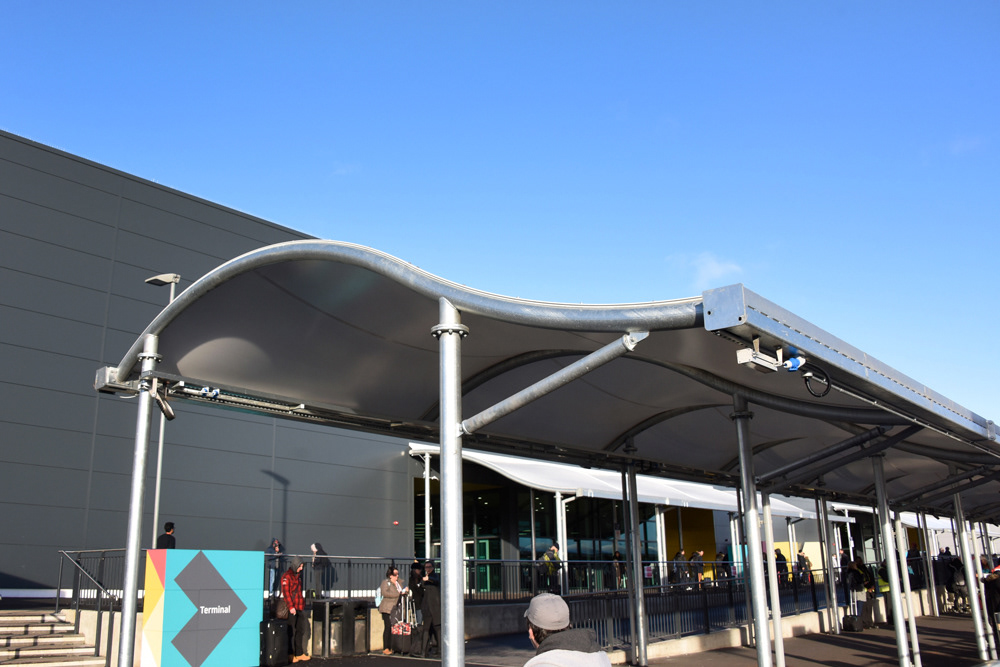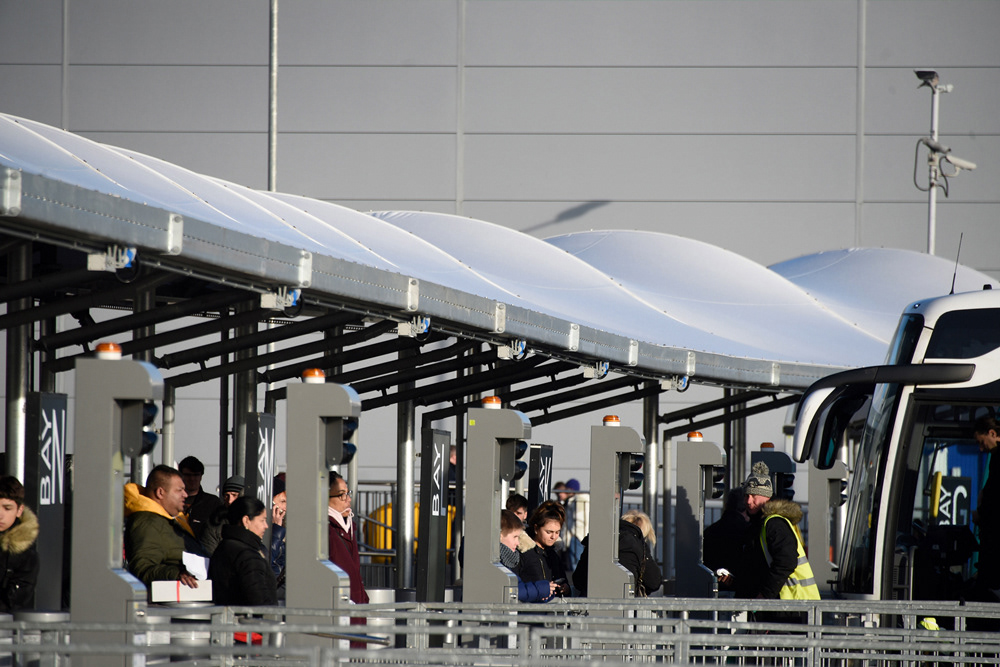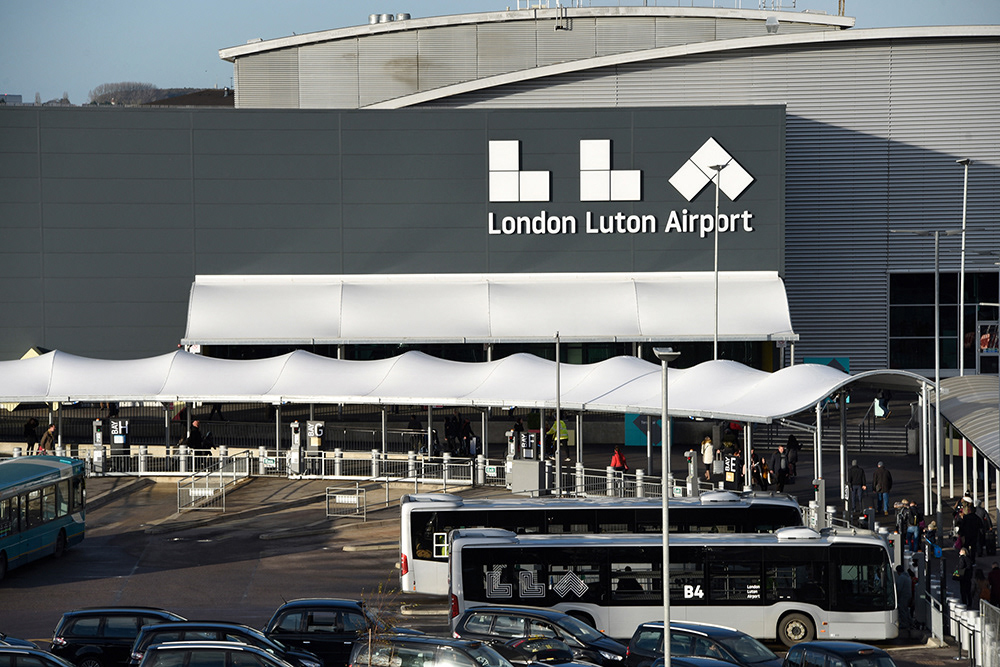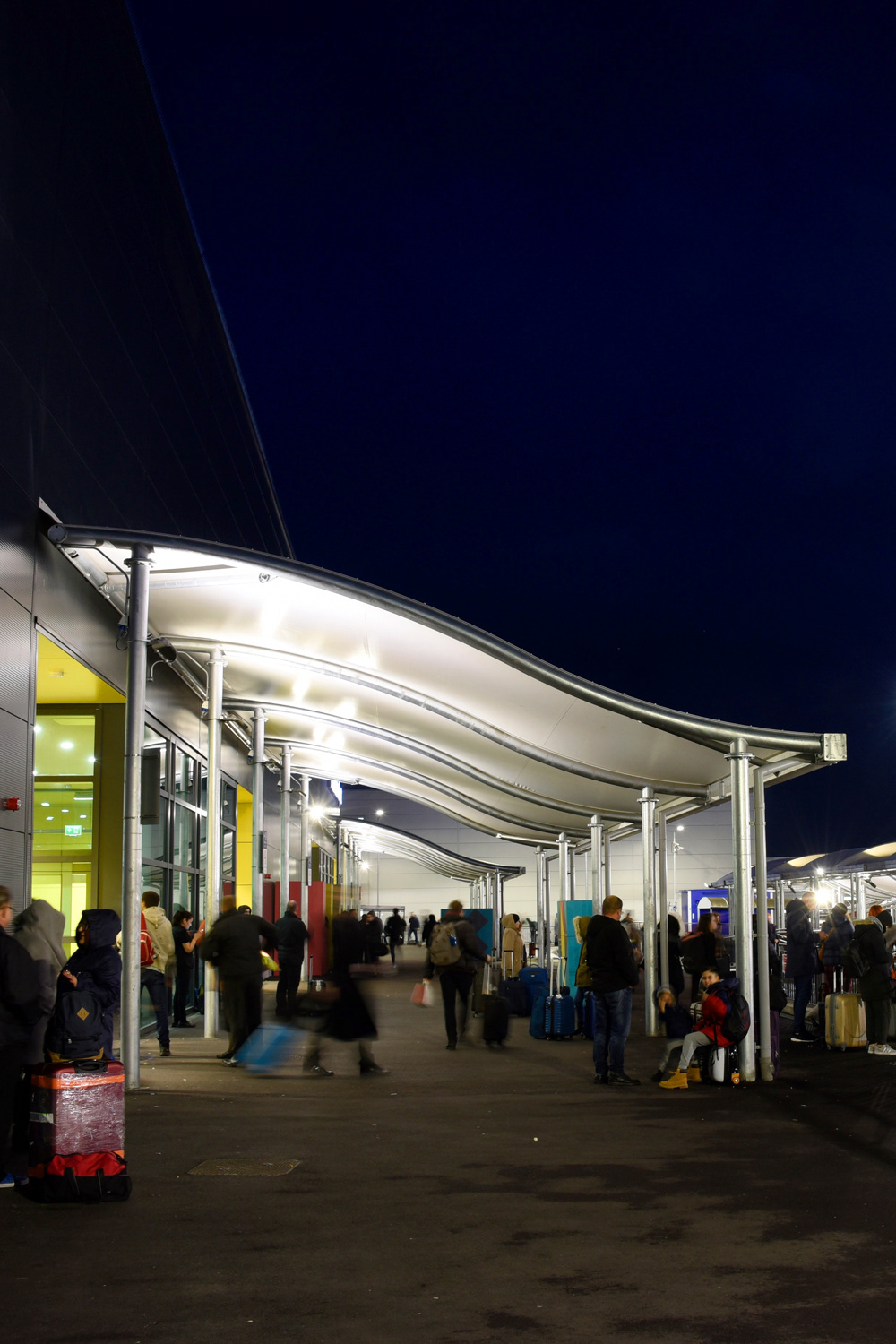 Entrance Canopy for Luton Airport, London


Broxap
London Luton Airport is the fourth-largest airport serving the London area after Heathrow, Gatwick and Stansted, and is one of London's six international airports along with London City and Southend.
Broxap recently completed work on new Departure & Arrival terminals for the busy airport. These terminals were restructured to accommodate the new bus station. Work included: new walkways / waiting shelters and entrance canopies. McLaughlin & Harvey asked Broxap Ltd. to design two fabric tensile canopies to that would be installed at London Luton Airport. The purpose of these structures would be to keep passengers dry when arriving by bus at the terminal.
Broxap provided two bespoke Wave styled tensile fabric canopies, one which would sit adjacent to the terminal and one that sits at the bus drop off point. The main structures are comprised of galvanized steel whilst the tensioned waterproof fabric membrane that creates the canopy roof is white in colour.Integral guttering allows rainwater to drain down through downpipes and discharge into drainage below ground level.
Photographs © Nick Podmore, Tom Snell.