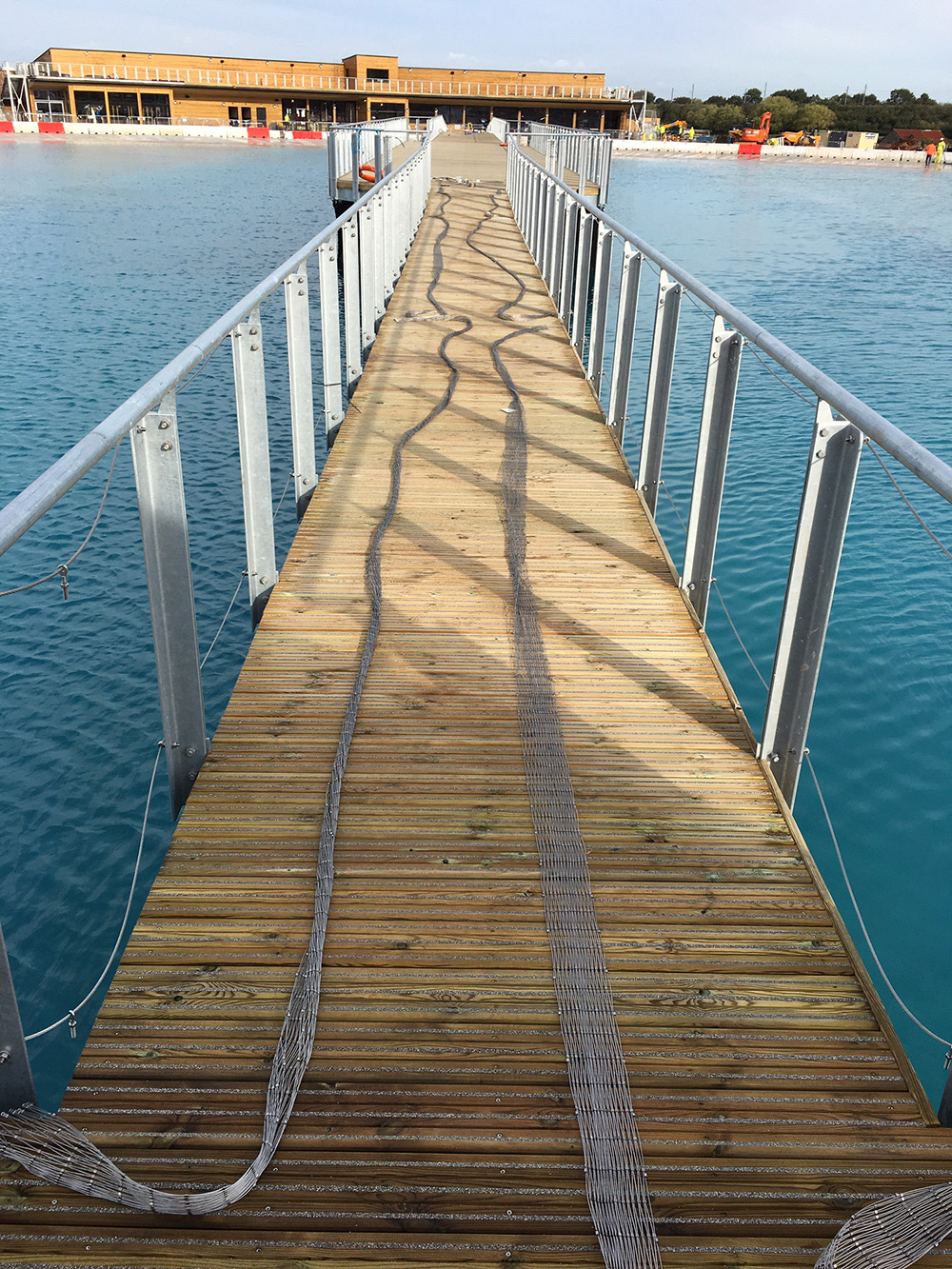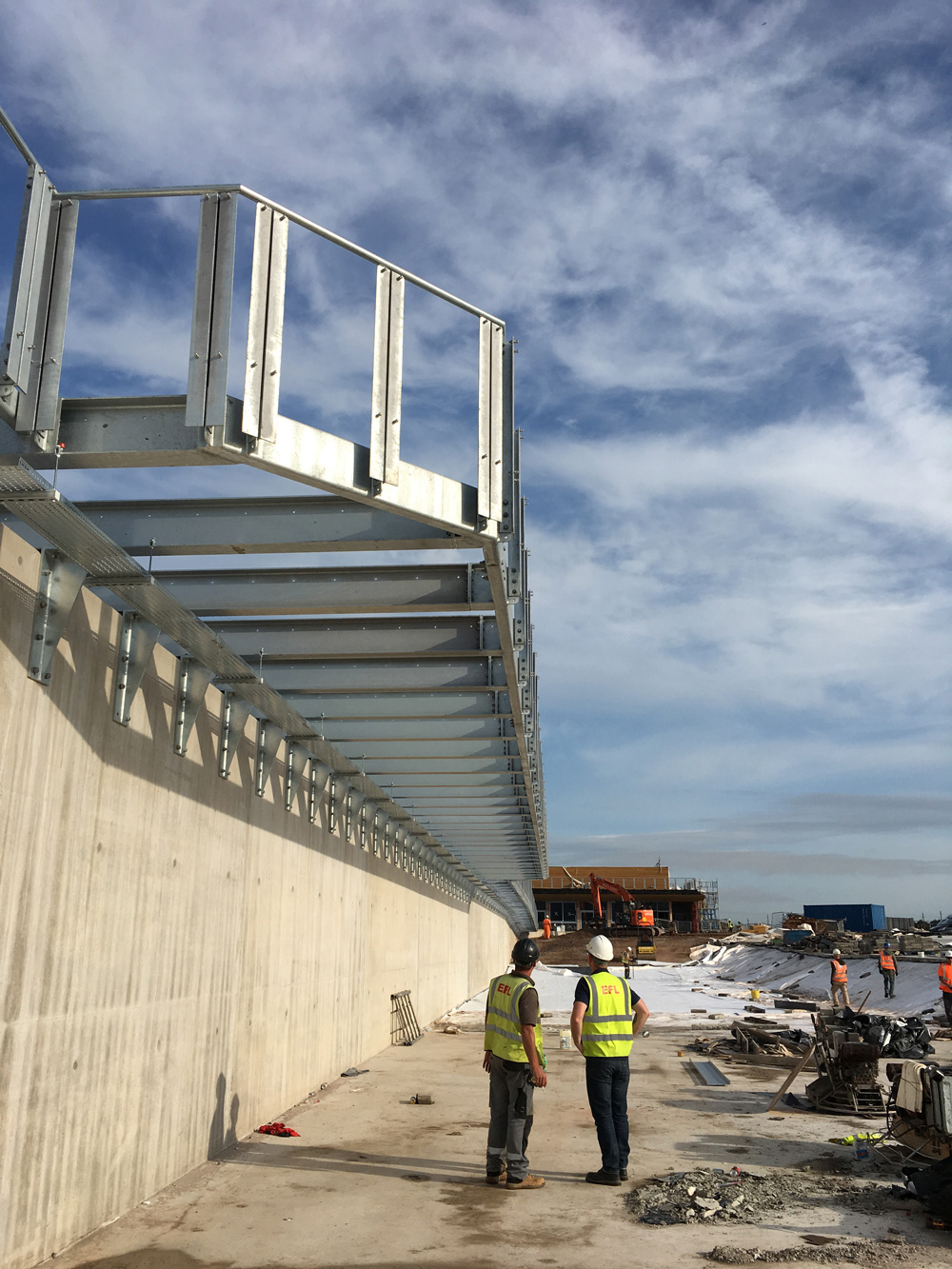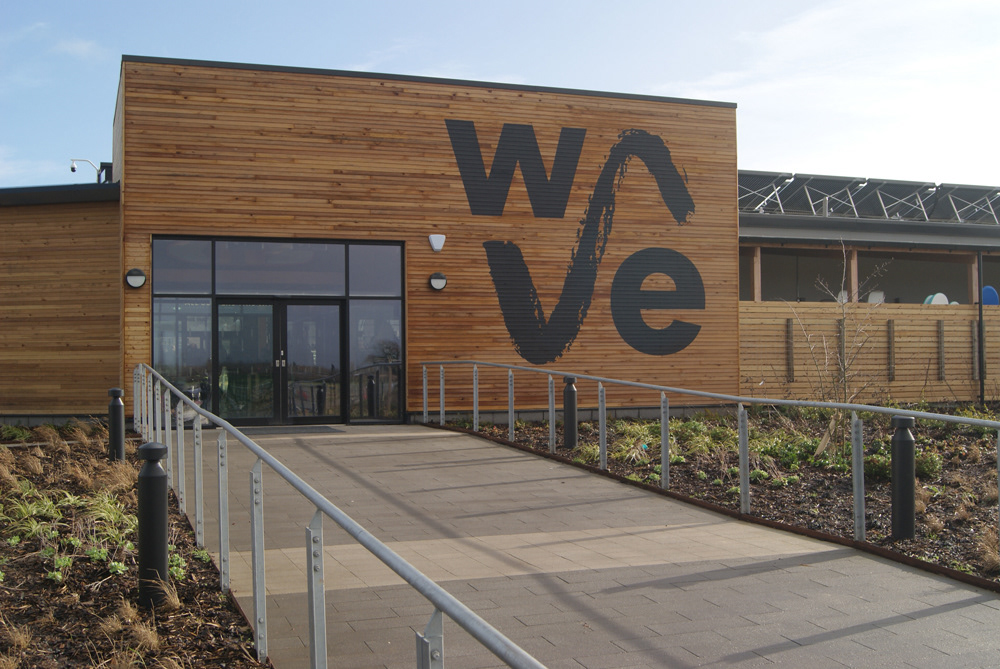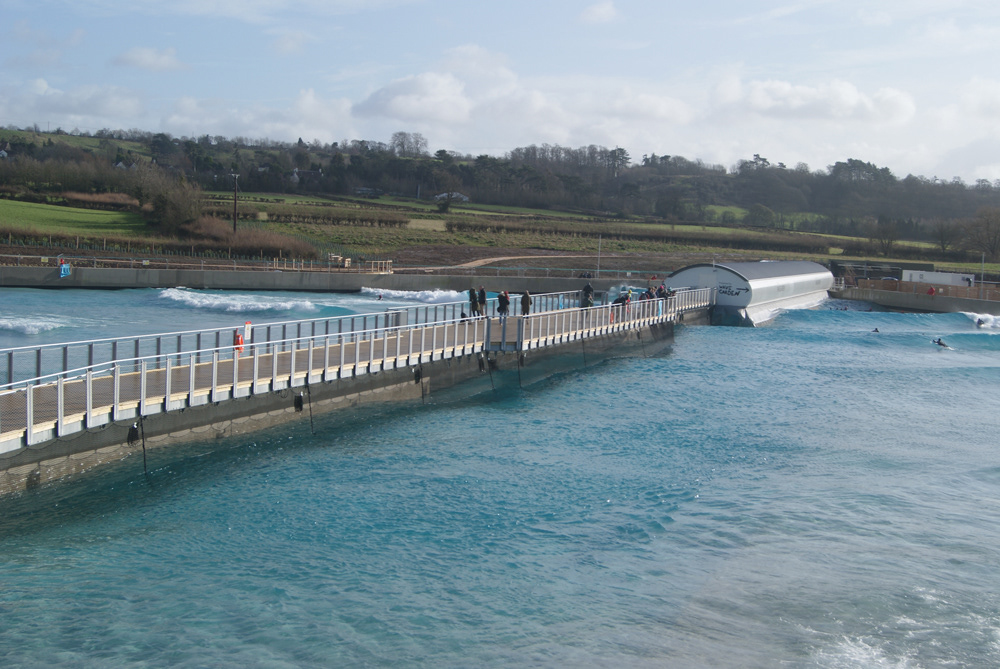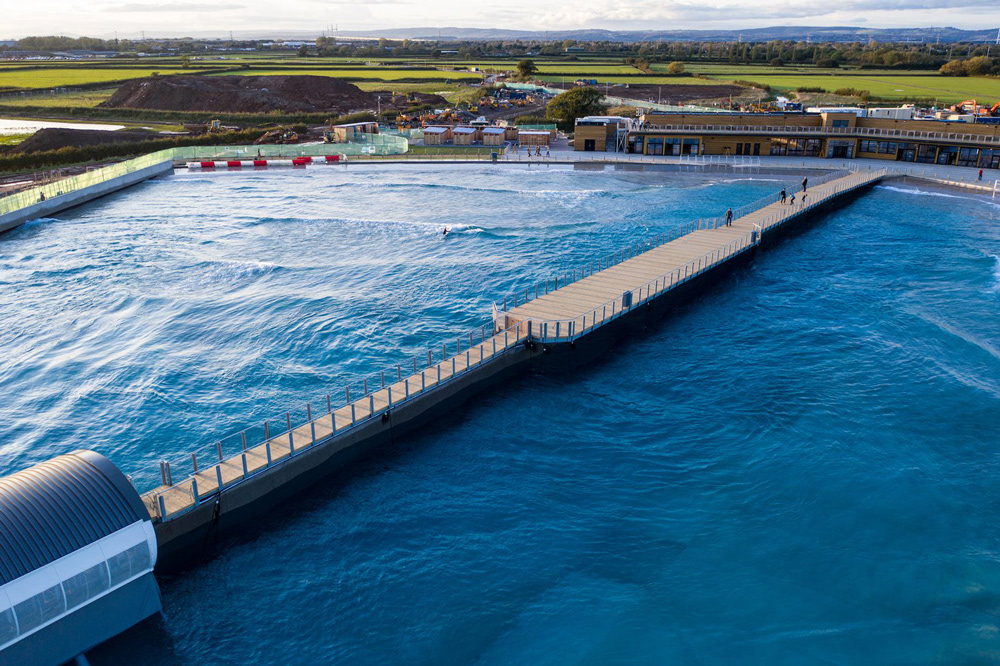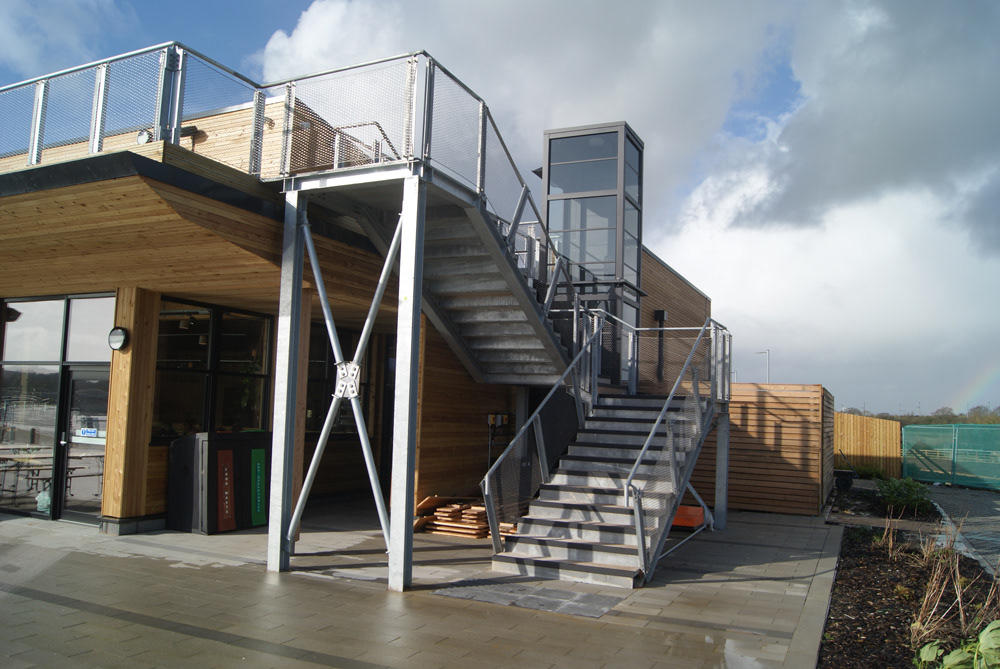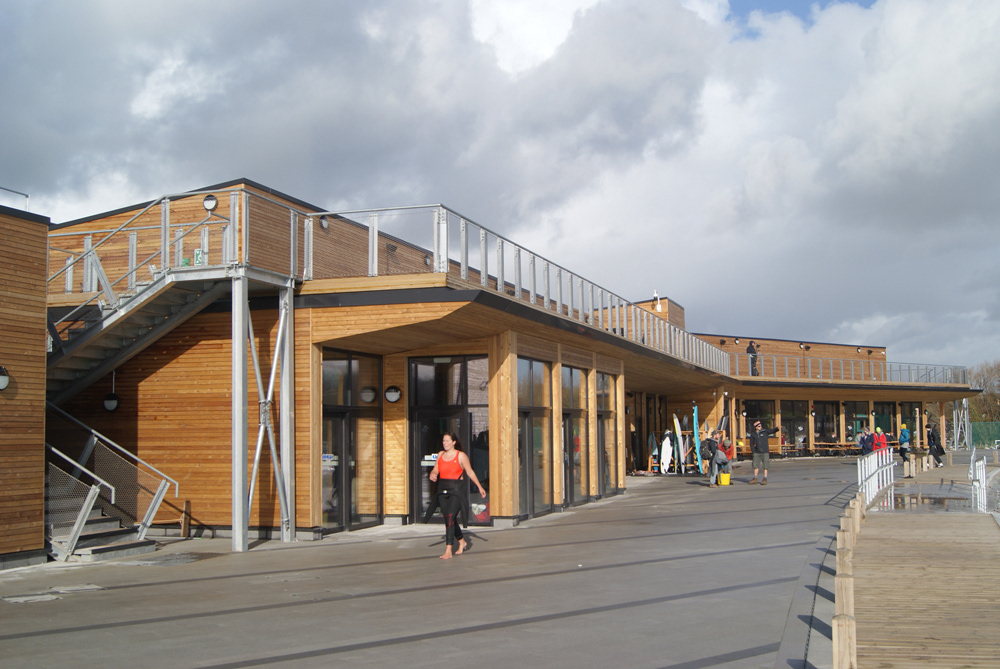 The Wave, Bristol
Engineering Fabrication Limited
Engineering Fabrication Limited (EFL) were contracted by Andrew Scott Limited to supply and install steelwork along with balustrading to the Wave project in Bristol, a unique inland surfing facility.
The works involved support steelwork for the main viewing and spectator's pier which stretches 125 m into the surfing cove. After manufacture, all elements were galvanized prior to installation to provide the necessary surface protection required for such environments.
The steelwork was erected onto a concrete spine wall, assembled at ground level and lifted in sections to minimise working at height. 
In addition to this, EFL were proud to supply and install over 350 m of specialist balustrading and web-net infill, which had to be woven into position by hand.
​​​​​​​
Photographs © Global Shots, Matt Austin and Engineering Fabrication Limited.