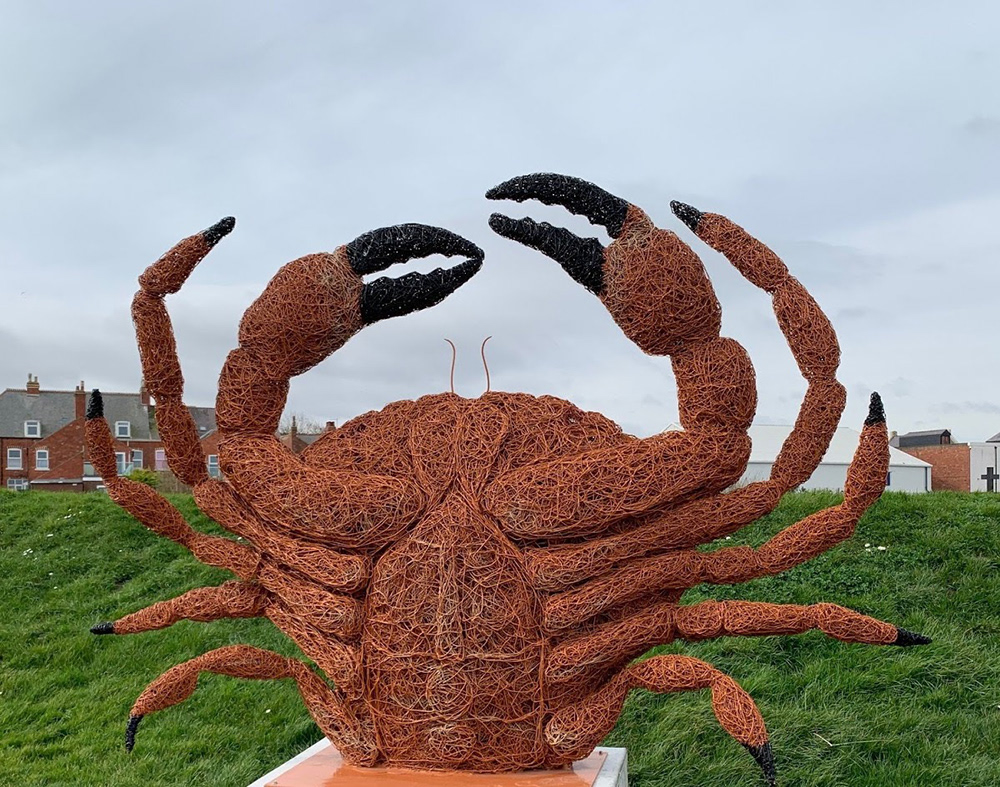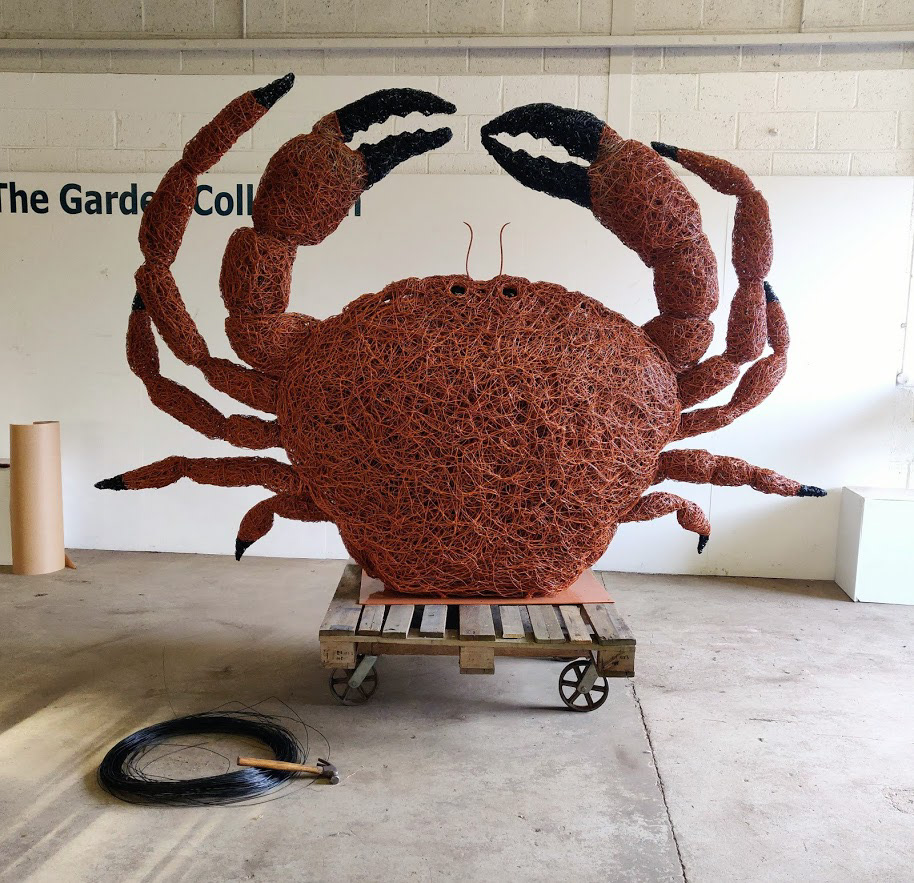 Brown Crab, Withernsea
Emma Stothard Sculpture
Commissioned by Withernsea Town Council for a Seafood trail around the coastal seaside town. The crab is the start and finishing point to a sculpture trail celebrating the many varieties of seafood that are caught and landed on the East Yorkshire coast. The sculpture is hot dip galvanized and powder coated to withstand the salty sea air on Withernsea Promenade which looks over the North Sea. Brown Crab is landed in Withernsea, sold locally and exported abroad.
It's a project that's proved particularly special for Emma, who was born in Hull, but brought up in Kilnsea, a tiny village at the northern end of Spurn Point, just 10 miles down the coast from Withernsea.
"That whole area, especially its wildlife, and its fishing traditions, shaped me," she says. "As a child, I used to love sketching those extraordinary landscapes and connecting with nature. I loved researching and creating this crab; it brought back so many happy memories."
The Fish Trail was produced by Withernsea Town Council with funding from The Holderness Coast Fisheries Local Action Group (FLAG) and East Riding of Yorkshire Council.
​​​​​​​
Photographs © Emma Stothard Sculpture.