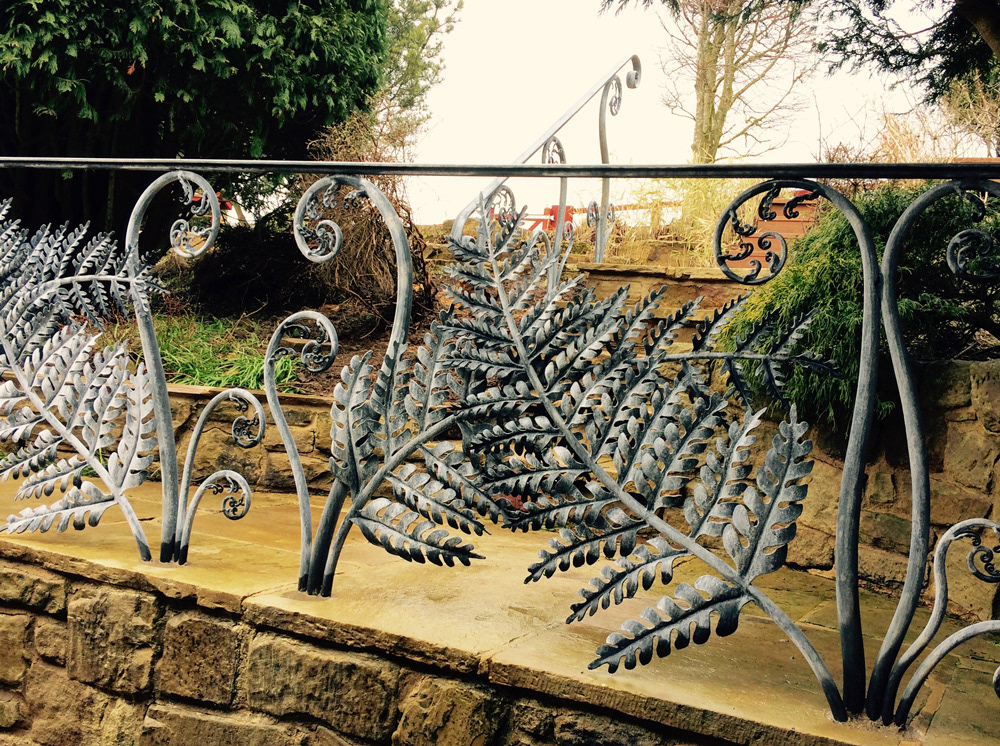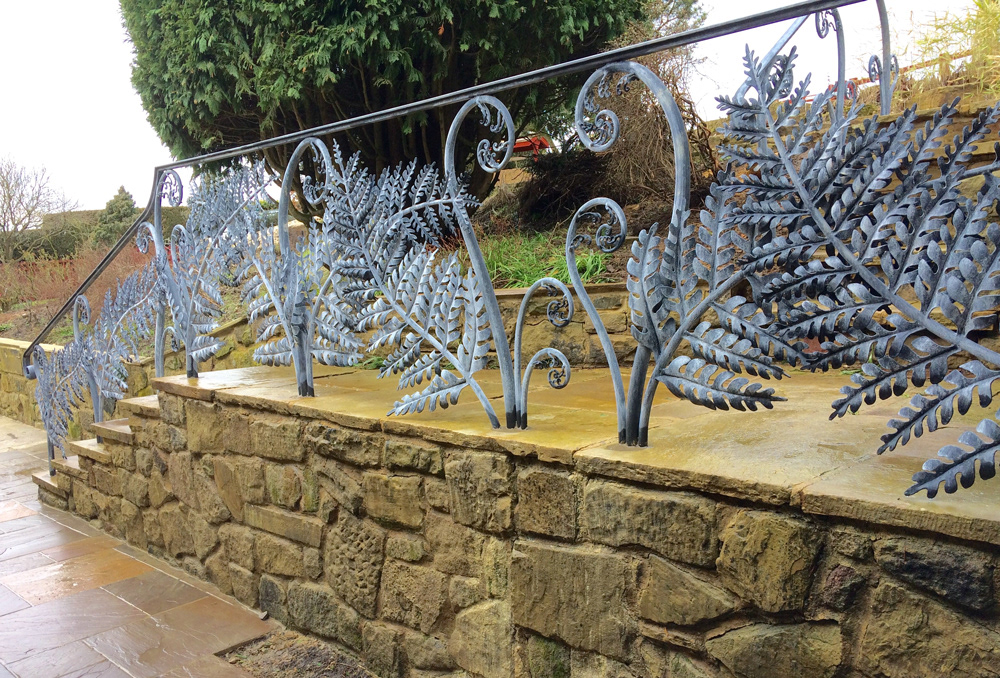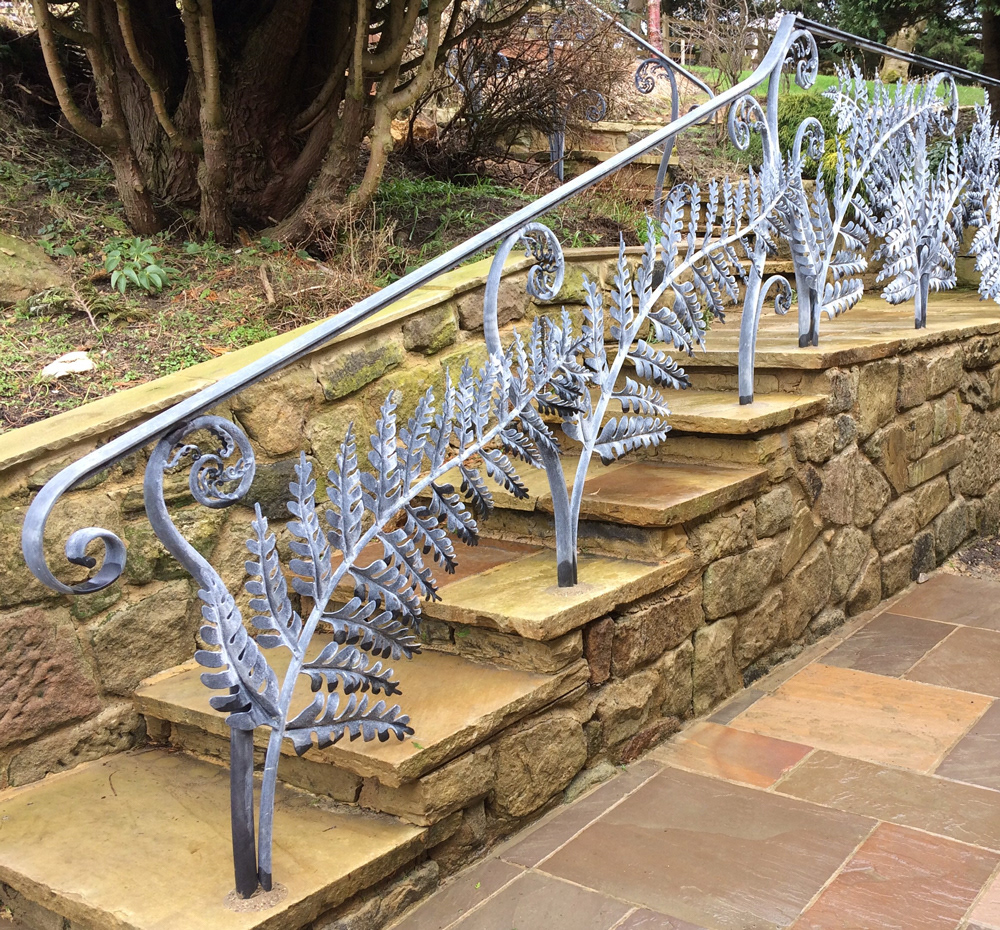 Fern Handrail


James Wilkinson Blacksmith 
Galvanized handrail for a private property near Otley.

The house is set into the hillside slightly, the design of the handrail needed to improve the view from the first floor windows of the property and avoid the property feeling prison-like by having straight bars on the handrail, particularly being so close to the house. The design also need to work with the fauna of the surroundings.
The structure is forged from solid steel and each fern leaf was hand cut from 3 mm mild steel and shaped hot in the forge. A vein was chased into the centre of each leaf, as they are in real life, this also provided some stiffness to each leaf. Each leaf was then TIG welded into the forged stem.

The posts of the handrail were forged out of 40 mm solid round bar and scrolled up to resemble the fern fronds. Once complete, the handrail was hot dip galvanized and etched.


Photographs © James Wilkinson Blacksmith.