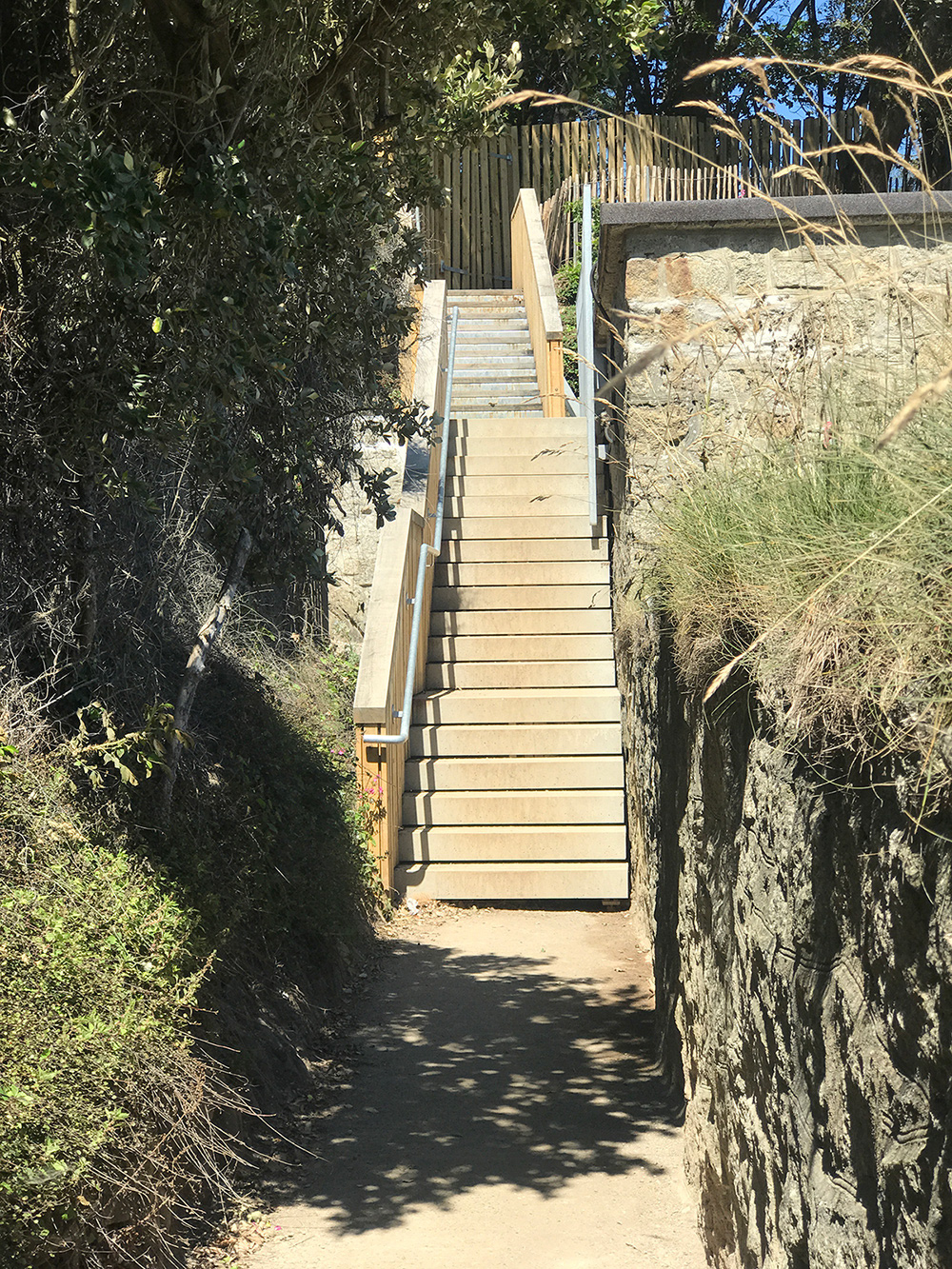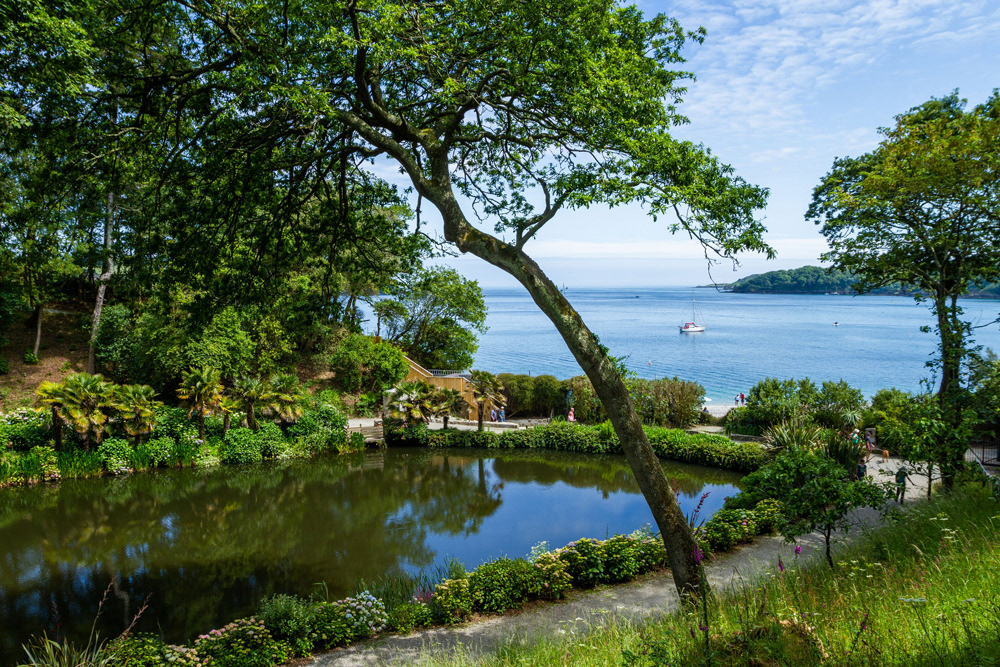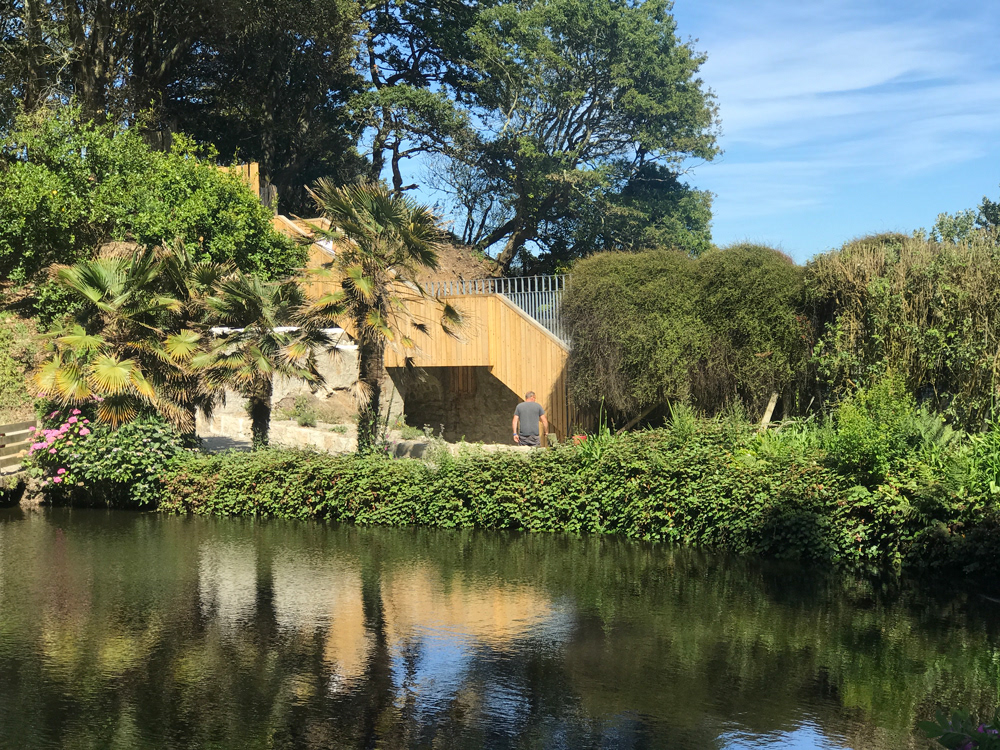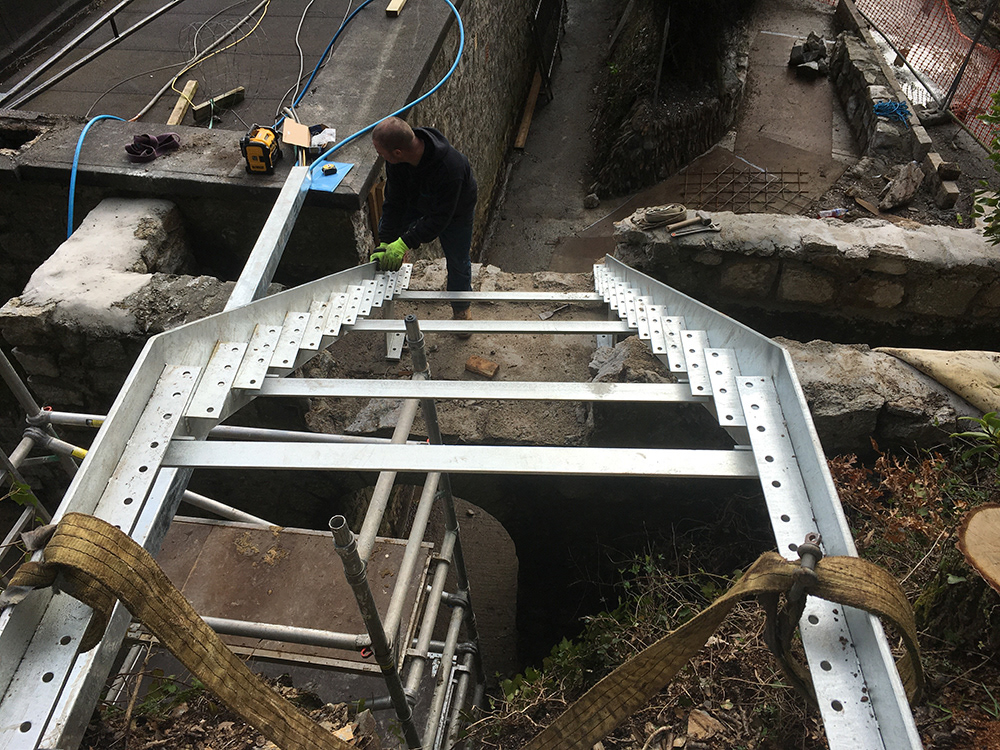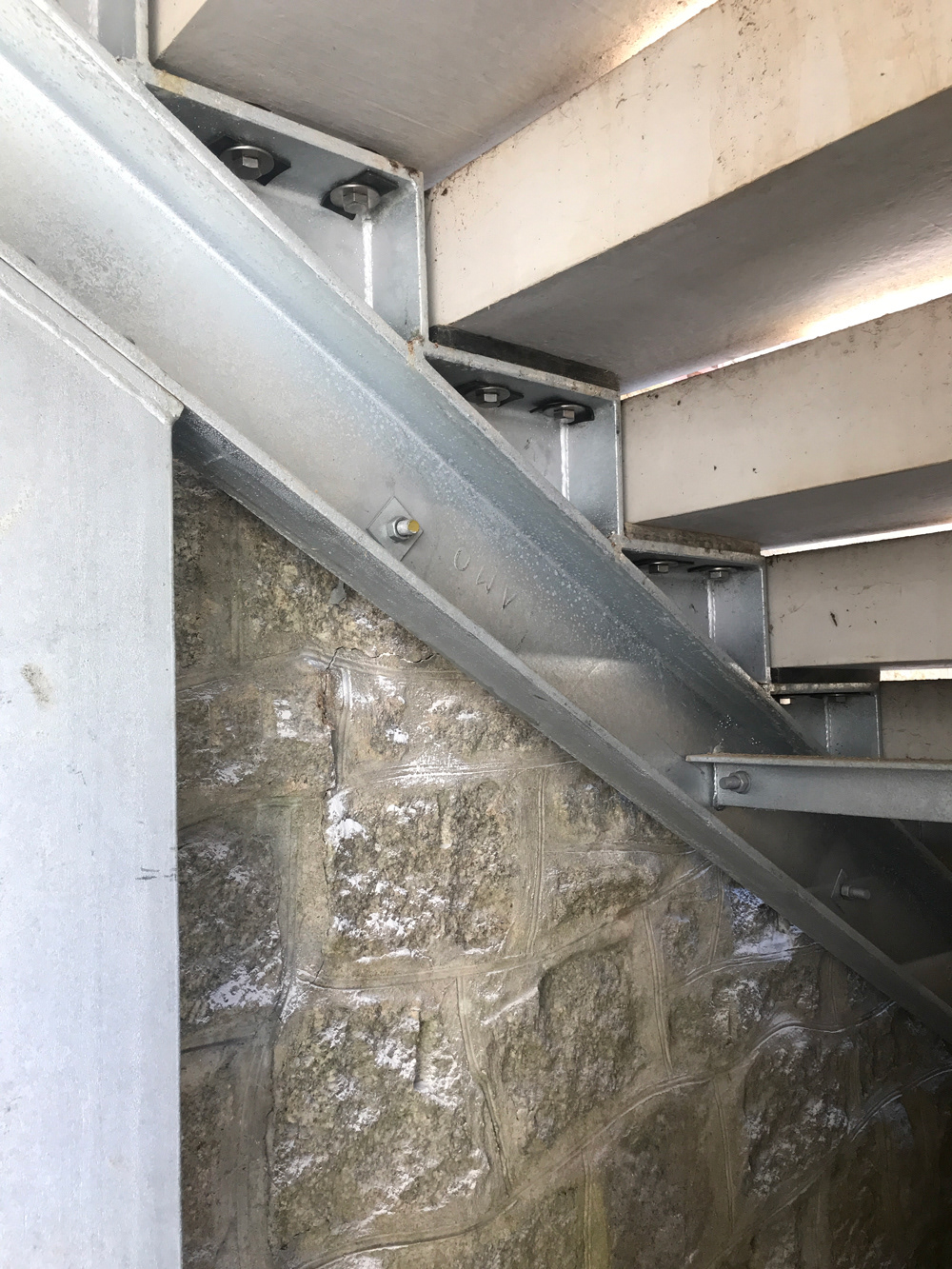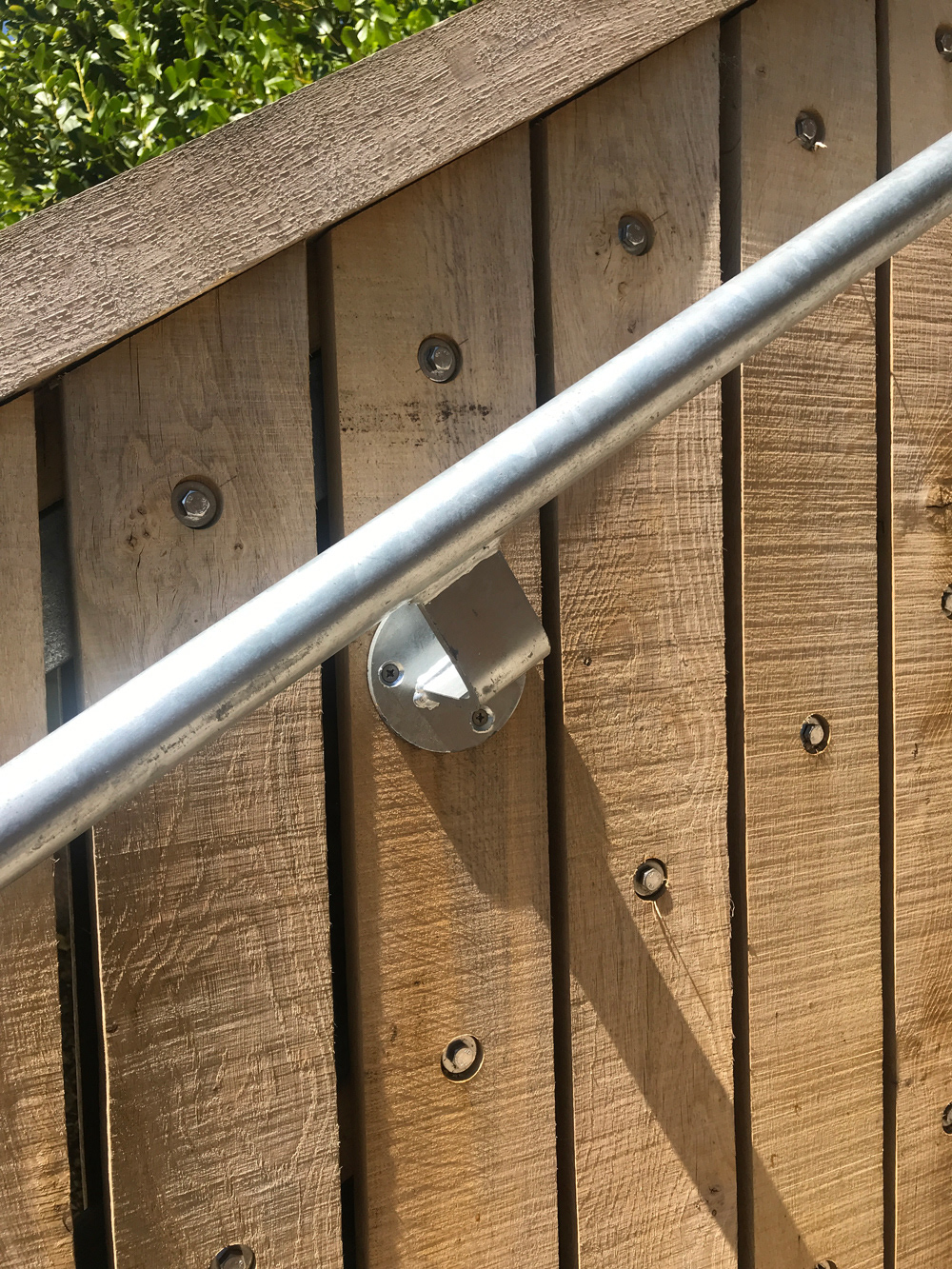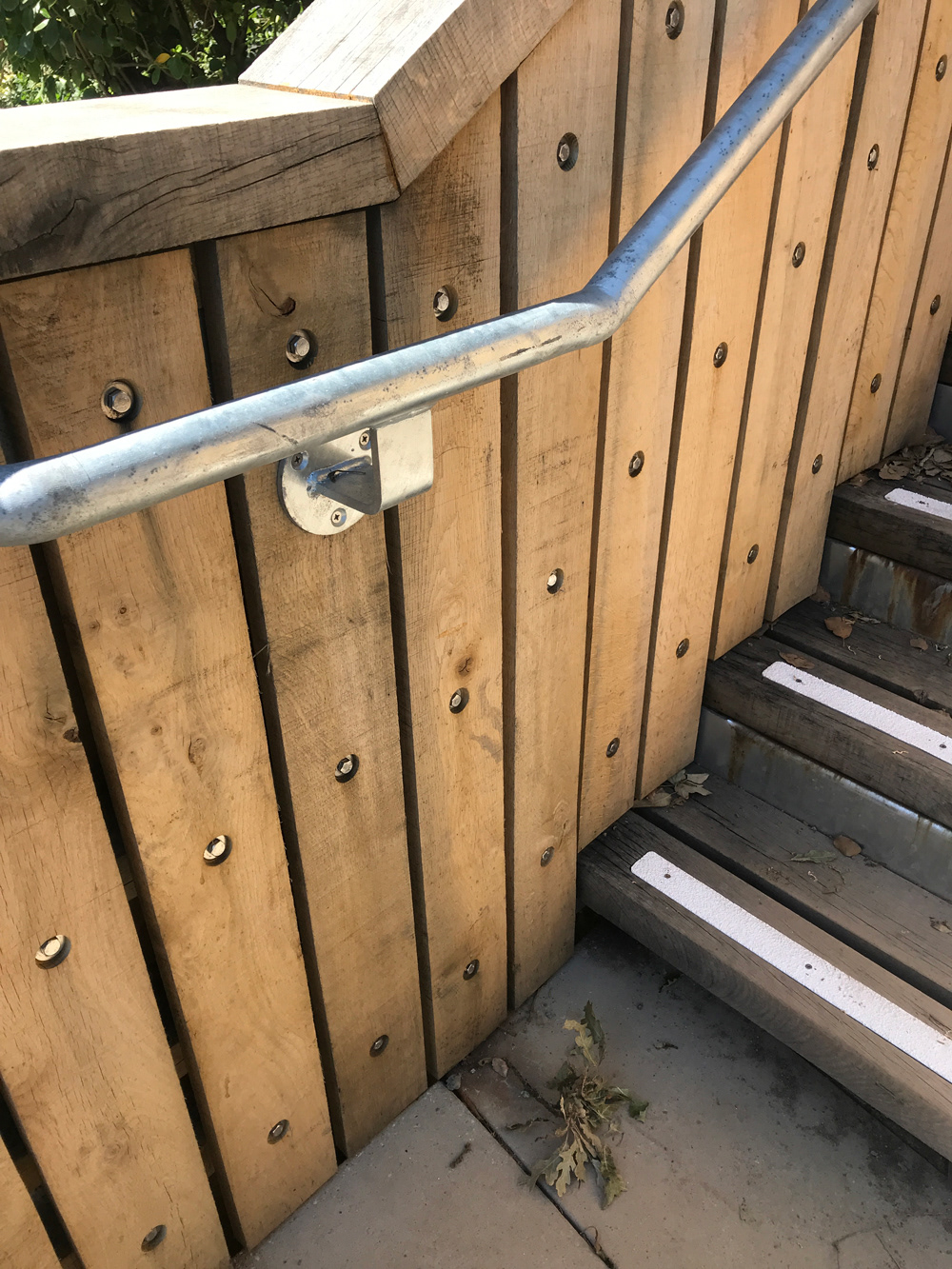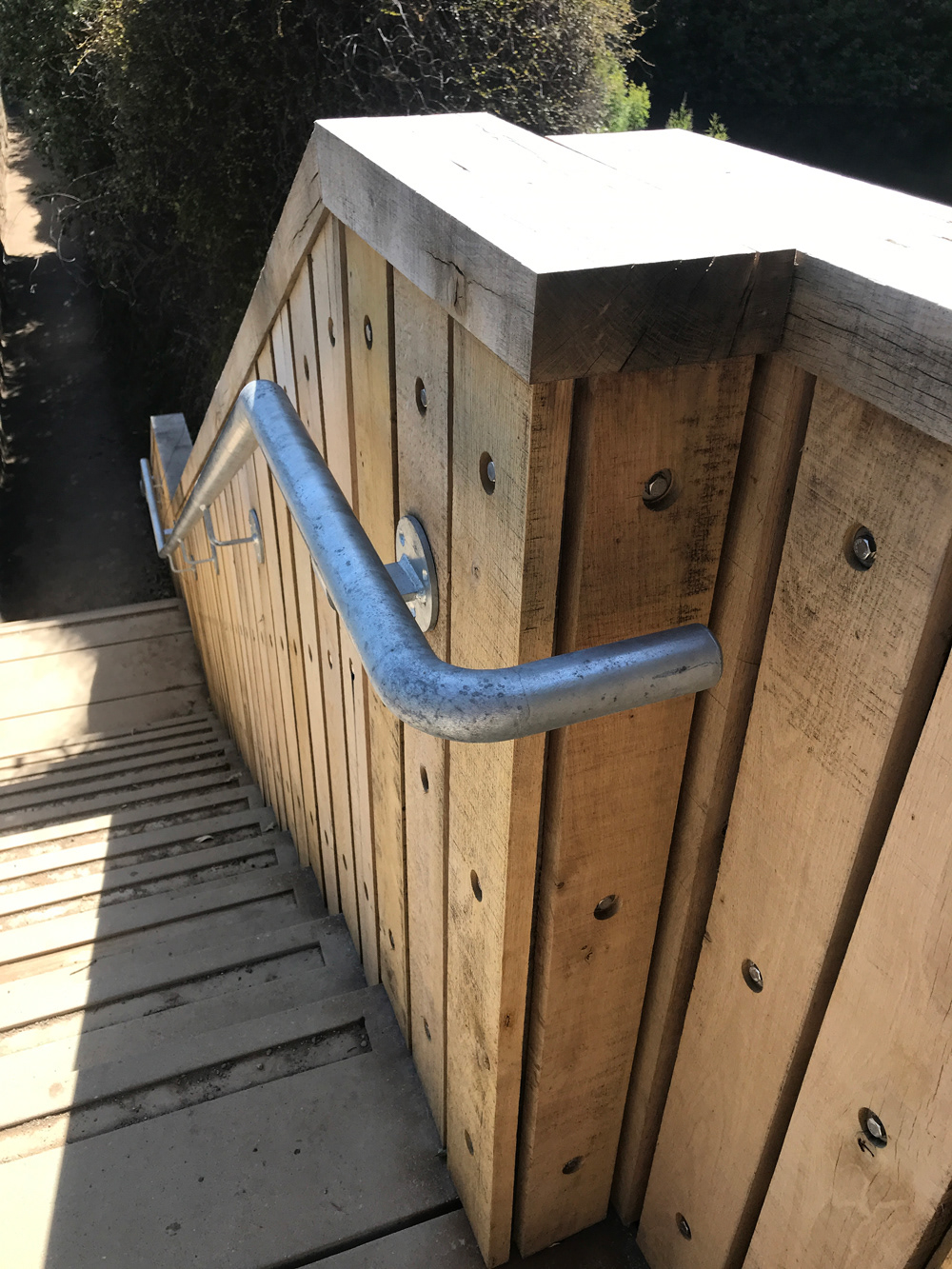 Trebah Garden SW Coastal Path, Cornwall
Long & Kentish Architects

The aim of the project was to make it possible for visitors to be able to access the popular beach on Polgwidden Cove at Trebah Garden. For this to happen, the South West of England Coastal Path had to be diverted 'vertically' in the form of a 'flying stair'.
It was decided at an early stage that the structure of the stair should be galvanized steel. Galvanized steel stringers were used to support timber treads and galvanized steel risers for the upper flight and landing; galvanized PFC channels were used to support the pre-cast recycled China Clay 'Ecocrete' treads for the lower flight and main 'viewing' landing.
Unpainted galvanizing was chosen for the exposed coastal site, so that it would patinate to a 'natural' grey, in parallel with the weathering of the oak.
The balustrade structures were made of galvanized steel angles which were clad in green oak, (all oak was separated from the galvanizing with neoprene spacers). Galvanized steel handrails, with weld elbows were attached to the balustrades with purpose-made galvanized steel brackets.
The project also included a galvanized steel gate and screen. The contractors and subcontractors paid particular attention to the coordination of the site survey and workshop drawings so that virtually no cutting or drilling was done on site.


Photographs © 
Long & Kentish Architects.