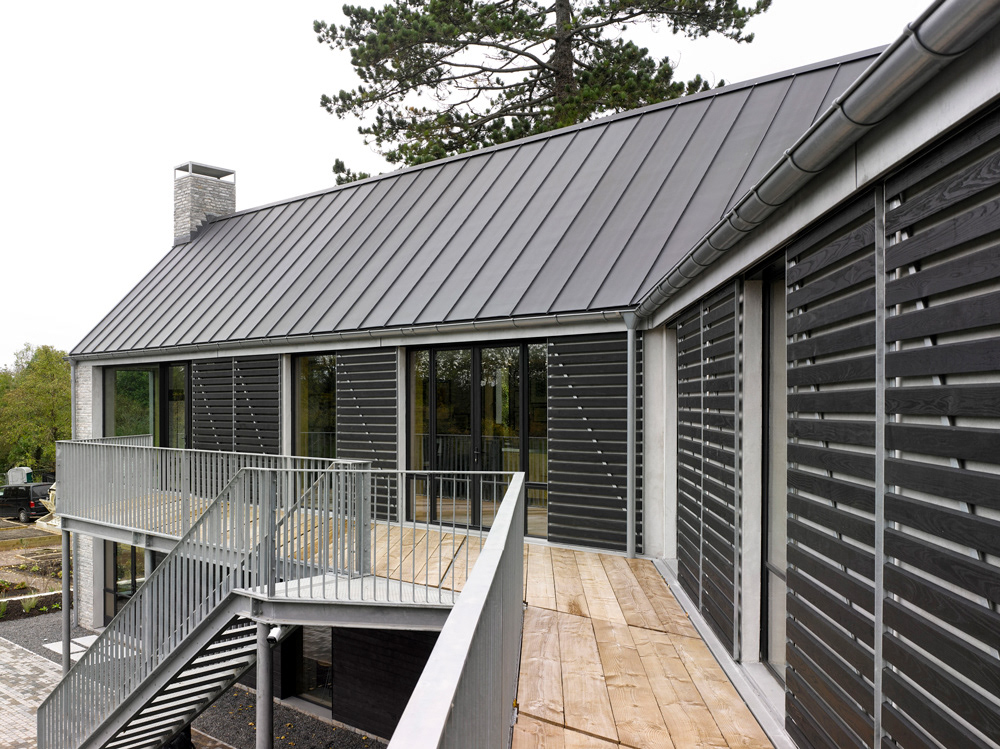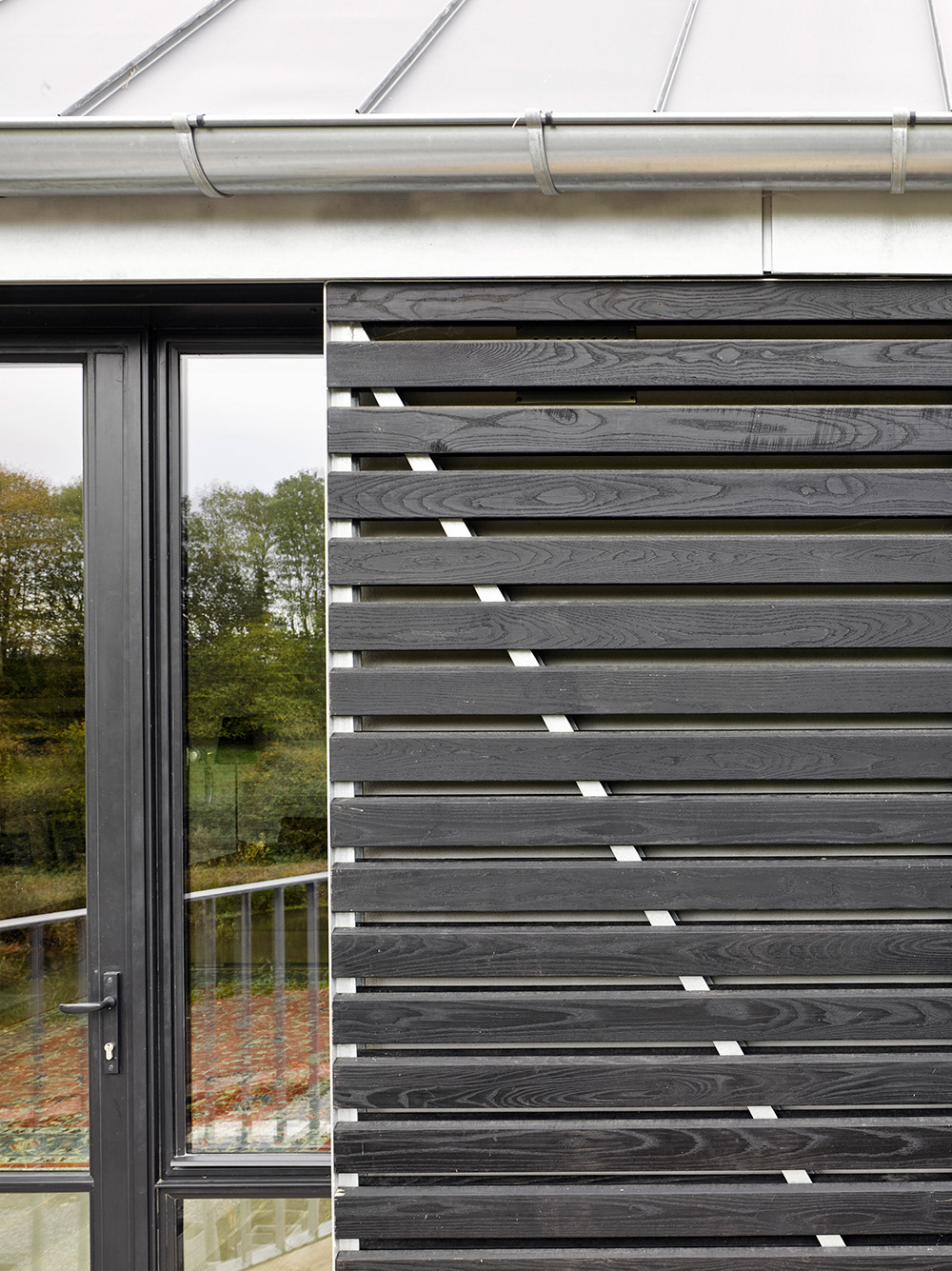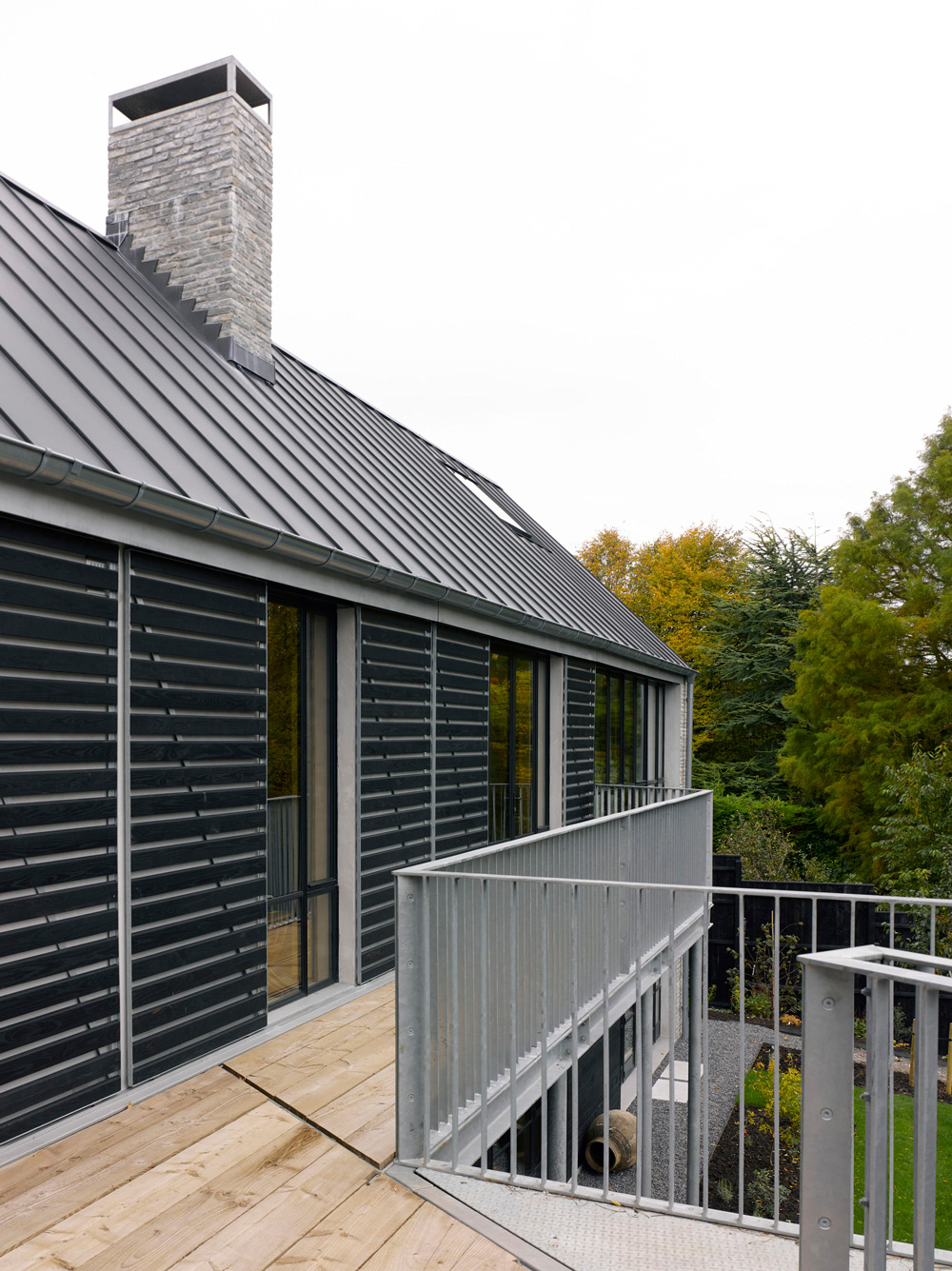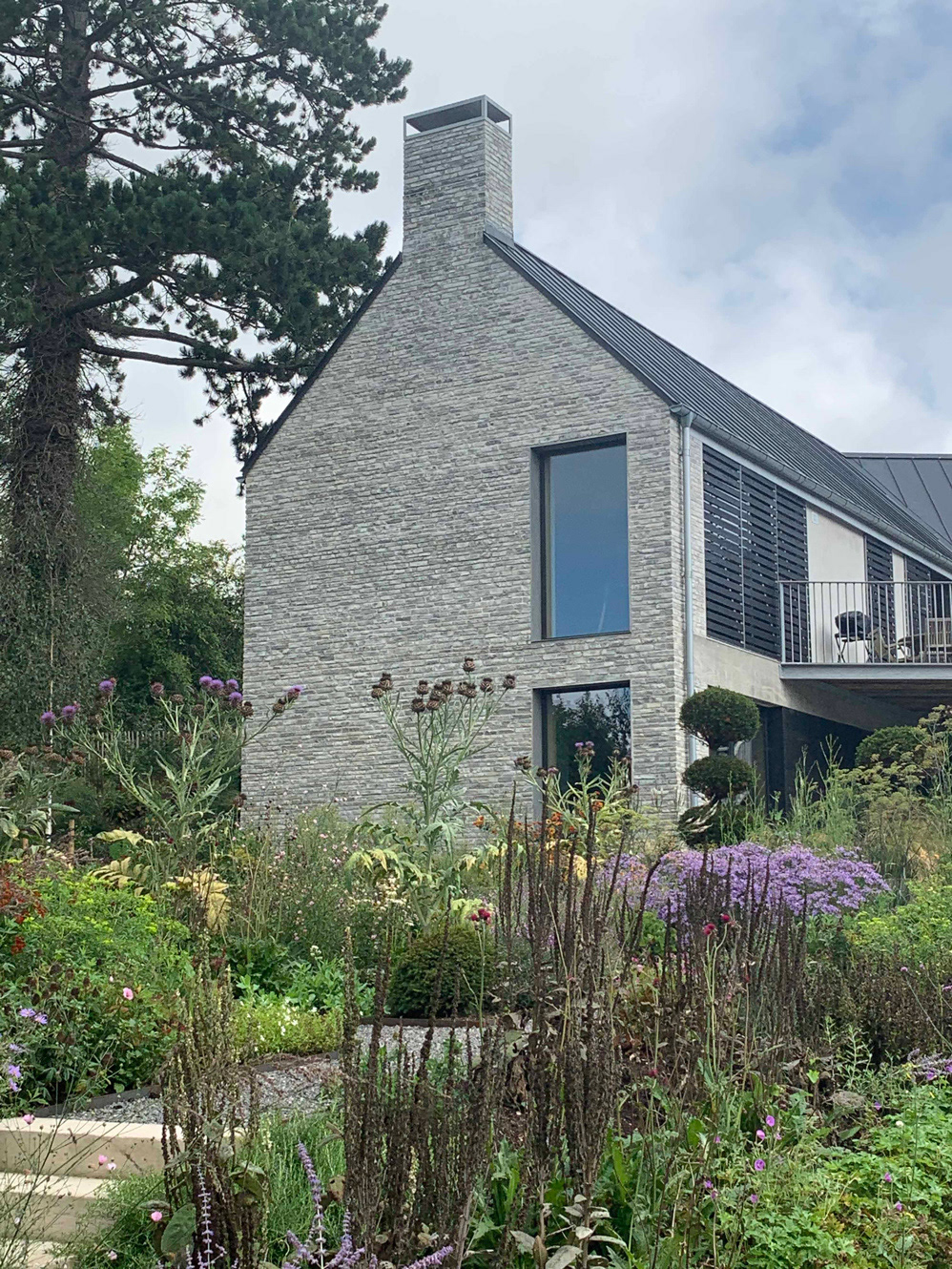 The Long House, Somerton
Neil Choudhury Architects
The Long House is a two-storey, new-build dwelling on the edge of Somerton, Somerset, designed by Neil Choudhury Architects. The 350 m² project is built into a steeply sloping site and overlooks a pond, mill stream and garden designed by James Alexander Sinclair. Conceived as a liberal reinterpretation of local long houses, the plan measures six-metres wide by 40 m long with a traditional flat gable end. A contemporary tweak is that the plan is cranked around the central entrance hall and stairwell. 
The house is orientated to maximise passive solar gain in the winter and provide protection from overheating in summer using external sliding shutters. A careful balance has been struck between traditional, local and contemporary materials. These include local blue Lias stone from a quarry in the town, lime mortar and render, charred timber cladding in harmony with contemporary in-situ concrete, black zinc roofing, steel windows, galvanized steel stairs, balustrades, window linings and chimney caps. 
Almost all external metalwork is galvanized. There are many reasons for this. In this semi-rural location, the galvanized finish resonates with the traditional use of galvanizing for agricultural buildings, barn door mechanisms, farm gates. It also contrasts well with the Black finish of the charred timber used for rolling shutters and cladding and the Black powder coated steel windows. In other locations such as the chimney caps, window linings and fascias, the galvanizing blends with the grey colour of the local Blue Lias stone. Finally, for the window linings and fascias we wanted the strength and rigidity of galvanized steel.
•    A two-storey, new-build house in Somerset
•    Almost all external metalwork is galvanized: external stairs, window linings, chimney caps and fascias. 


Photographs 
© Nick Guttridge, Neil Choudhury Architects.