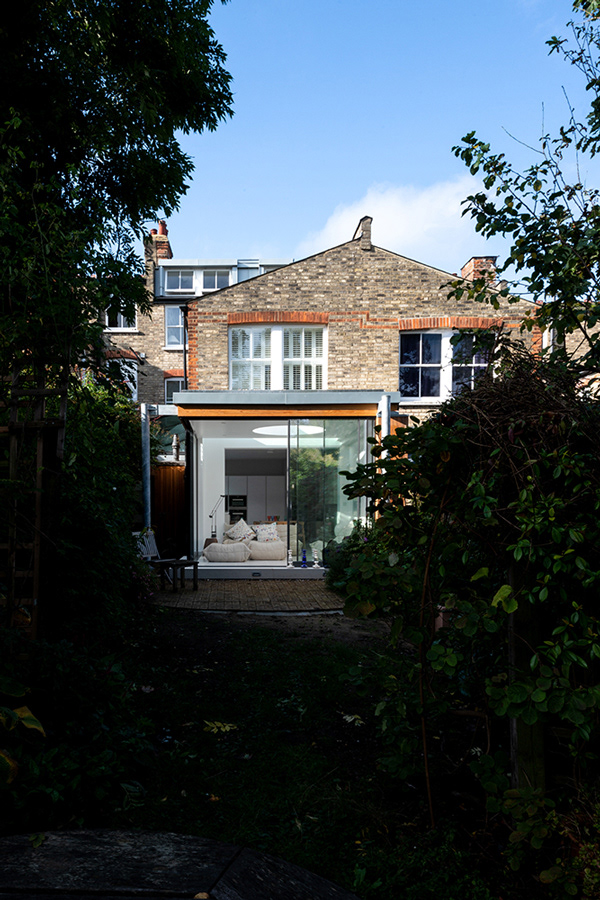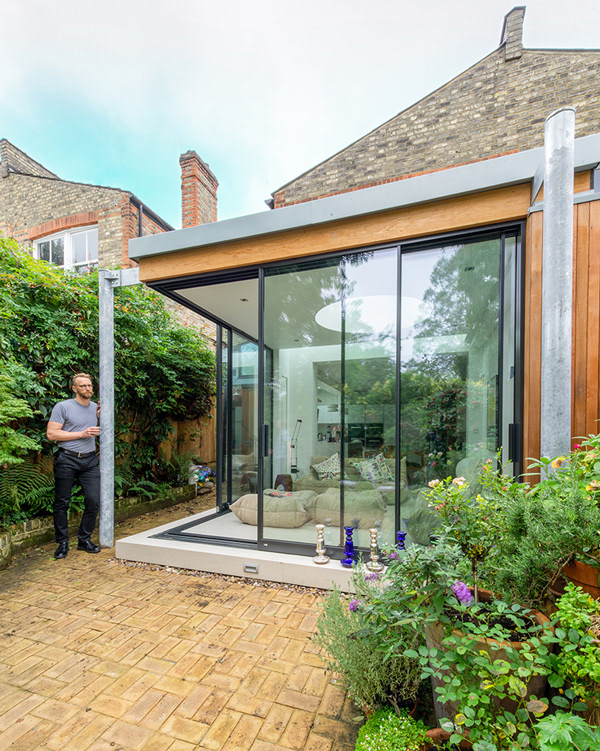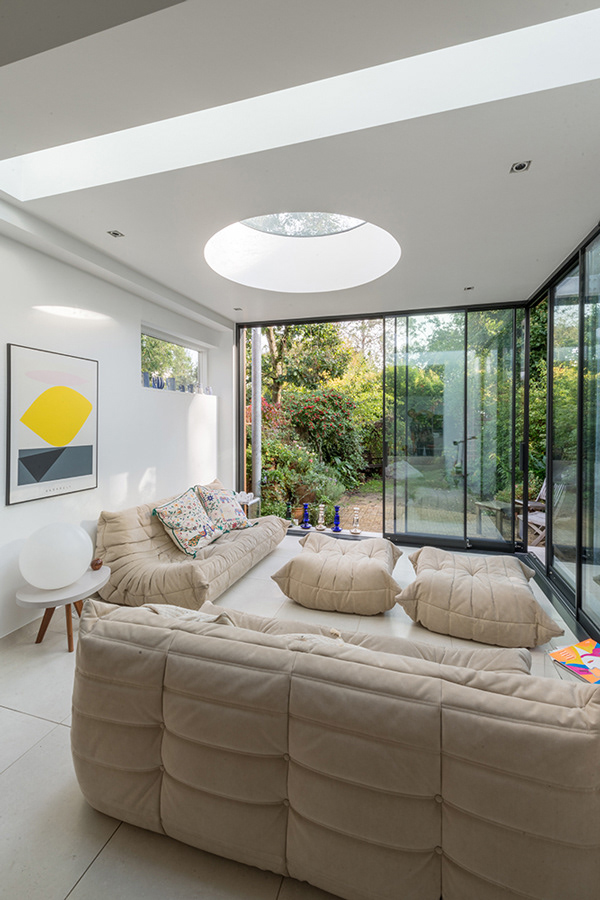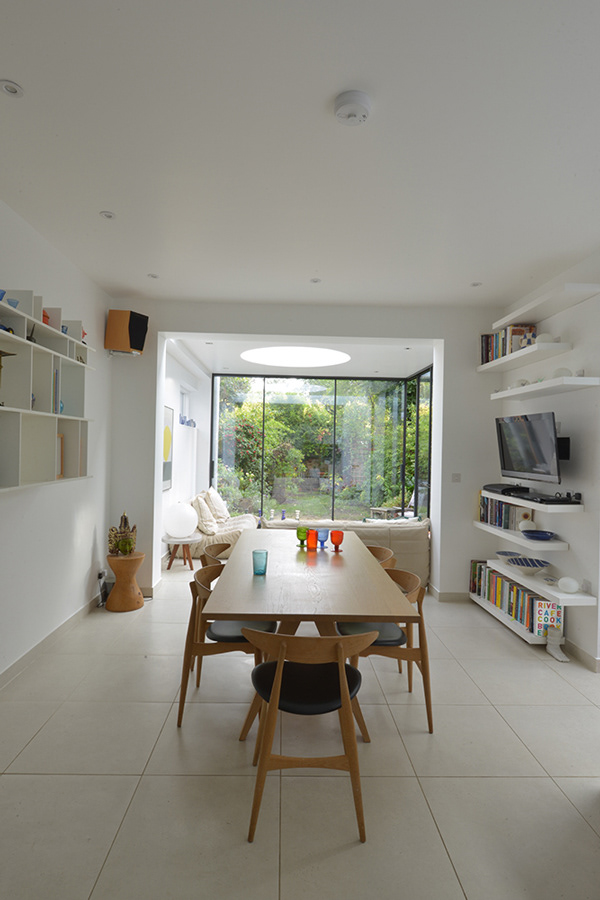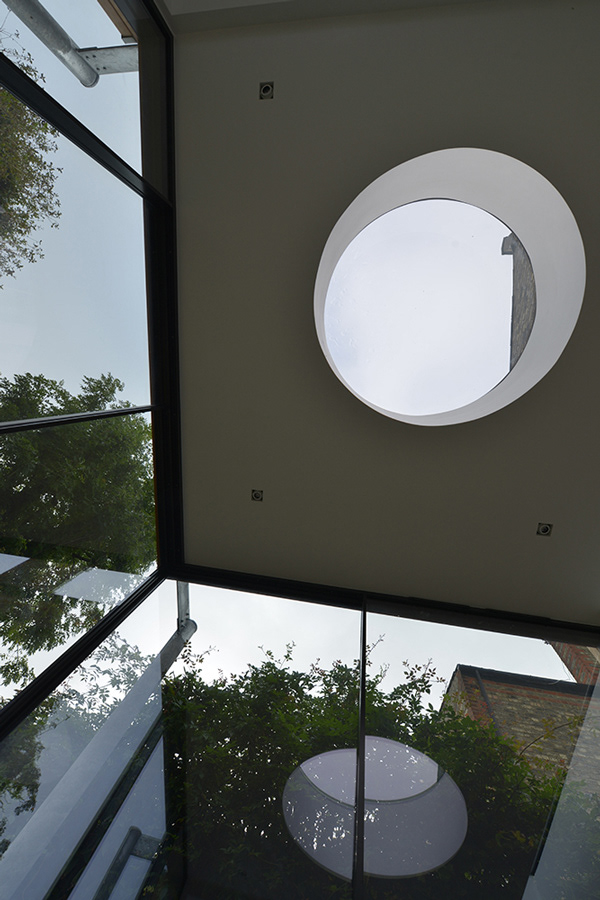 Rosebery House, 
London
Paul Archer design 

The clients had just installed a new kitchen, when they realised the house needed much more attention. They approached Paul Archer Design, and the main brief was "to get things right!". Paul Archer Design aimed to complete a full refurbishment of the house. They worked on every room, every surface, in some areas more intervention was needed, in other areas they only replaced finishes. 
They re-designed bathrooms, changed the layout of the master bedroom and added bespoke furniture. They changed floor finishes throughout and added details such as the new roof light above the landing with custom shelving to display some records from the clients vast collection. 
The biggest intervention however, were the changes to loft and the rear, replacing the existing conservatory. 
The existing conservatory facing the garden was cold and drafty and had to be replaced with a new extension. The clients had just re-done their kitchen including new large format tiles throughout. Part of the brief was not to disturb the floor. To avoid any works to existing (shallow) foundations or underpinning the architects suggested placing new supporting columns outside the footprint of the conservatory. This way the architects saved the existing floor and created the effect of a floating roof. This effect is supported by the bad of glass between existing house and extension roof. The roof itself features a circular roof light, adding a sculptural quality, and together with the external column giving the project a timeless mid-century modern look. 
The loft extends over two levels because the house has a split level arrangement on floors below. The house had an existing shower-room in an unfortunate location and as a result, was almost not usable. They added a large dormer to the rear and so created extra height, which allowed more light in the space. They changed the direction of the stairs, relocated the shower-room and designed built-in furniture with a desk on the higher level overlooking the seating area and the garden. The room was designed to be easily converted into a bedroom with dressing area and ensuite. 
 
Any newly built elements outperform current building regulations. Existing elements have been upgraded wherever possible.

Photographs © Paul Archer Design.