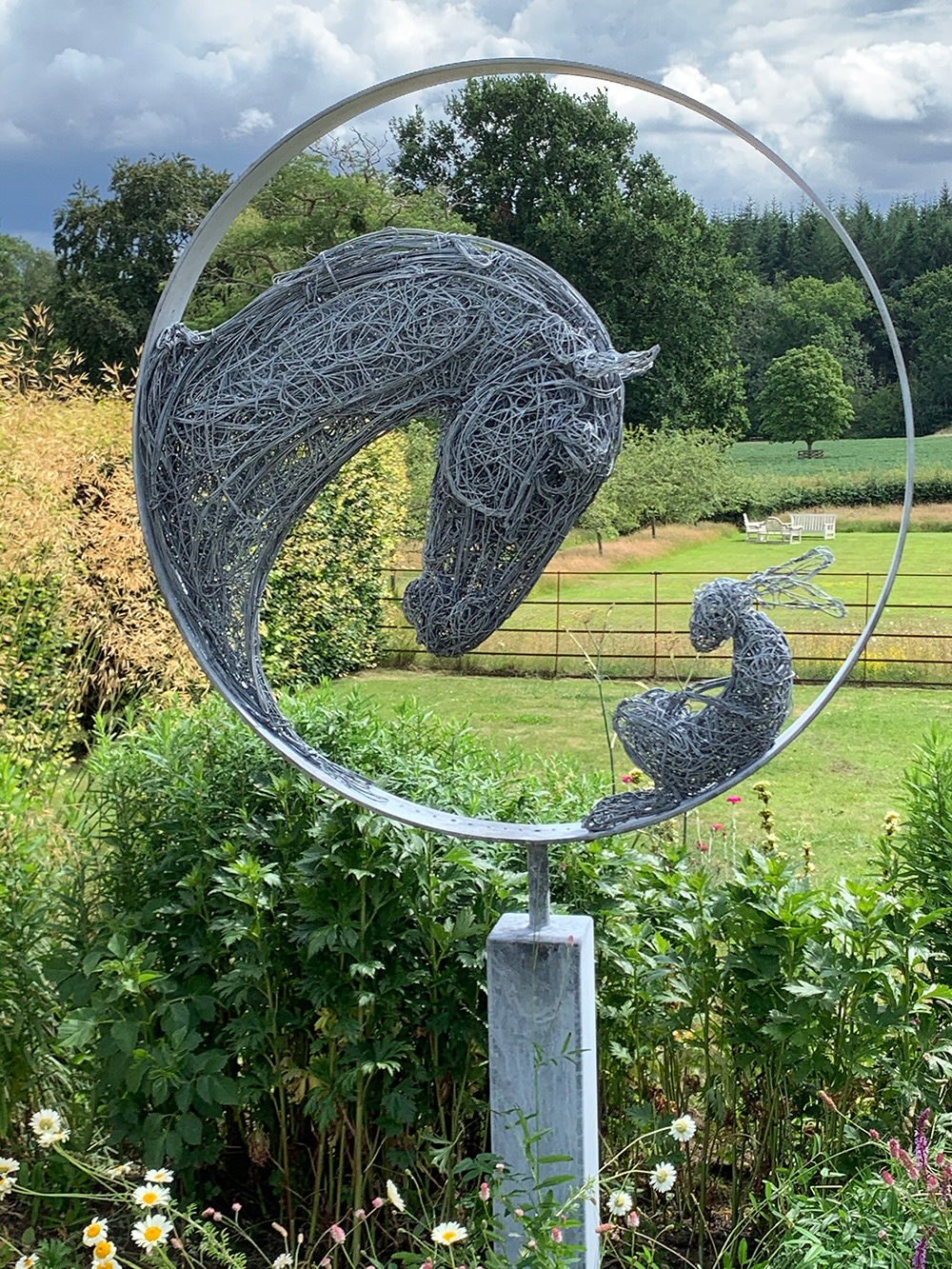 Never Alone, Hampshire
Rupert Till

Rupert Till's sculptures end up in gardens around the globe, with recent commissions in Texas, South Carolina and the west coast of Scotland, each having different environments and challenges meaning protection of the work is vital. The soft grey colour of aged zinc works really well in the garden and as they are dipped after modelling, the zinc solidifies the wire to create a strong structure. 
'Never Alone' was installed in Hampshire. The design was first sketched out following on from a larger version of the sculpture which was donated to The Thames Hospice. 'Never Alone' is 2.2 m high and is created directly on the band with wire tightly woven to knit it into the shapes. The zinc strengthening the structure was then aged with a mix of patination acid to etch the surface followed by a blast of water, which gave the sculpture a finish that the really good finish my clients found aesthetically pleasing.


Photographs © Rupert Till.