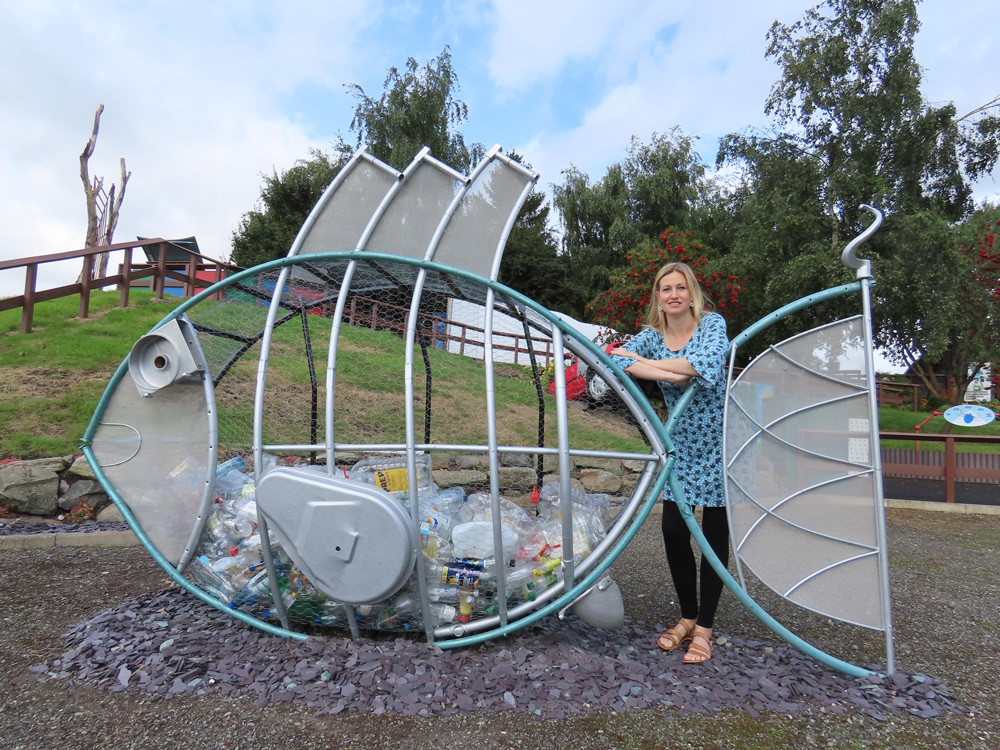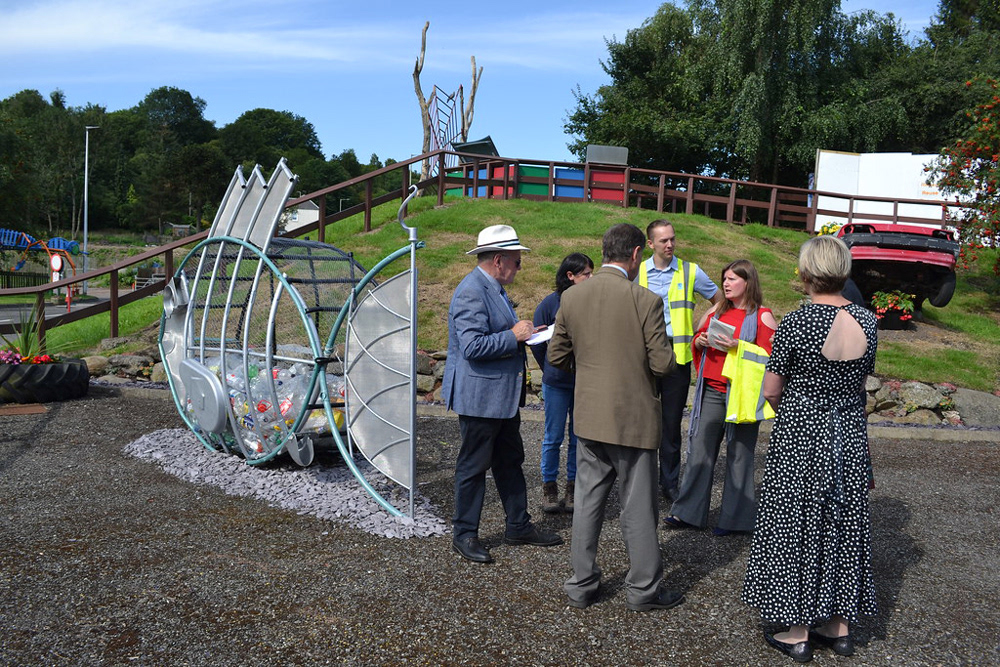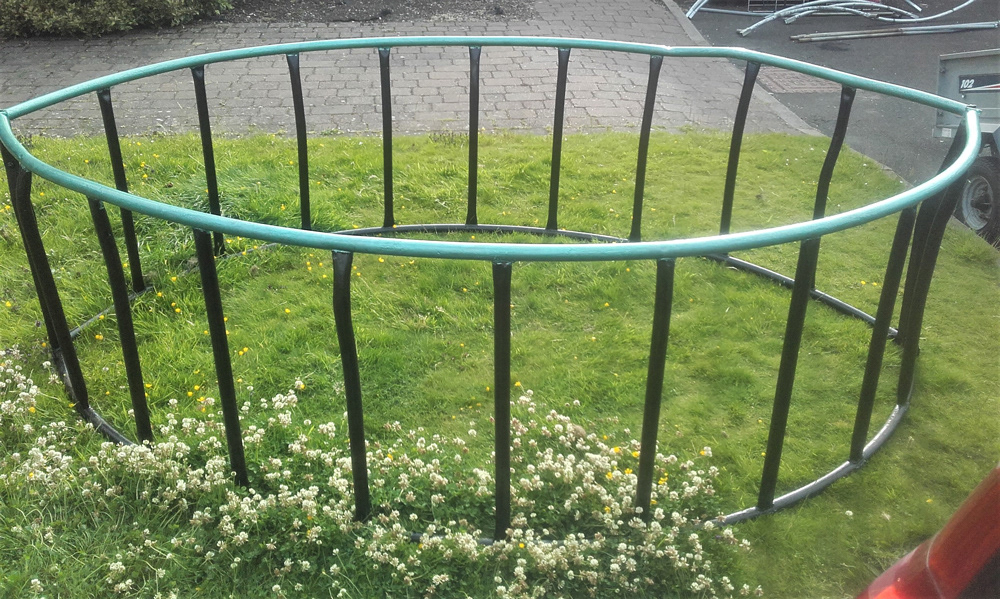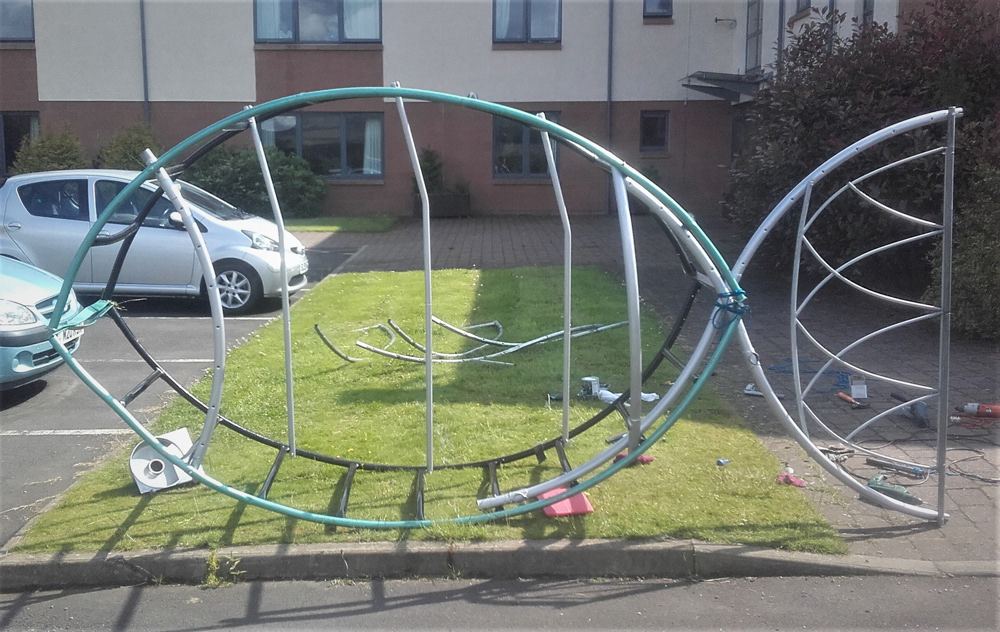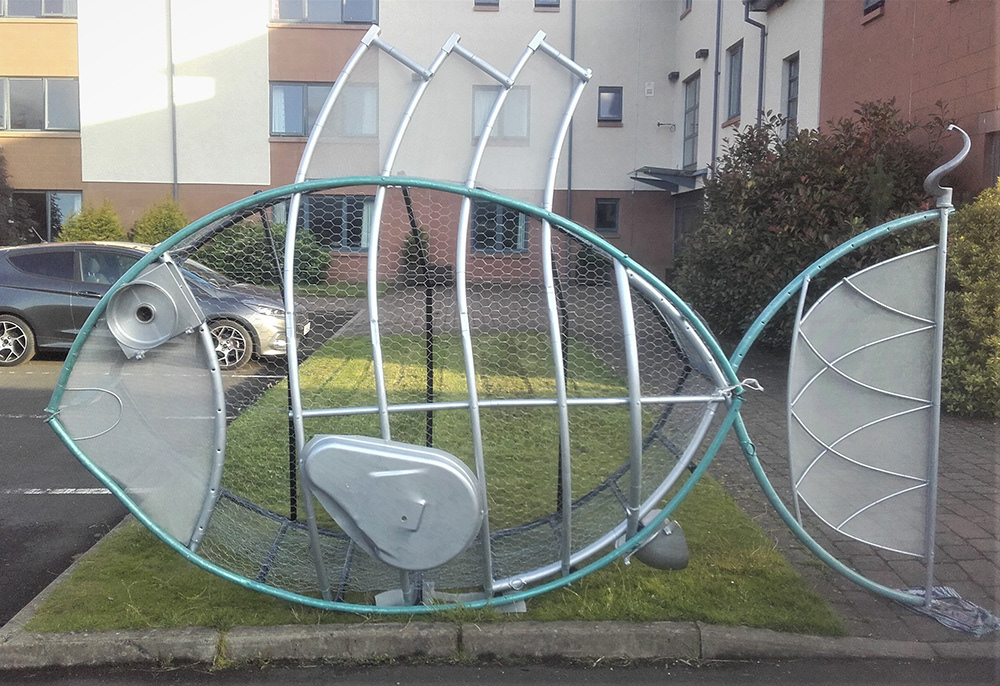 The Friarton Fish, Perth
Sarah-Louise Wilson
The Friarton Fish was commissioned by the charity Beautiful Perth and Perth and Kinross Council as part of the 2019 RHS Britain in Bloom competition entry. 
Perth won first prize over all entries across the country. The commission was funded by Zero Waste, Perth. It is sited at the Web Walk Education Centre, in Friarton Recycling Centre. 
The brief was to design a recycled metal fish which could be used to put plastic bottles into for school and community groups to use when making a visit to the Web Walk Centre and to raise awareness of plastic pollution in lakes, rivers and oceans, its effects on marine life and to demonstrate what can be made from discarded metal objects.
The functional sculpture was made from scrap galvanized steel and a variety of other scrap metal objects Wilson could find, including an animal feeder, two trampolines, a bed frame, food mixer, part of a washing machine, garden fencing and wire mesh. 
This is the first metal public artwork Wilson has produced, having always wanted to produce public artworks for everyone to enjoy in settings outside of the gallery space. 
The project took two weeks to produce from initial ideas and sourcing the materials to adding the finishing touches and making it a functional public artwork.
The materials were sourced from finding scrap metal lying around in rural areas close to where she lives. She faced numerous challenges during the project, which included using a new medium and learning how to cut and bolt metal together to create the shapes and sculptural forms. 
Wilson secured funding from Creative Scotland to learn how to weld for future metal public art commissions.
Photographs © Sarah-Louise Wilson.