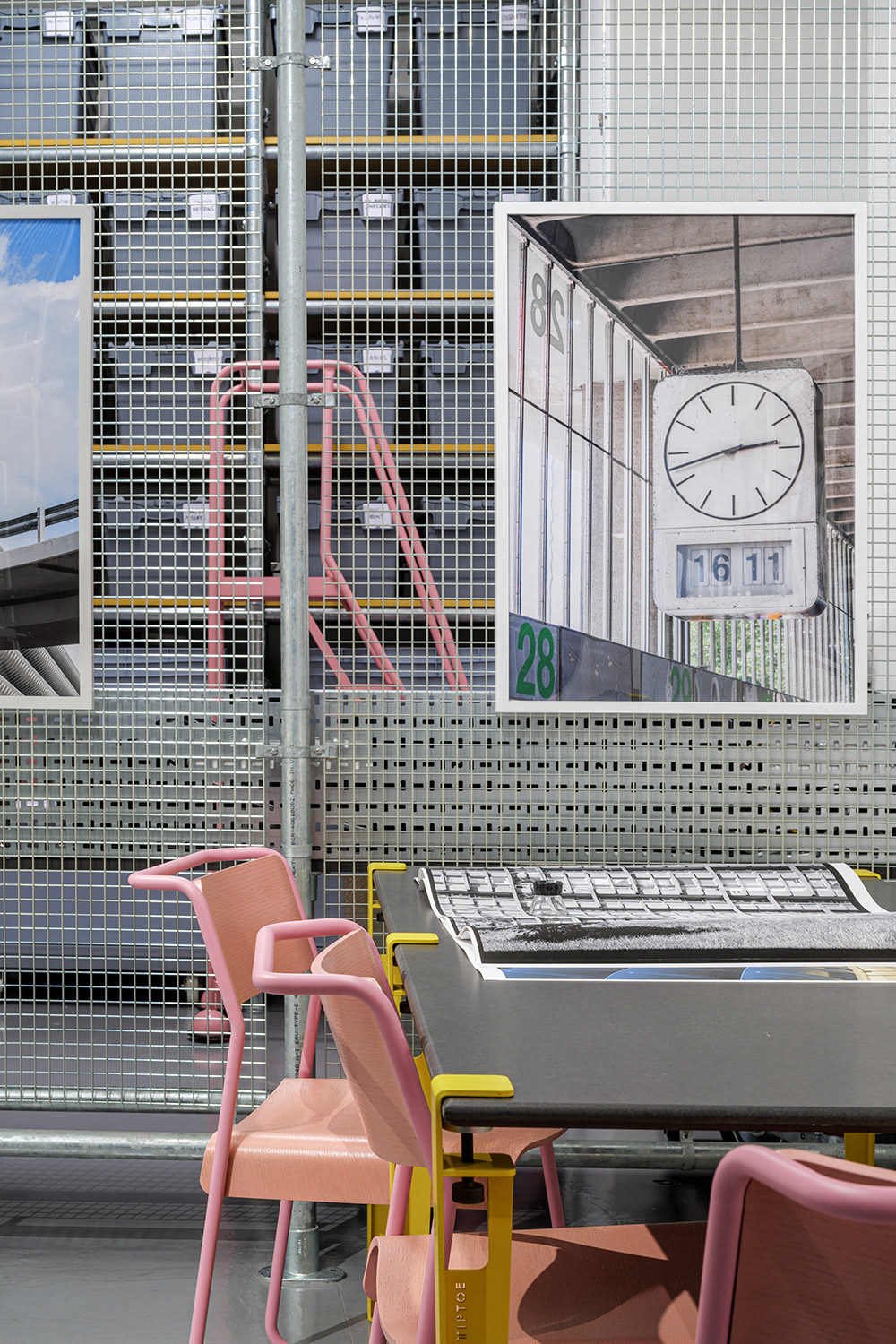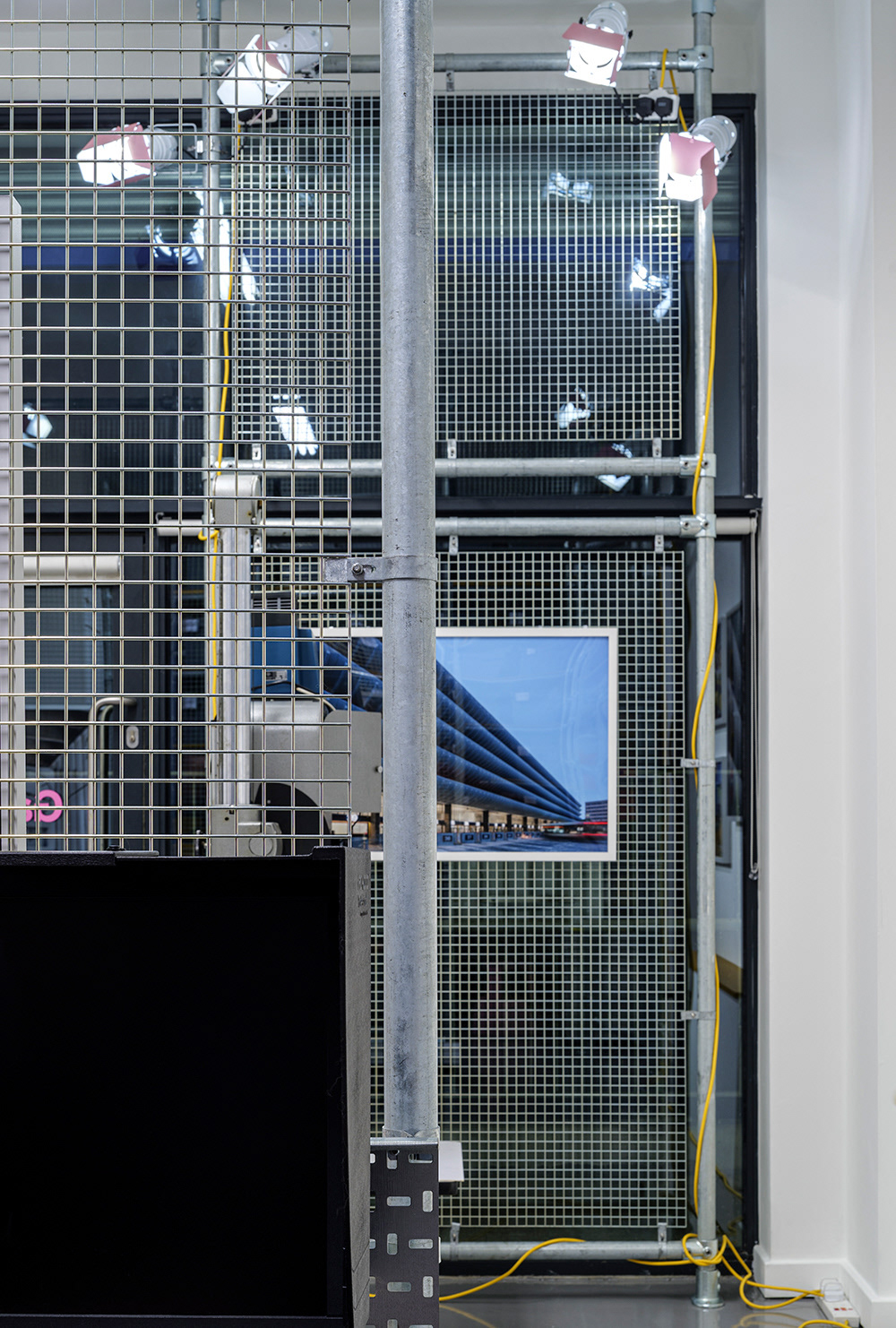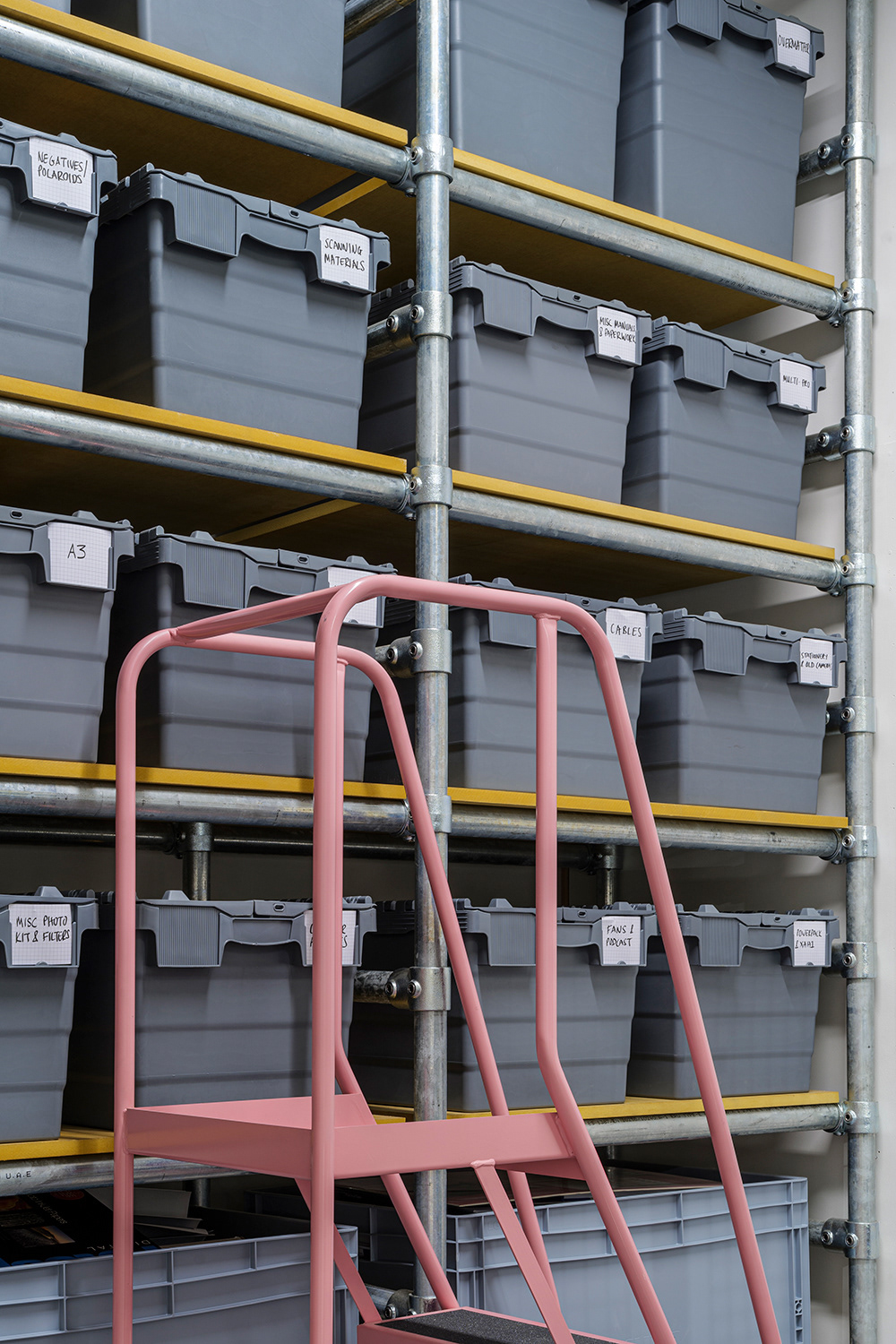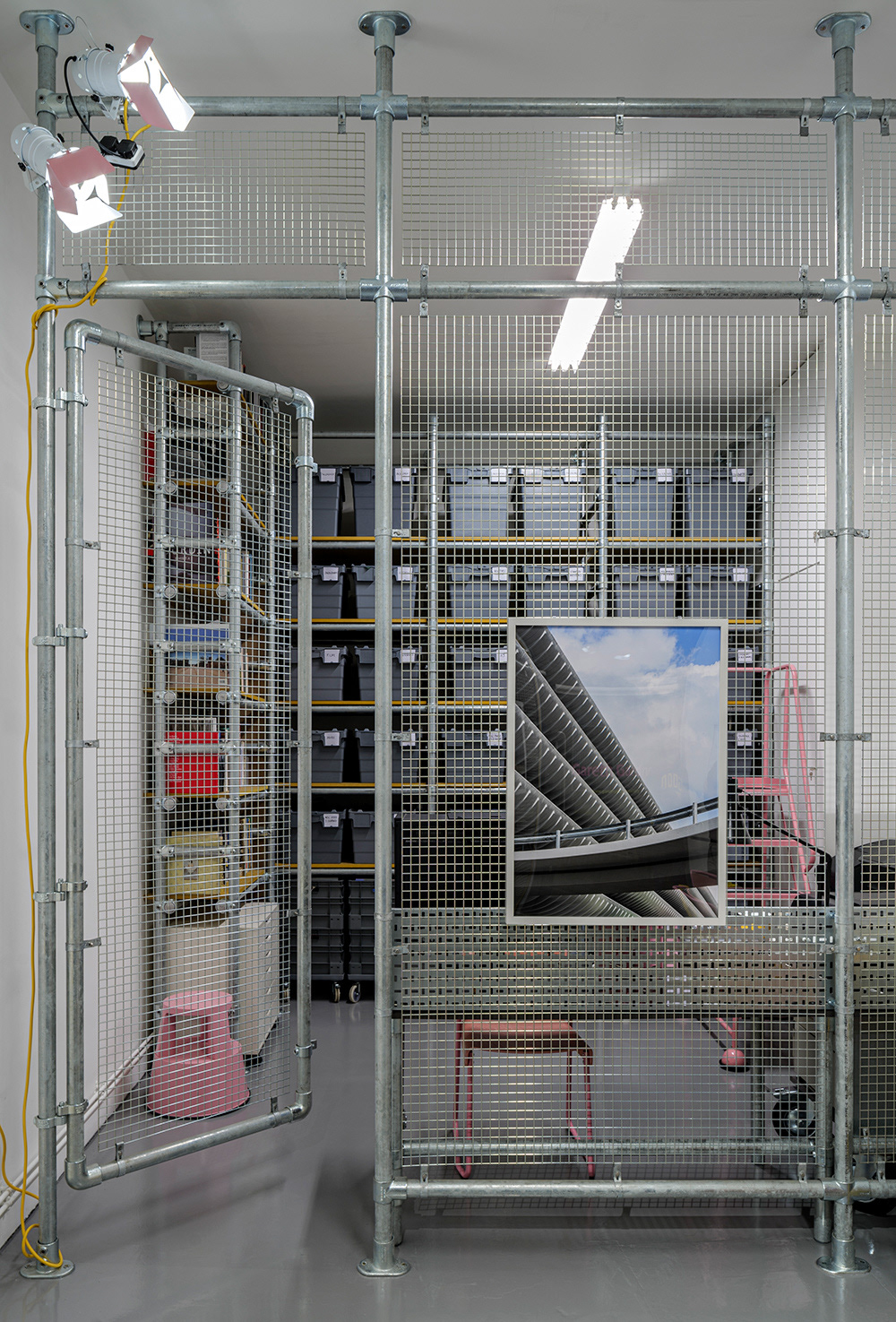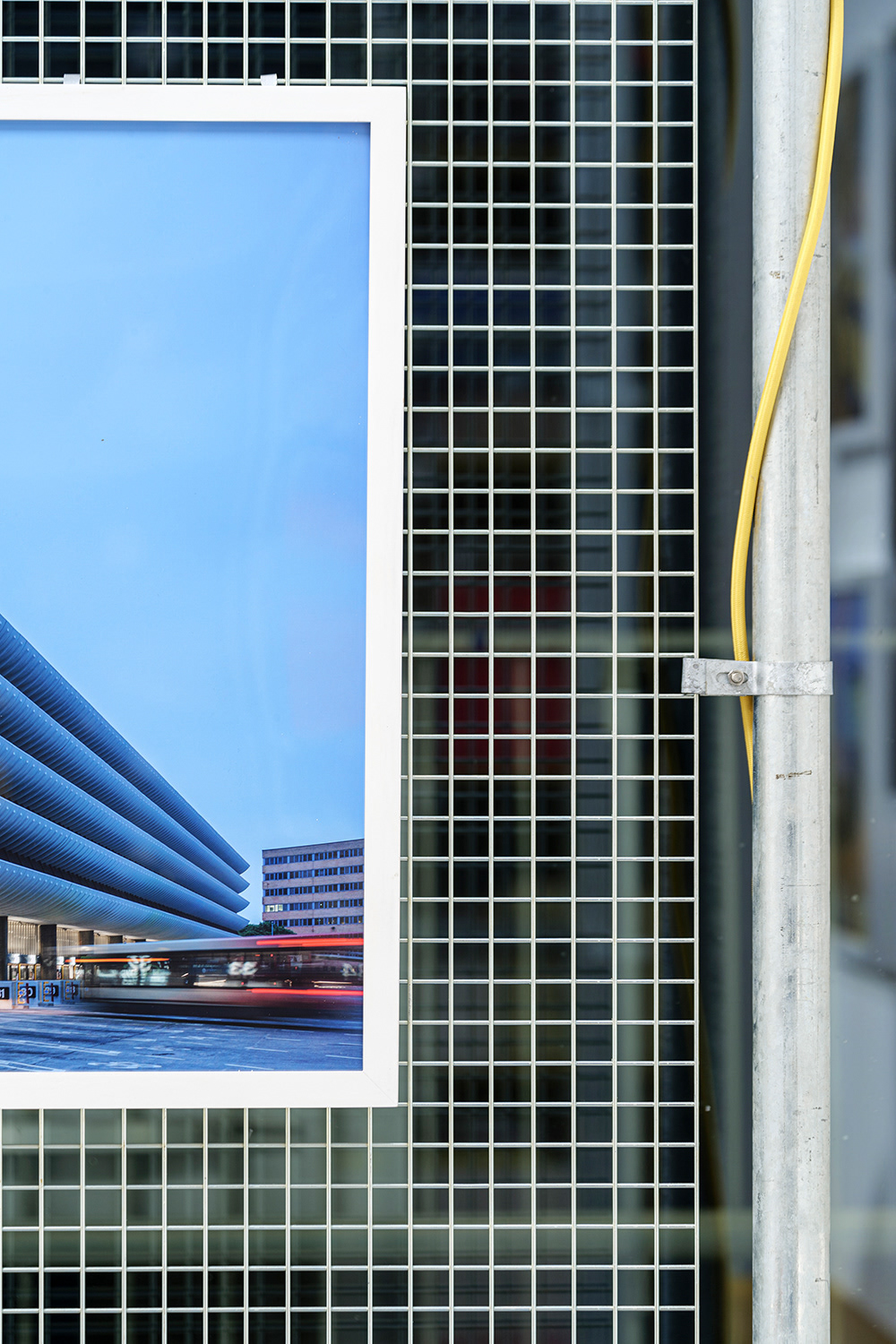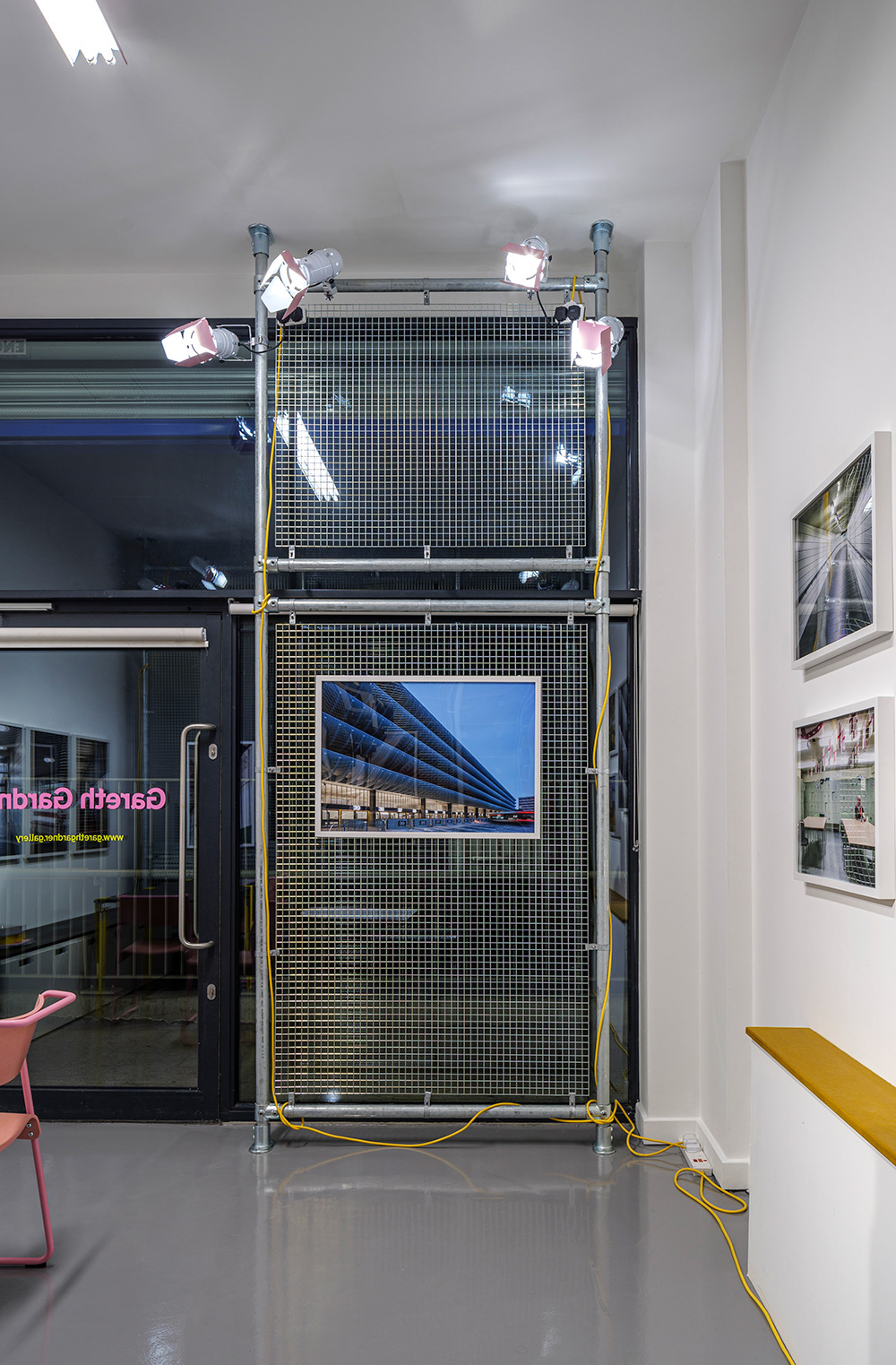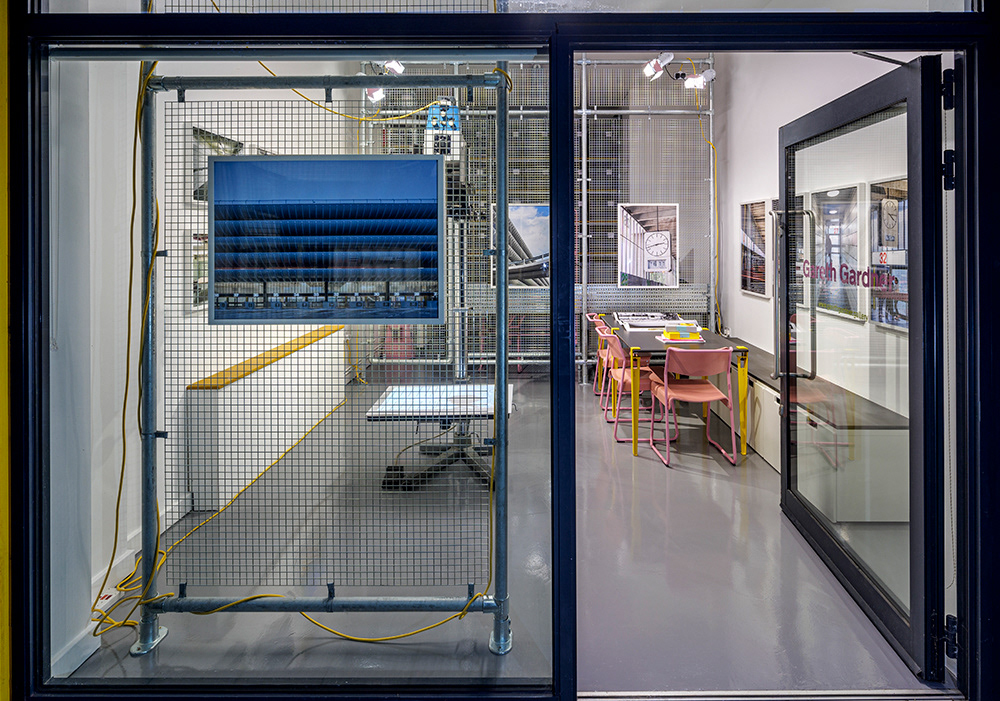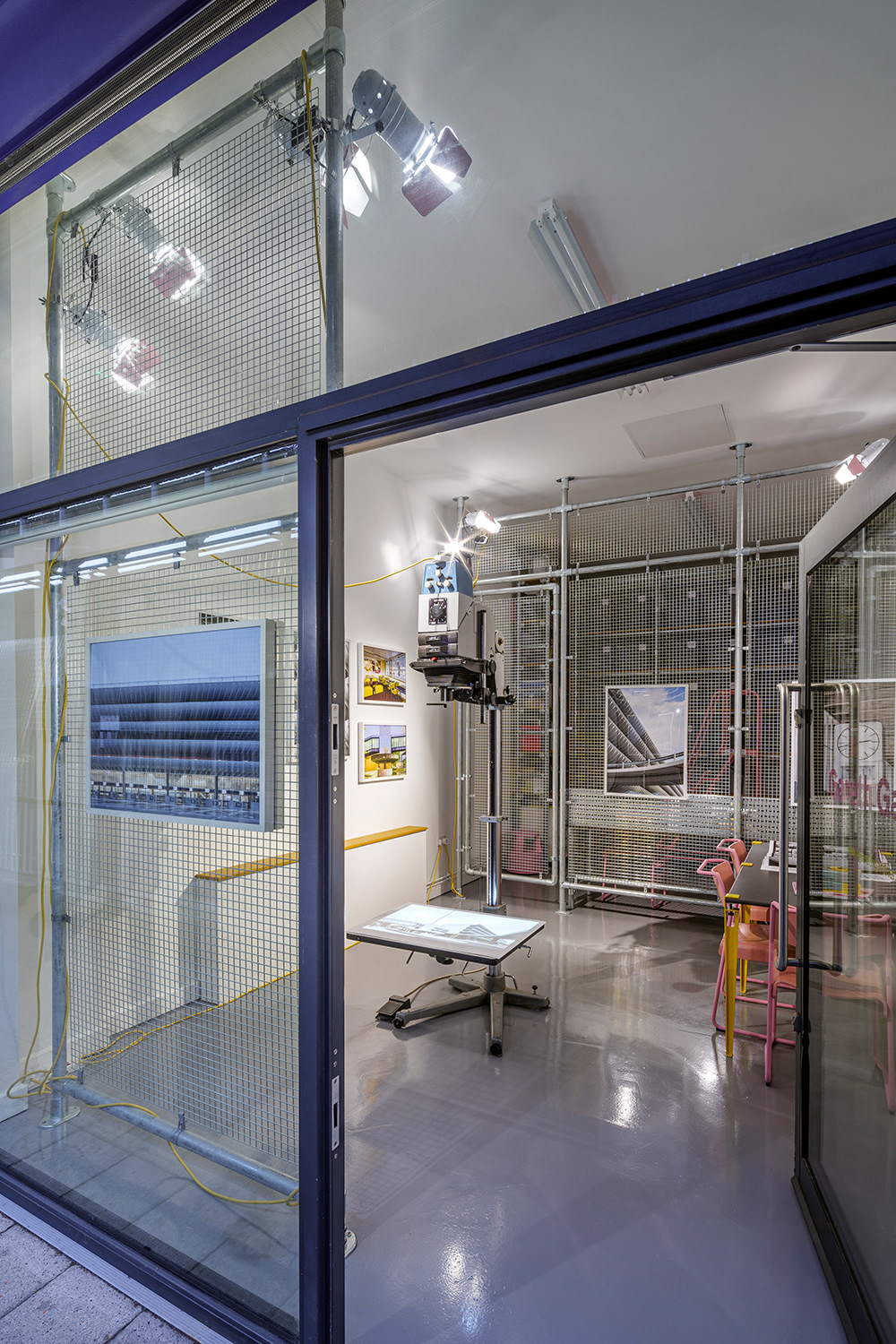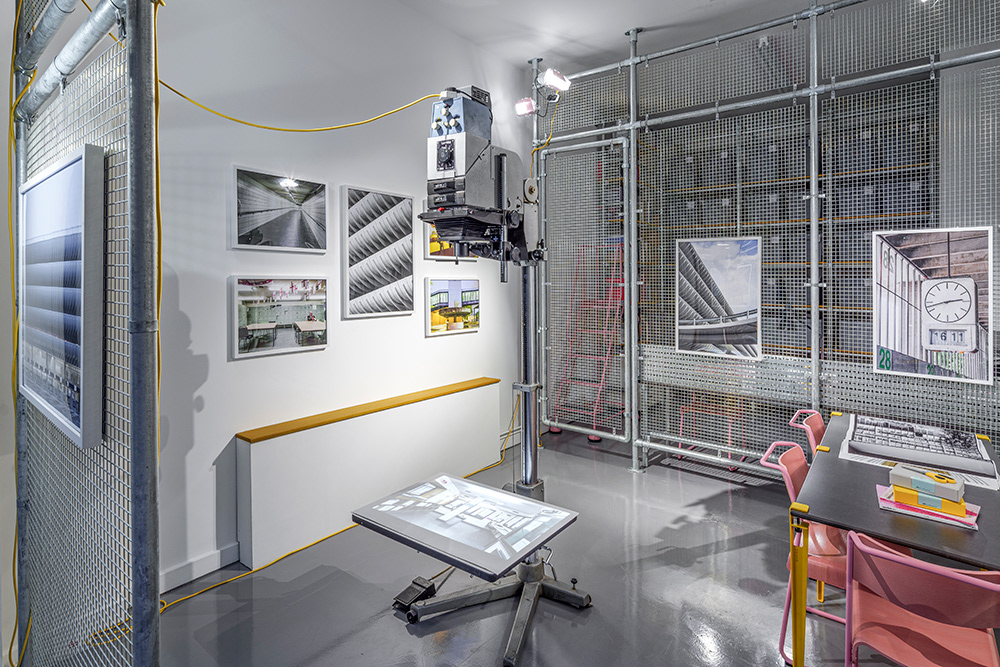 Gareth Gardner Gallery, London
Studio C102 


Architecture practice Studio C102 refurbished a small existing creative unit, providing flexible studio workspace and a gallery area for architectural photojournalist Gareth Gardner. 
Design of the 31 m² Gareth Gardner Gallery was inspired by art storage warehouses. The design solution features architectural elements fabricated from galvanized scaffolding, mesh, cable tray and solid sheet, in combination with colourful Valchromat solid surface. Extensive use of galvanized steel was chosen for both practical and aesthetic reasons, on account of its durability, strength and reflective qualities. 
A full-height 3.6 m tall screen wall, constructed from a robust supporting structure of 48 mm diameter galvanized tubes infilled with panels of 25 mm grid galvanized weld mesh steel, divides the front public-facing gallery area from the studio workspace. This allows daylight into the rear space while providing a hanging surface for photographic artworks. A lockable 'gate' provides essential security for equipment stored in the workspace.
A similar reconfigurable screen was installed in the front window, providing a display to passers-by as well as additional hanging surface. In both cases, the floor-to-ceiling scaffolding installations double-up as lighting supports for the gallery spotlights. 
The warehouse typology is playfully subverted through the introduction of colourful elements, such as the bespoke pink mobile warehouse steps, floor-to-ceiling shelving fabricated from 48 mm galvanized tubes fitted with yellow Valchromat shelves, pink chairs and lighting barn-doors. Storage is provided by Euro-standard crates to maximise the warehouse feel. 
The front gallery space can also be used for meetings and print preparation, with a demountable table and stackable chairs. A vintage floor-standing photographic enlarger has been repurposed as a digital display. 


Photographs © Gareth Gardner.