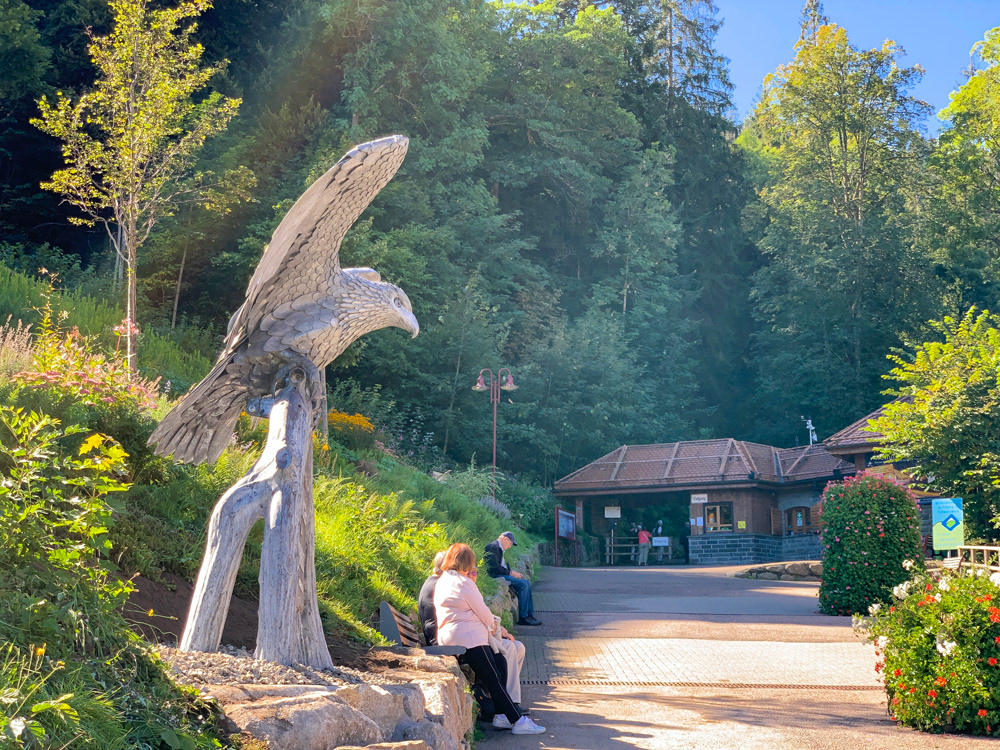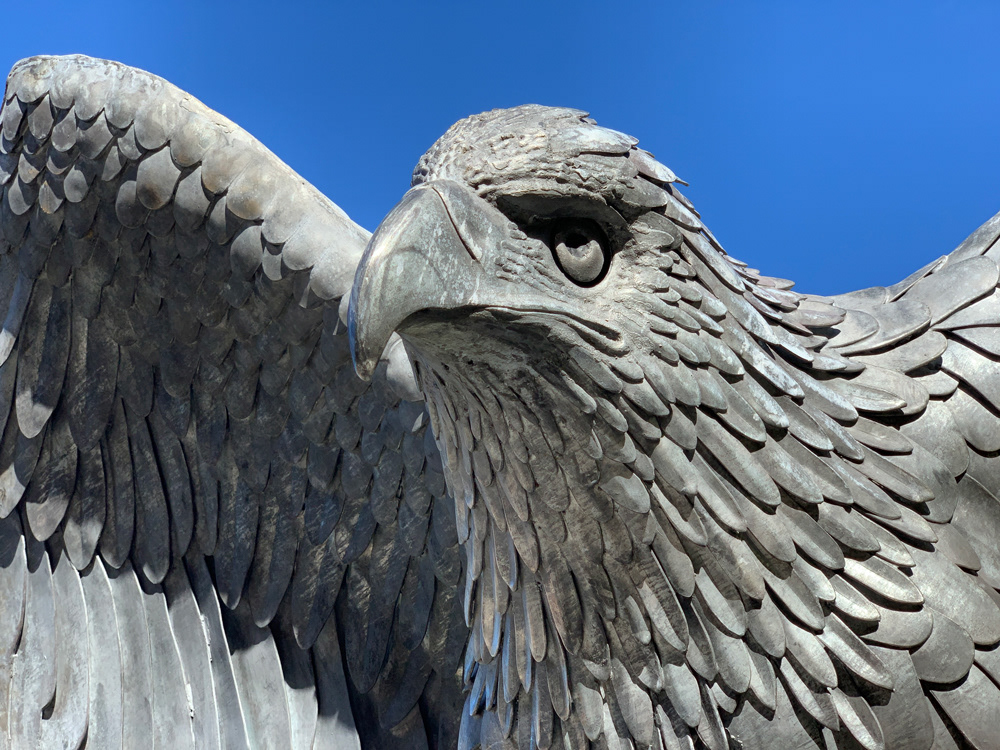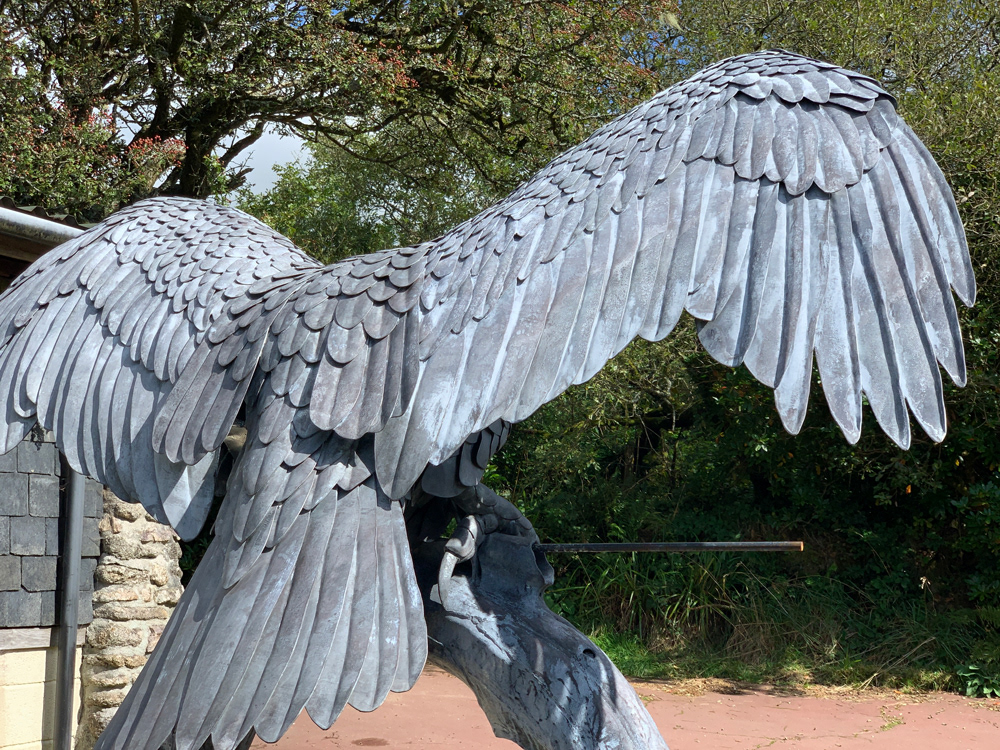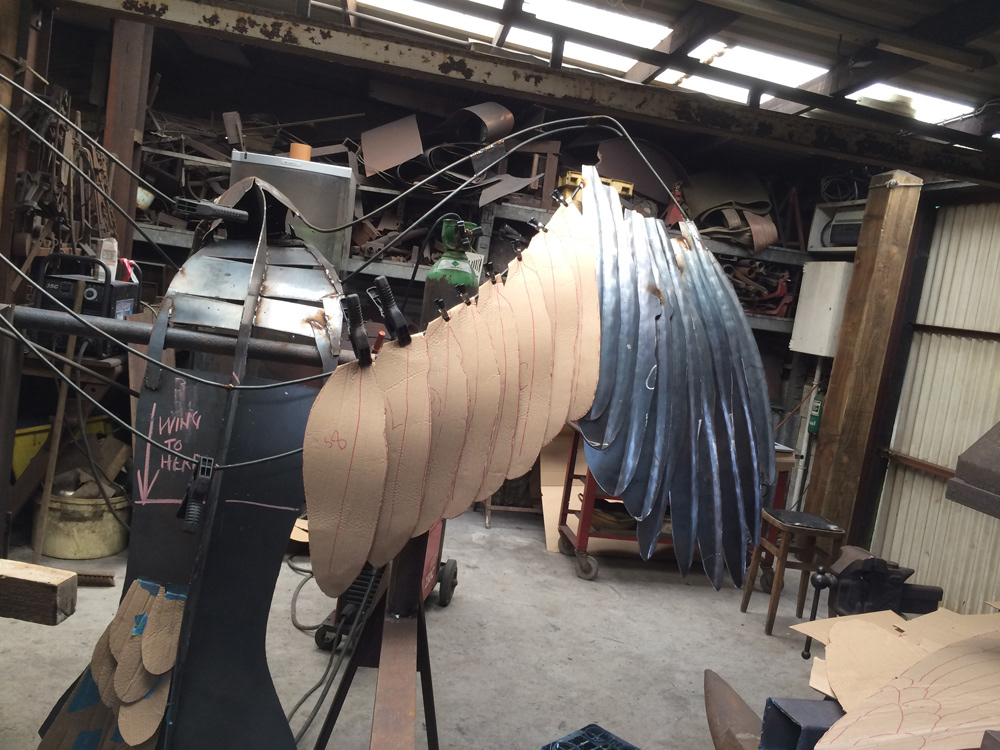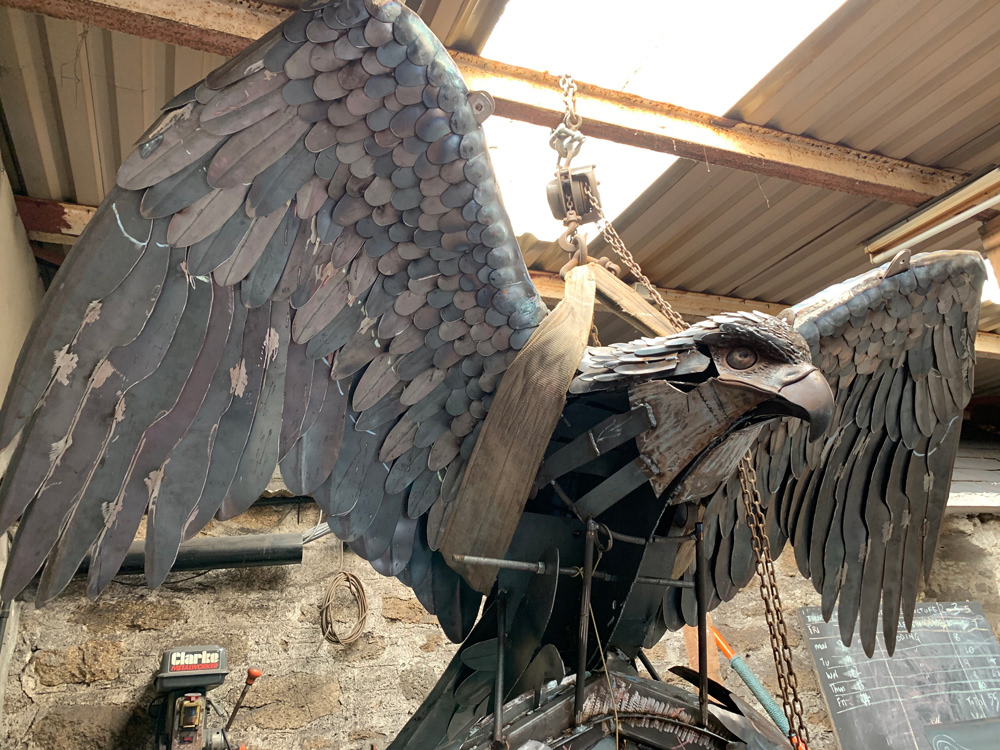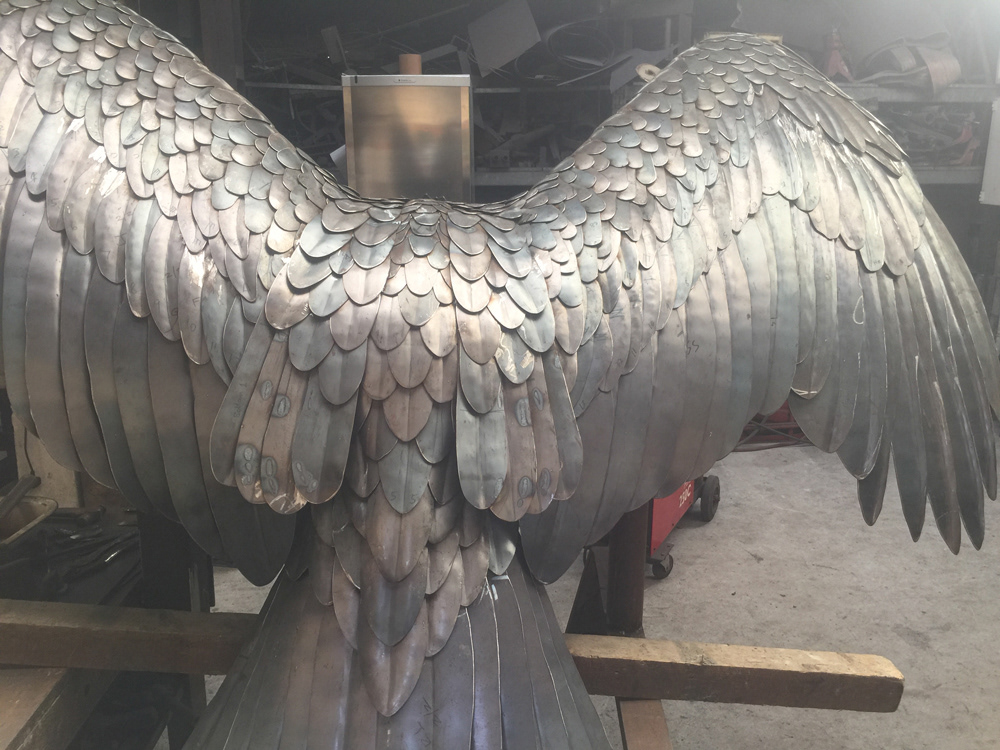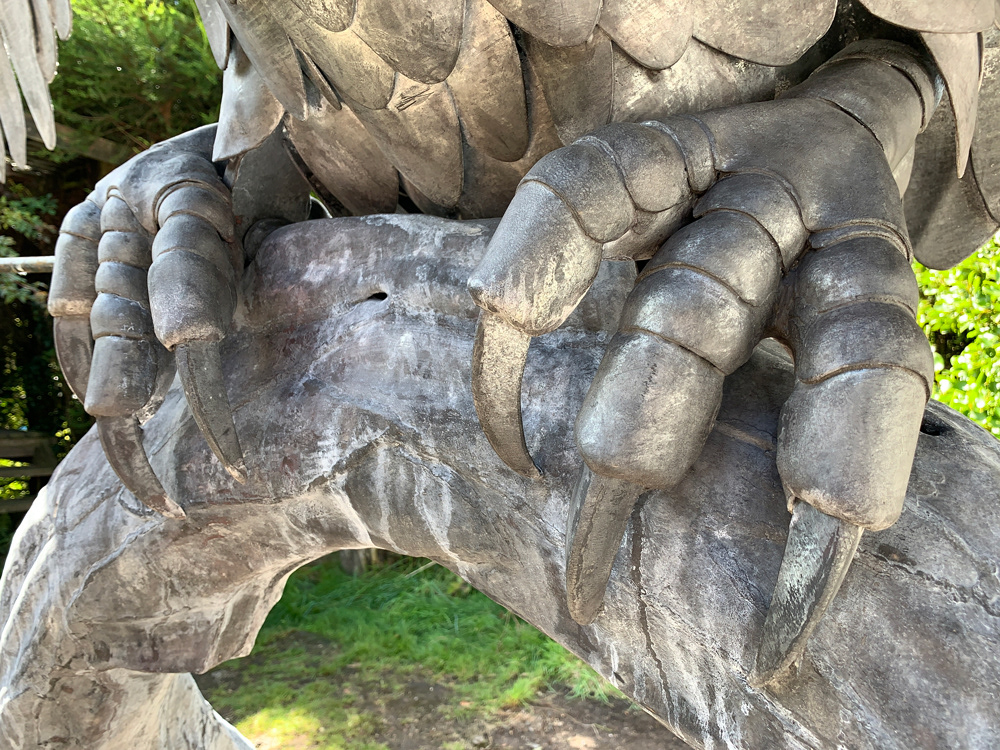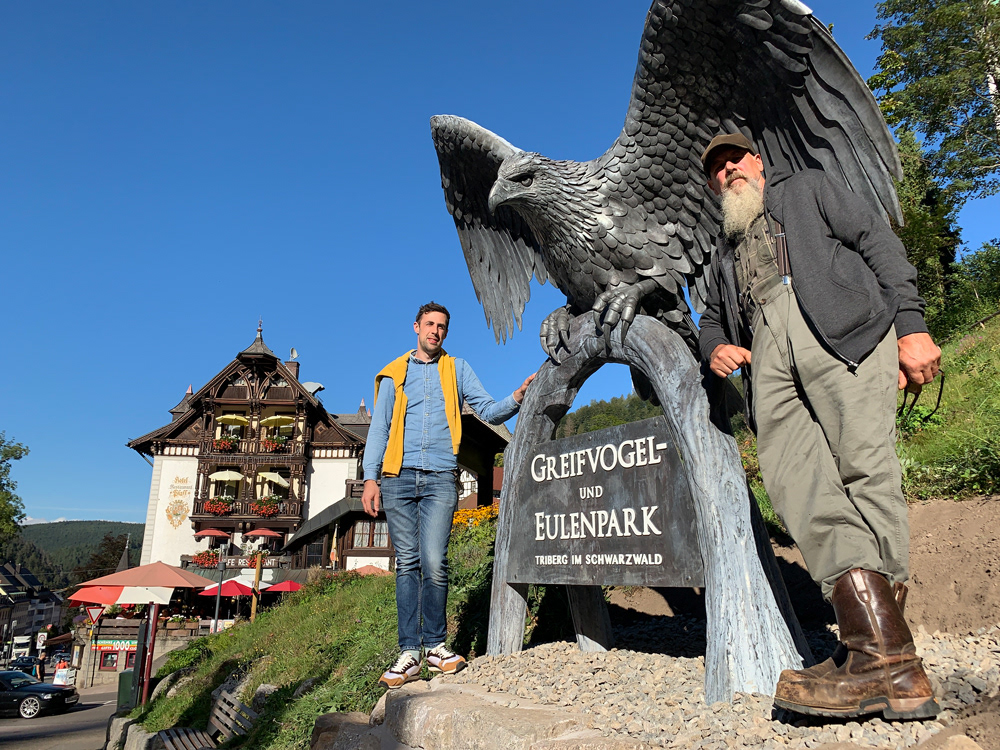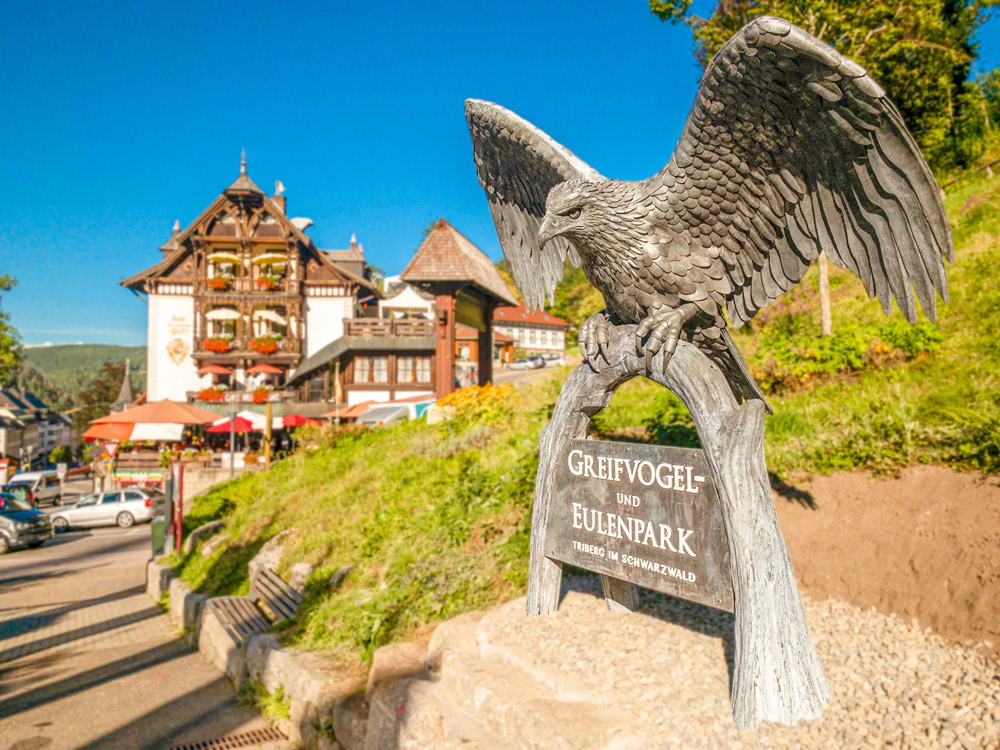 Giant Eagle of Triberg, Germany 
Thrussells 
Thrussells recently worked on Triberg Eagle, which marks the entrance to Germany's highest waterfalls and the entrance to the Birds of Prey and Owls Zoo, set in the heart of the Black Forest in Triberg Bird Zoo.
The giant eagle sculpture was commissioned to celebrate the native bird of prey in the Black Forest. The sculpture sits on a perch which includes an integrated sign. 
The sculpture stands 3 m tall with a wingspan of 3.5 m. It is made from hand beaten and hand pressed galvanized steel with the entire artwork weighing 0.6 tonnes. The Eagle acts as a draw for visitors walking up from the town centre and a photo opportunity for people to share.
A great deal of time was spent creating each feather and detail on the sculpture to create a striking and durable sculpture that stand proud in Triberg and is now part of the many attraction that draw tourist from across Europe.
•    3 m tall galvanized steel sculpture of an eagle, designed and made for Triberg Birds of Prey zoo in Germany.
Photographs © Andreas Thrussells.