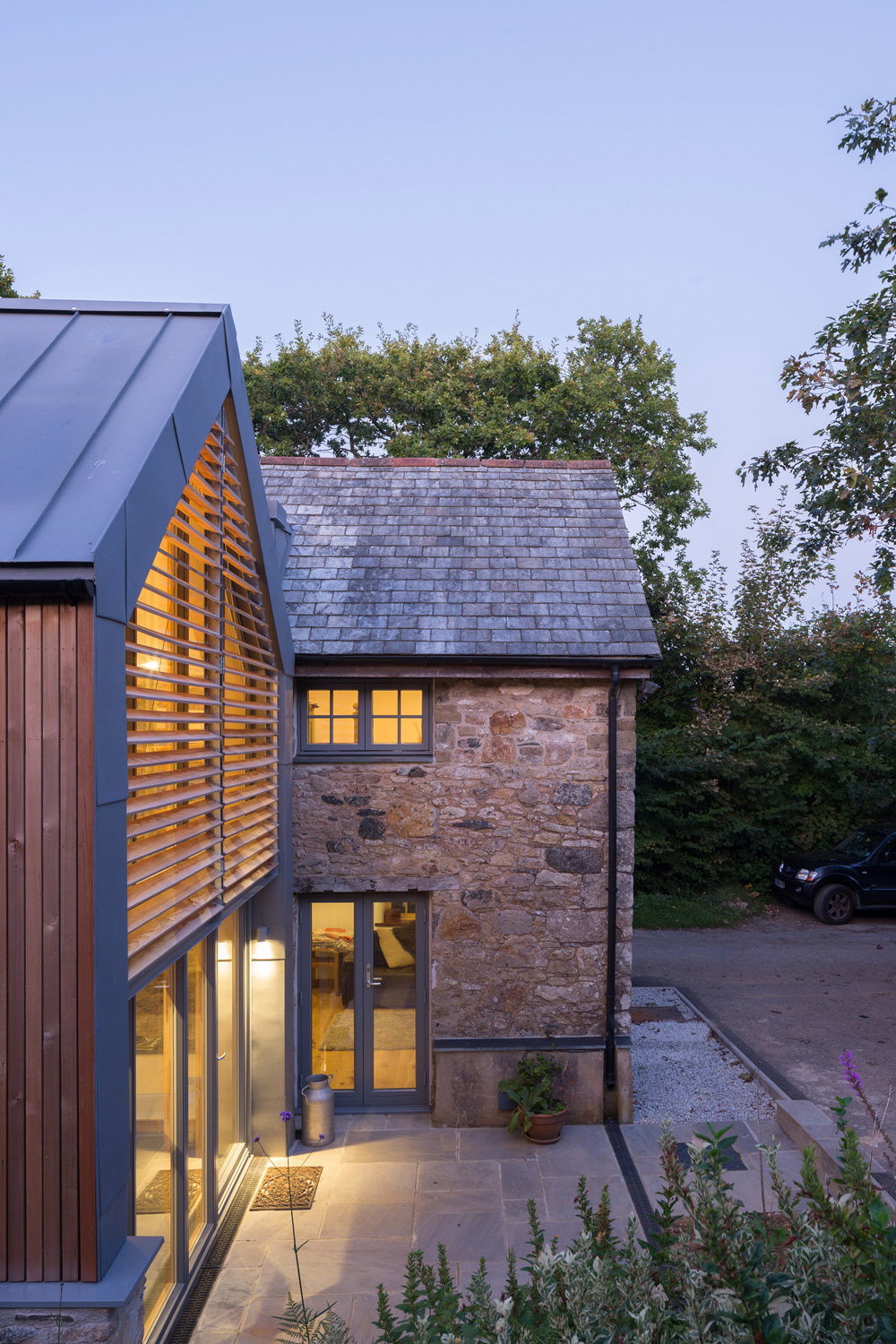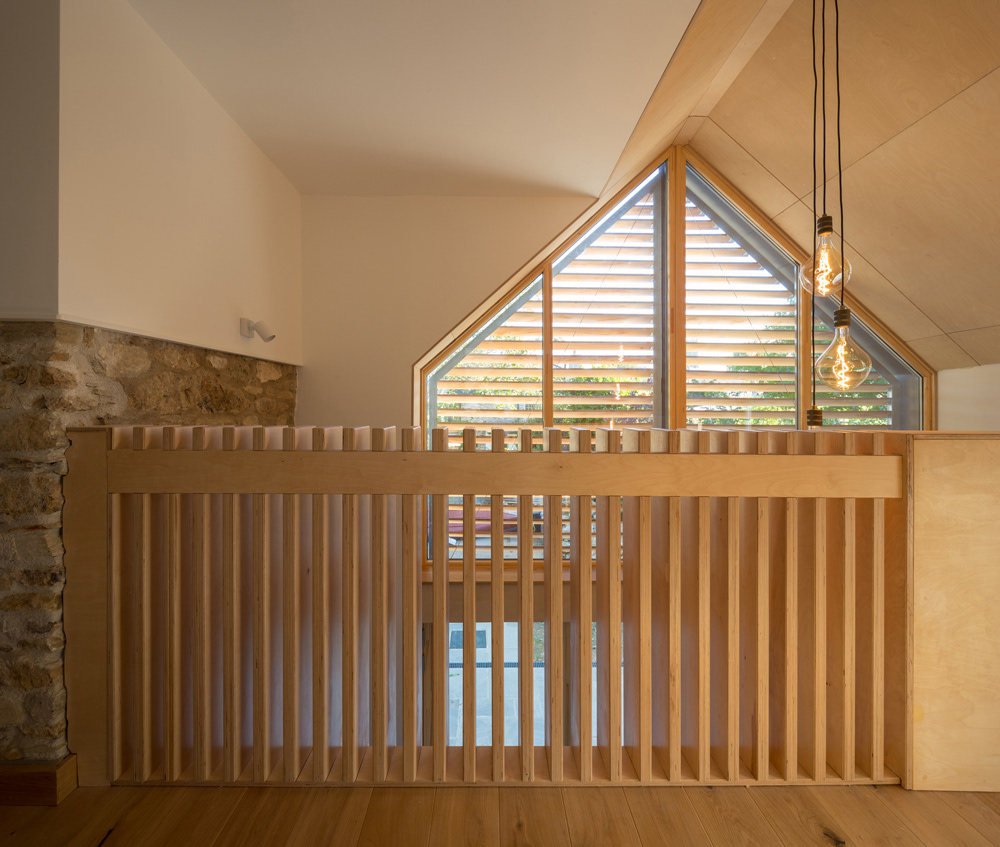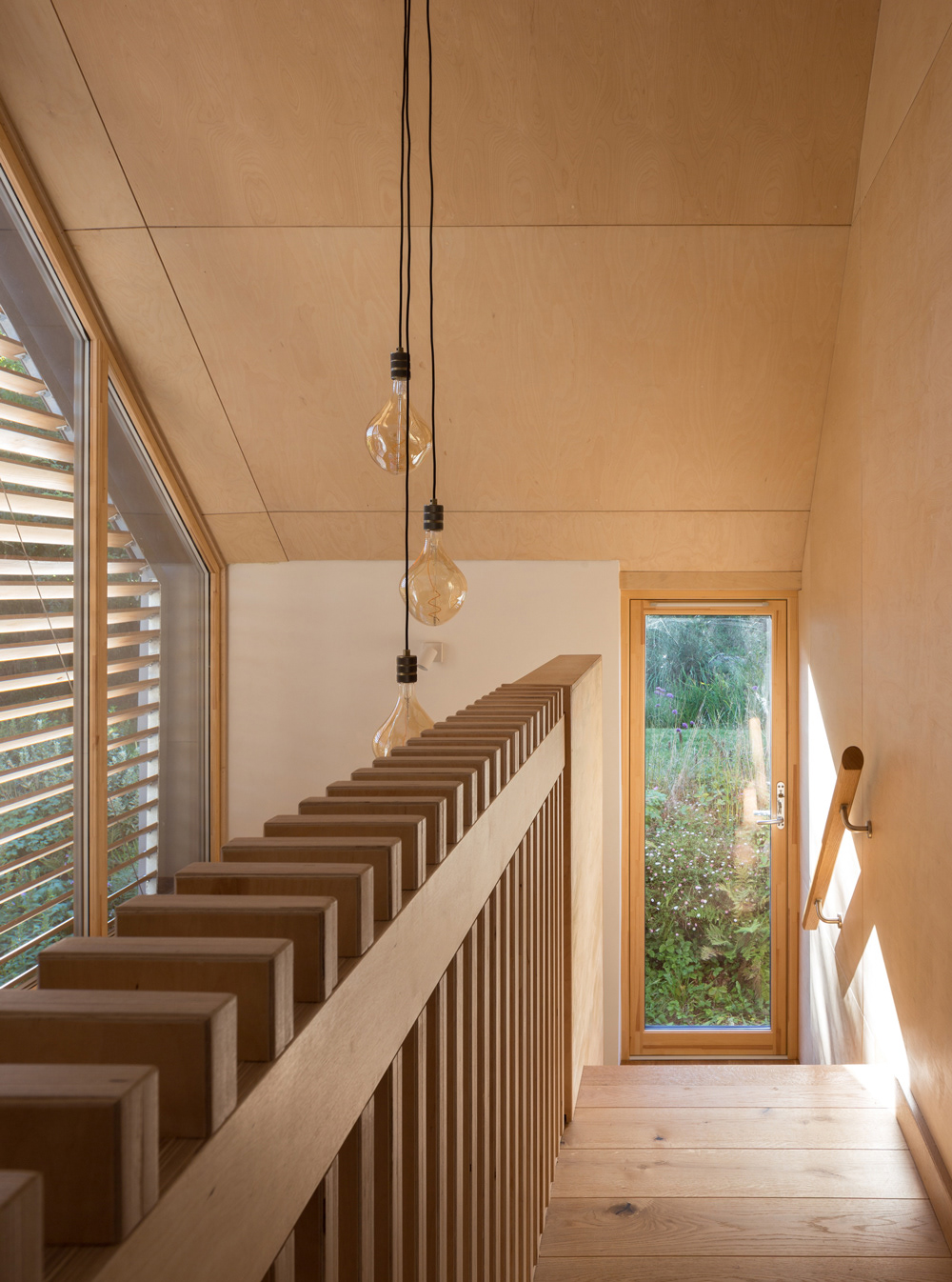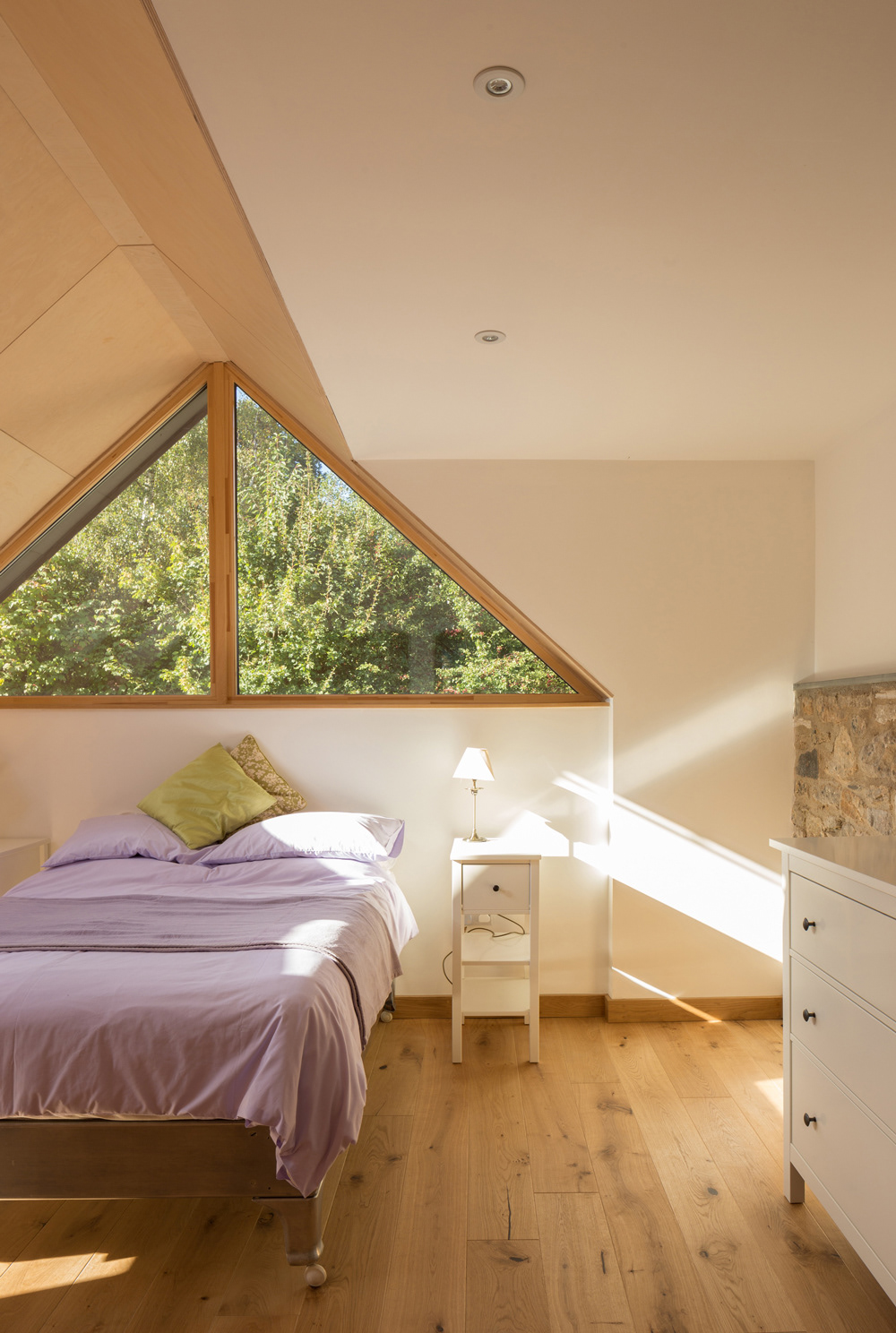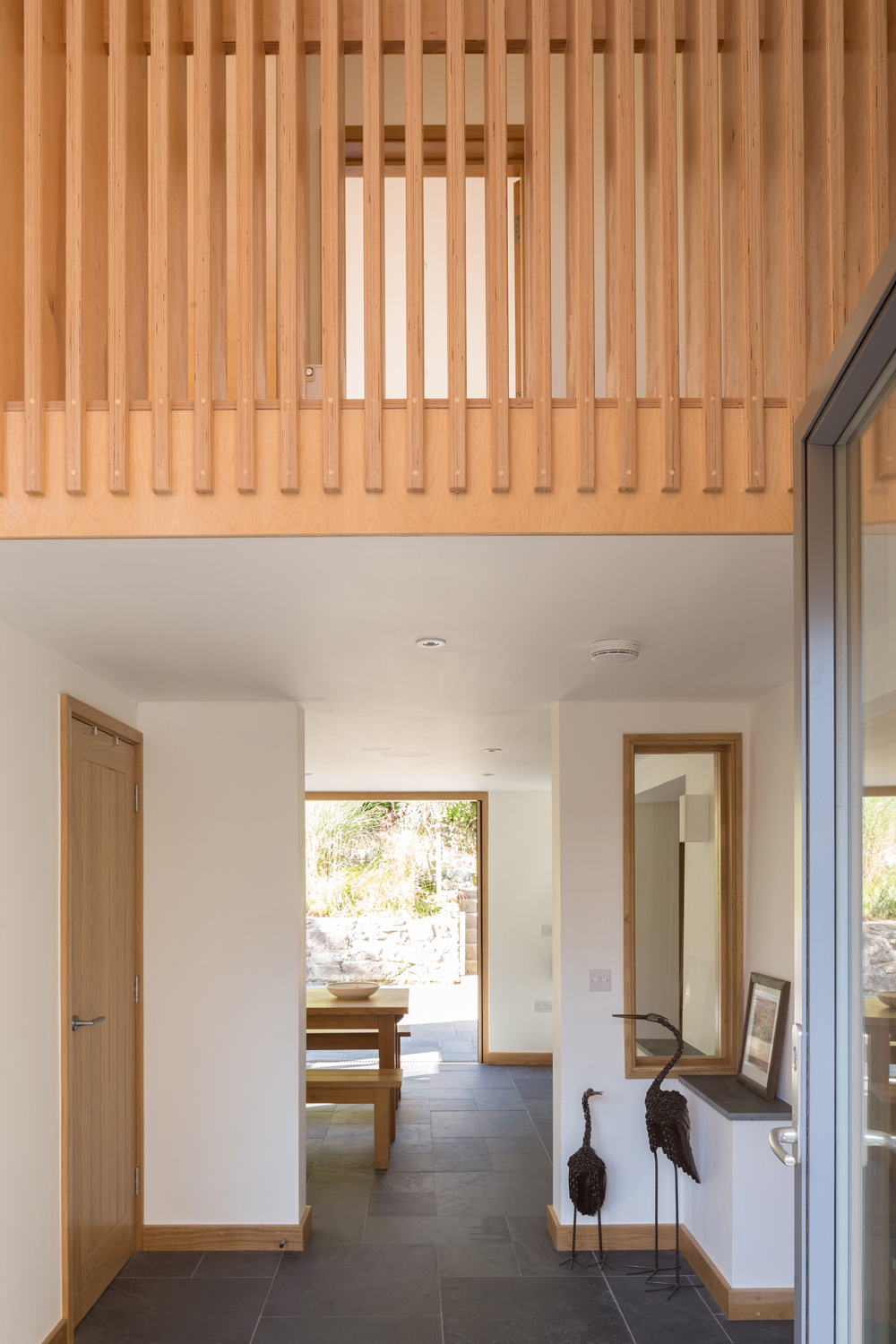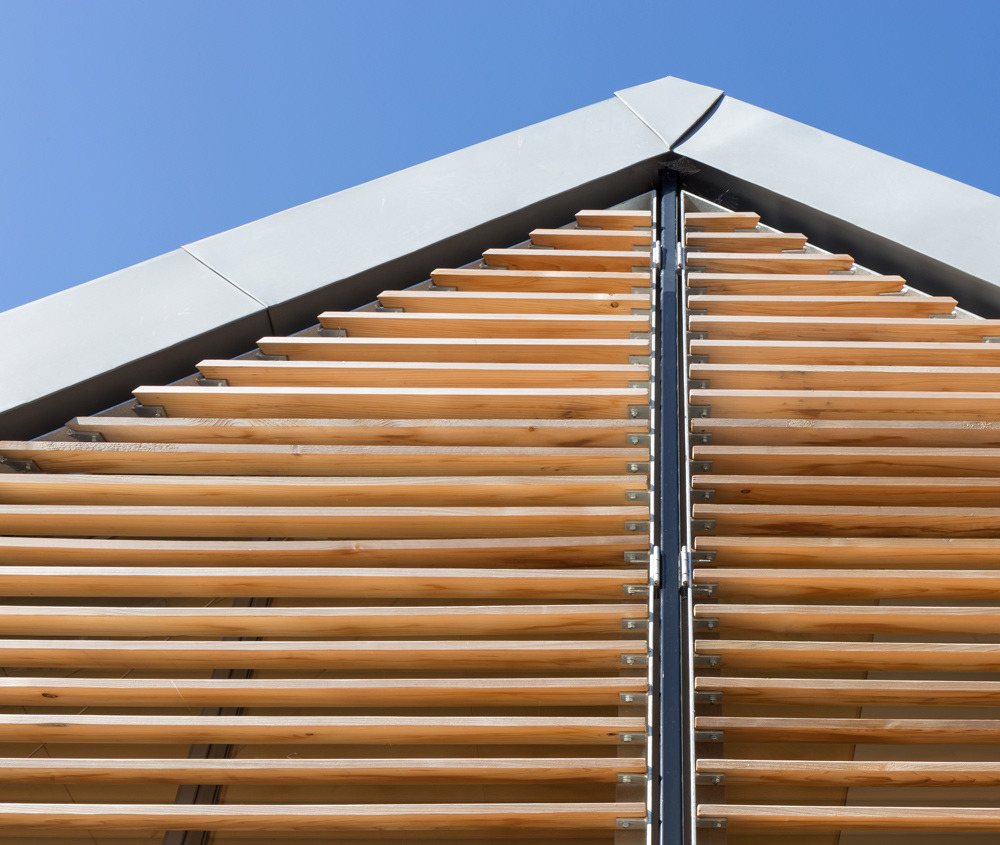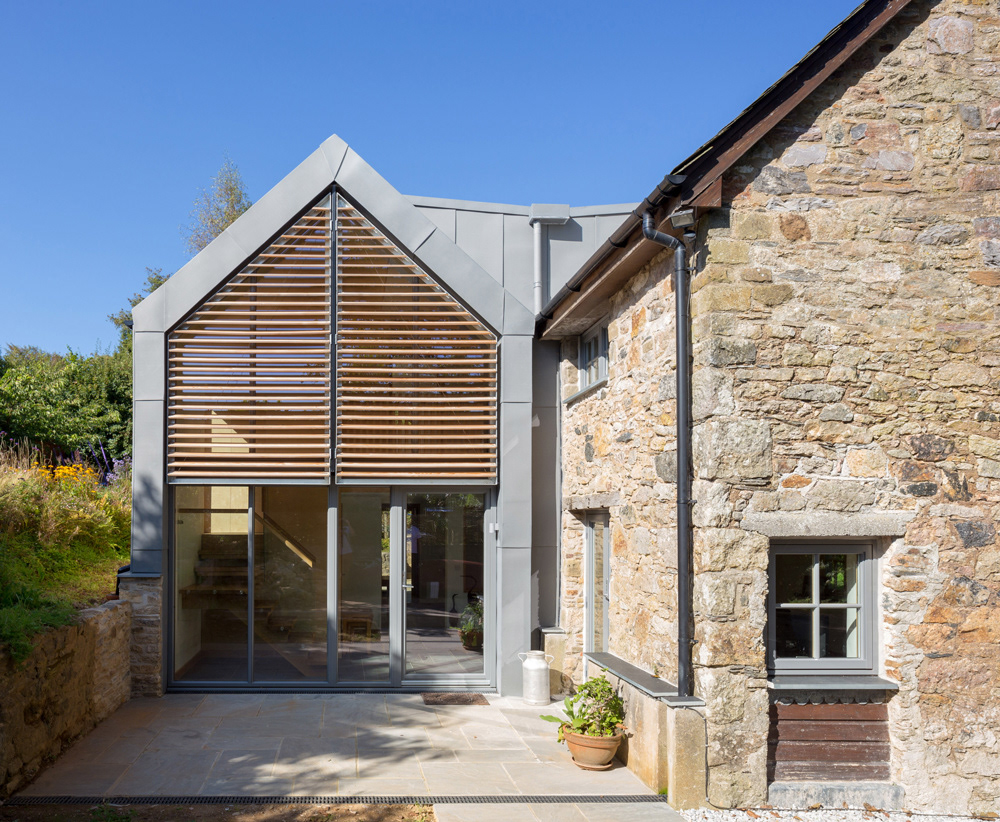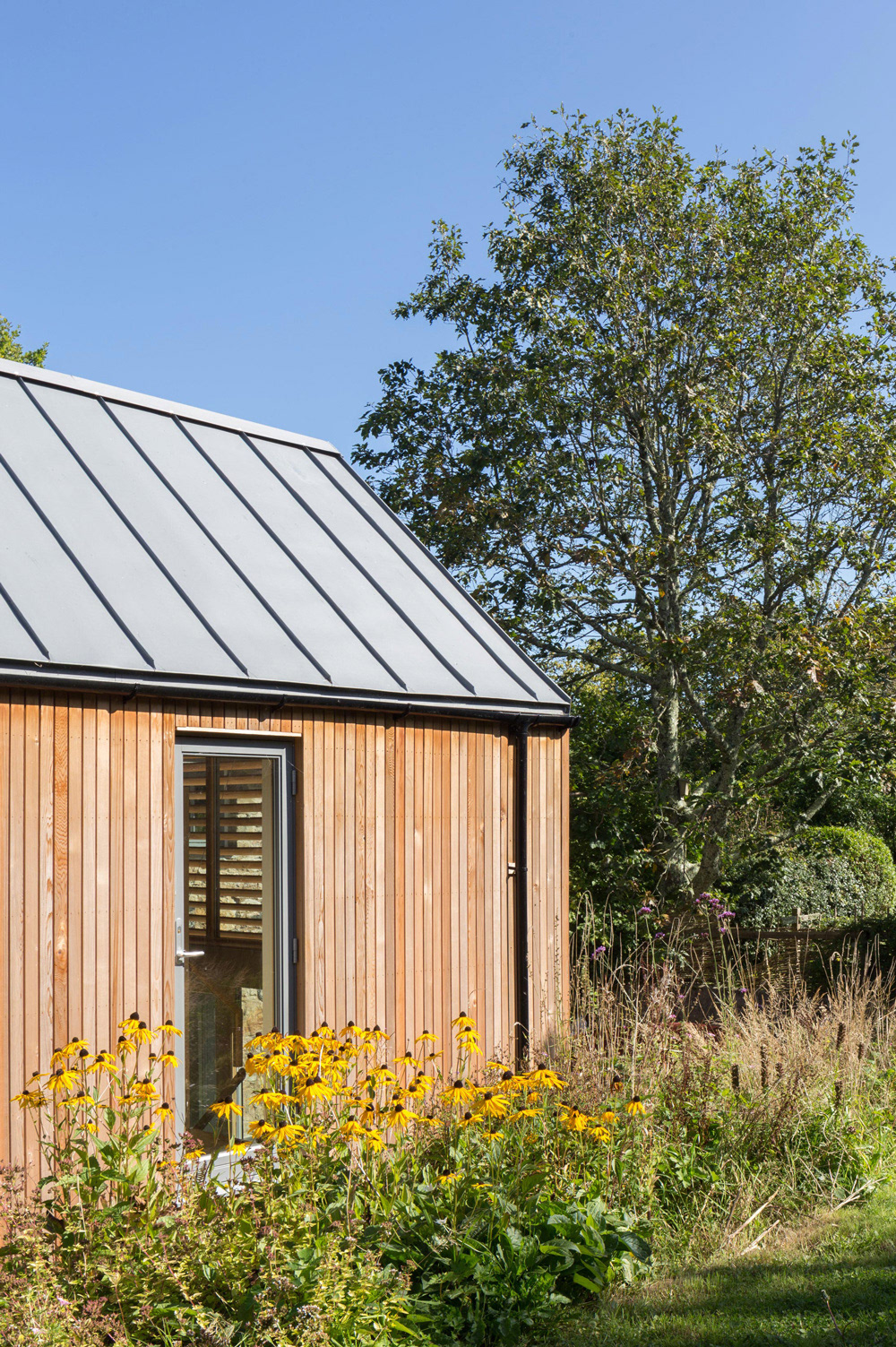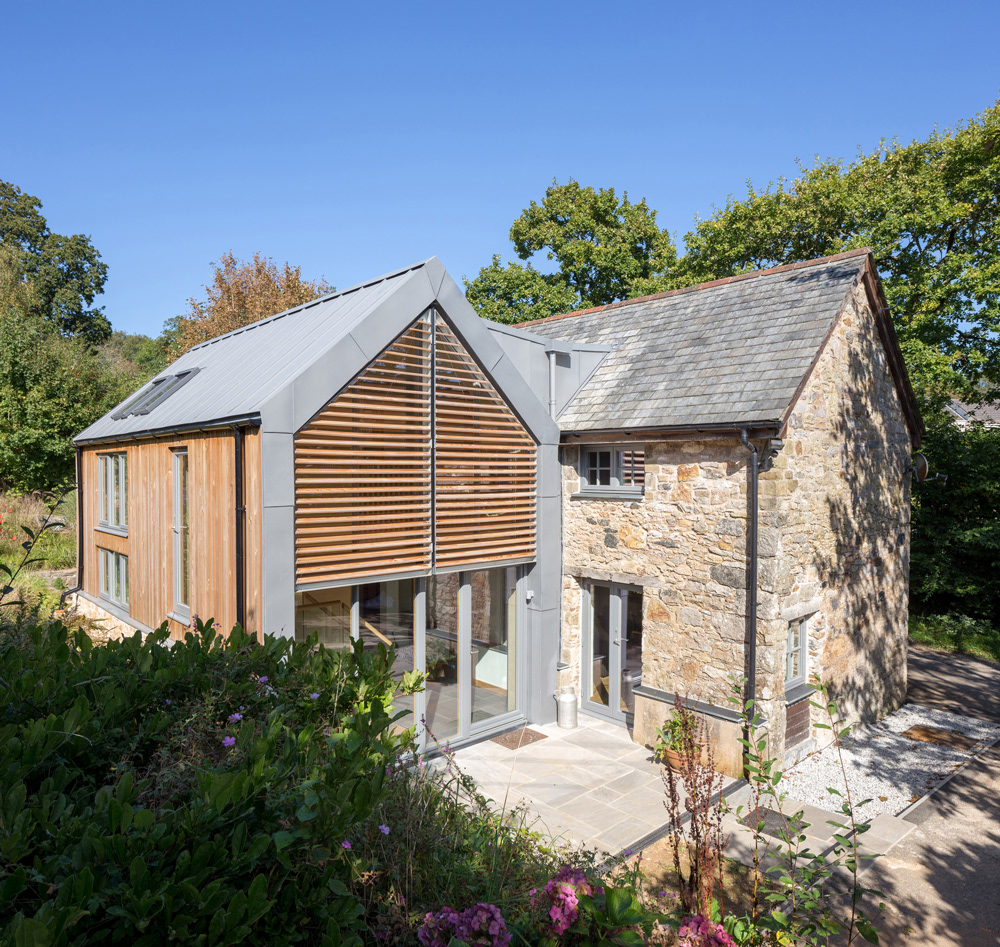 Lutterburn, Ugborough


Tim Offer Architects


This small barn was converted in the 2000s to form a compact two bedroom dwelling. Organised around a hallway and stair in the centre of the plan, the layout was dark and disconnected from its garden. Natural light was limited and at only 80 m², the accommodation was cramped and family life was bursting out at the seams.
The brief called for much needed additional space and a re-think of the layout to provide improved access and circulation, and to connect the house to its garden and distant views. At the heart of the brief was the requirement to bring natural light into the home.
An addition to the rear has almost doubled the footprint and created a dwelling that feels light, airy and relaxed. The gabled form of the original barn has been repeated to the rear. Clad in zinc and cedar, this new element has open gables drawing light deep into the plan. The front door has been moved to this addition, with a vaulted entrance connecting all of the rooms of the house.
One of the main features of the scheme is the large glazed south facing gable, which forms the new main entrance and circulation area. To screen this area form summer sun and potential overheating a louvred screen of cedar slats in a galvanized steel frame has been created. These frames are hinged to allow access to the windows behind.
At ground floor the entrance leads through to a new dining room, with views right through the plan to a new terrace beyond. The dining room is connected to the kitchen in the original house by a large new opening and a further opening connects the hallway to the enlarged living room.  
A doorway halfway up the stair connects to the garden at higher level. At first floor a new ply lined vaulted bedroom occupies the addition, while the existing footprint has been reconfigured to provide two further bedrooms and a modern bathroom.

The external materials reference the agricultural history of the building. The zinc and cedar compliment the natural stonework, and the modern windows tie the two elements together. The louvred screen of galvanized steel and cedar on the glazed south gable provides privacy to neighbours and shading from summer sun. Internally the vaulted spaces are lined with ply and where possible stonework has been left exposed. 
On the edge of a conservation area and working with a traditional building meant that extensive discussions were required with the planners to secure support for the scheme.
Photography © Matthew Smith.